HARPERS COTTAGE
c. 1985
Overview
A faded coloured photo of Harpers Cottage.
One time home of Miss Julia Harper.
As this building has two rooms below ground level, two small windows are at that level and two larger ones above.
Louvered windows are to the right added extension of cottage a large eucalypt tree is to the left & smaller trees to the right.
A light pole to the left at the front. The street light holder is made of filigree ironwork.
Historical information
On 31 October 1864 this lot was allotted to James Griffin.
Julia Harper, Rev. Charles Harper's daughter, lived in this cottage before her death in 1889. Julia Harper assisted her father in teaching children at 'Braybrook' and had responsibility for the Sunday School.
Details

Details

Contextual Information

This property was originally Lot S1 Harper Rd and is now listed as 11 Nottingham Road, Toodyay.
Date of construction is 1857. It is listed on the Shire of Toodyay Municipal Inventory as place number 74 where it is described as a single storey brick property with a stone cellar and red iron hipped roof. The windows are multi‐paned timber windows. There is a single storey extension of brick with iron gablet and hipped roof. The brickwork to the extension is of recycled brick that retains remnants of previous paintwork and a verandah partially encloses the lower section.

Primary significance criteria
Shire of Toodyay

Shire of Toodyay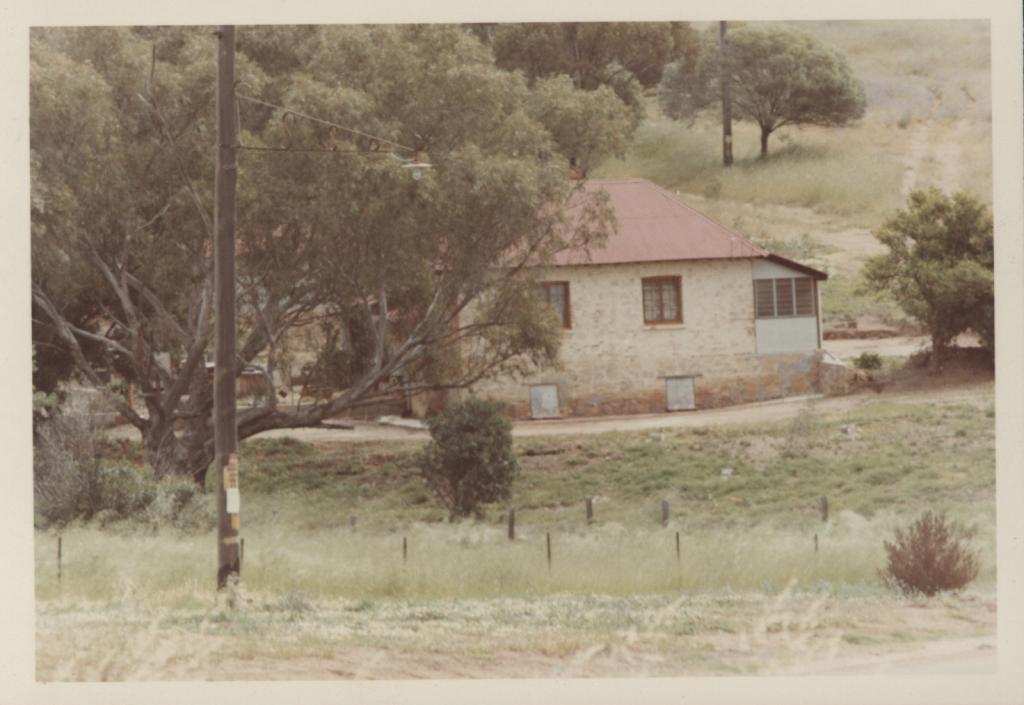 Scan this QR code to open this page on your phone ->