CULHAM DRAWING ROOM; MR AND MRS SAMUEL POLE PHILLIPS
c. 1890
Overview
Black and white photo of a drawing room scene at Culham.
Squire Phillips and his wife Sophia Phillips (nee Roe) are sitting on either side of cloth covered table that has books, framed photos, a glass basket shaped ornament and one small and one large vase of flowers.
Central to the room is a fireplace with ornaments covering the mantelpiece. Book shelves and books, wallpaper, scatter rugs and double doors that are wood with glass panes.
One large open fan is displayed on the wall above the French door.
Historical information
This photograph shows the interior of Culham Homestead. The land this occupied was part of the Culham estate that Samuel Pole Phillips and Edward Hamersley owned in partnership from 1839. They set up a horse breeding partnership with Hamersley organising the business from Guildford and Phillips the horses at Culham. Culham was the name of the Phillips' family home on the Thames in England.
Samuel James Phillips took over management of the property and became heavily involved in local community affairs. S J Phillips was commonly known as 'Squire' Phillips. The family were leaders in the community and through marriage and business interests were associated with the influential families in the colony.
(ref: Shire of Toodyay Municipal Inventory Place 34, Culham Homestead)
Details

Details

Inscriptions and markings

On back of photo, in pencil: E (C ), The Drawing Room at Culham. Large 6 (9)

Primary significance criteria
Shire of Toodyay

Shire of Toodyay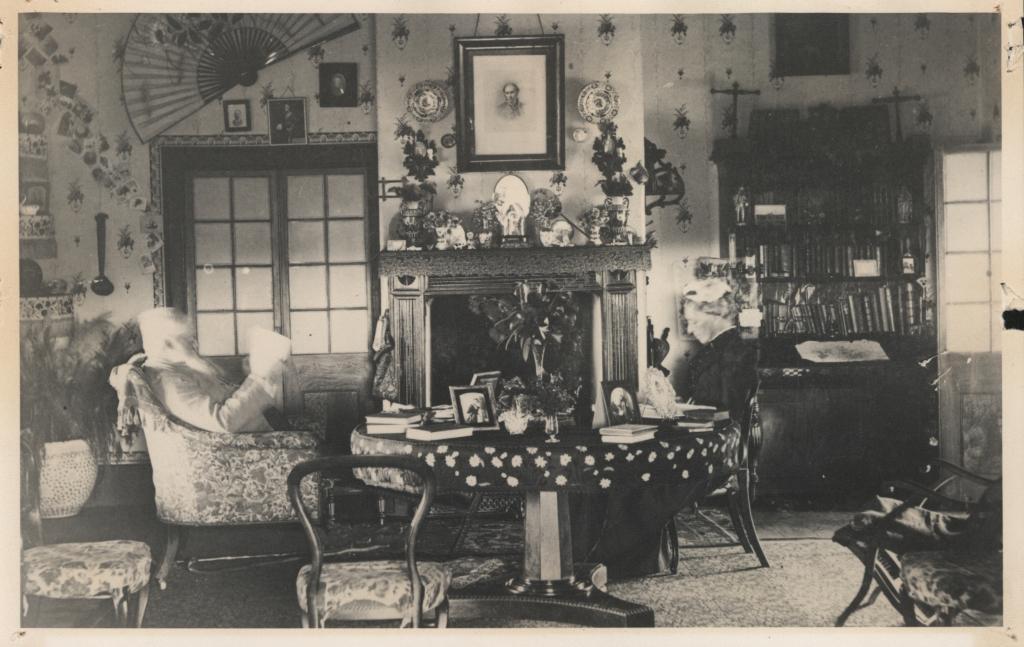 Scan this QR code to open this page on your phone ->