AVON RIVER IN FLOOD, TOODYAY, 1930
1930
Overview
A black and white photo of the Avon River in flood.
This photo is taken from the Newcastle Bridge, looking across showing St. Stephen's Church and the Donegan's Store corner.
A number of trees have their trunks well under water.
The water is up to the fence around the church.
The rector is standing in the open porch.
Details

Details

Inscriptions and markings

On back of photo: in black biro: 1930's flood;
Number 139 stamped on back.

Contextual Information

Same image as 2001.1243 in the Shire of Toodyay collection.

Primary significance criteria
Shire of Toodyay

Shire of Toodyay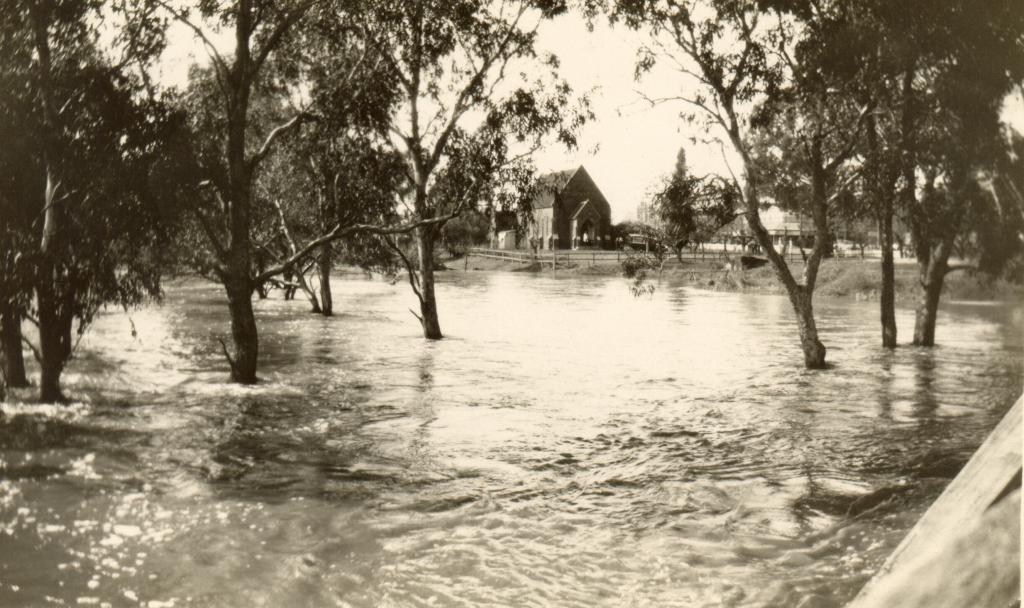 Scan this QR code to open this page on your phone ->