JULIA HARPER'S COTTAGE, TOODYAY
Overview
A faded coloured photo taken from up behind Harper Cottage, in Nottingham Street, looking over the railway line to the Newcastle Bridge & two houses beyond on Telegraph Road.
Large trees are to the right & left of the cottage.
Avon River is seen under the bridge.
House is of red brick, with a red painted iron roof, with tall chimney in rear wall.
Cleared paddock in bottom left. Former home of Julia Harper.
Historical information
A single storey brick property with a stone cellar and red iron hipped roof, built in 1857 The windows are multi‐paned timber windows. There is a single storey extension of brick with iron gablet and hipped roof.
The brickwork to the extension is of recycled brick that retains remnants of previous paintwork and a verandah partially encloses the lower section.
Details

Details

Contextual Information

Julia Harper, Rev. Charles Harper's daughter, lived in this cottage before her death in 1889.
Julia Harper assisted her father in teaching children at 'Braybrook' and had responsibility for the Sunday School.
(Ref. Shire of Toodyay Municipal Inventory 2012)

Primary significance criteria
Shire of Toodyay

Shire of Toodyay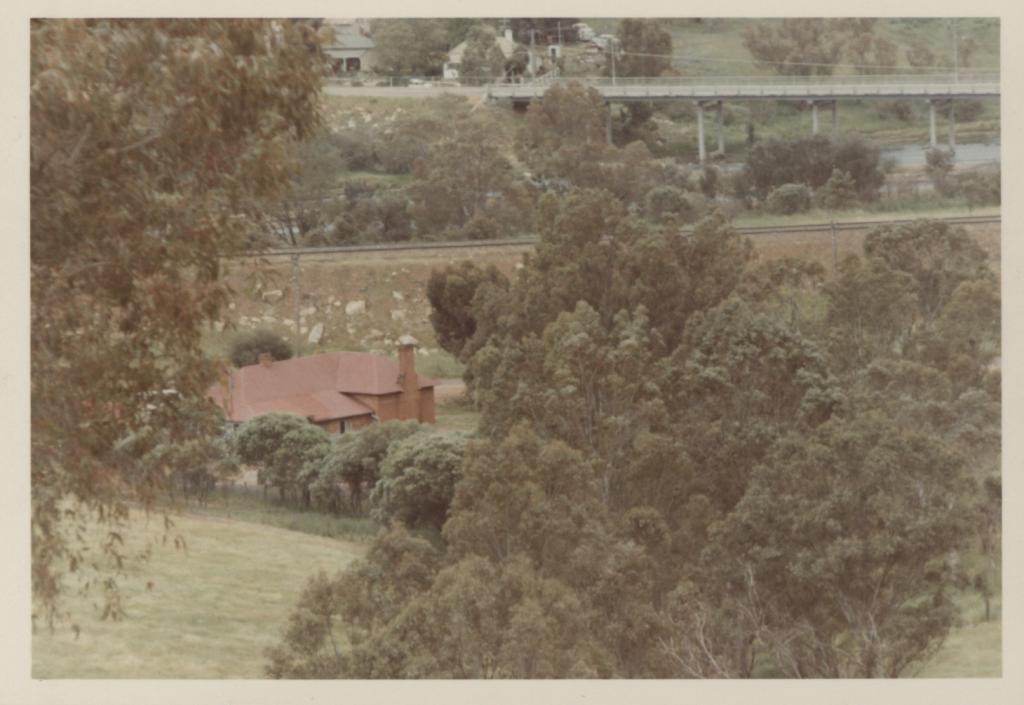 Scan this QR code to open this page on your phone ->