BOARDING HOUSE DURING FLOODS OF 1955
1955
Overview
Black and white photo of a boarding house on the corner of Harper Road & Stirling Terrace, Toodyay, during the February 1955 floods.
The second floor has six windows. Verandah at front is lattice enclosed on the balcony.
Ground floor five windows are same as upstairs. Front verandah has lattice enclosed approx. to 2 metres.
Canvas blind on right side lower level.
Two trees in front garden have been cut back.
Picket fence in foreground. Flood water is up to house.
Historical information
This building was originally constructed in 1861 by John Henry Monger as a two storey warehouse. It became known as Monger's Store.
In the years leading up to the sale of the property to H. Davey in 1891, the top floor was used as a private school. Davey converted the top floor to a residence whilst he undertook additions to the nearby Freemasons Hotel, which he had also purchased.
The building, which became known as Nottingham House, was sold to the Industrial Extracts Factory in 1945 and used as a boarding house for employees.
It was demolished in September 1968 to make way for the construction of the new bridge that replaced an older one spanning the Avon River at this spot.
It stood where the Harper Road and Stirling Terrace intersection is today which is adjacent to Duidgee Park, a popular picnic spot for residents and visitors.
Details

Details

Contextual Information

Another identical photo (in sepia tones) is also held in the Shire of Toodyay collection under accession number 2001.1480.

Statement of significance

Boarding house was situated where Duidgee Park is now. Demolished in Sept. 1968.

Primary significance criteria
Shire of Toodyay

Shire of Toodyay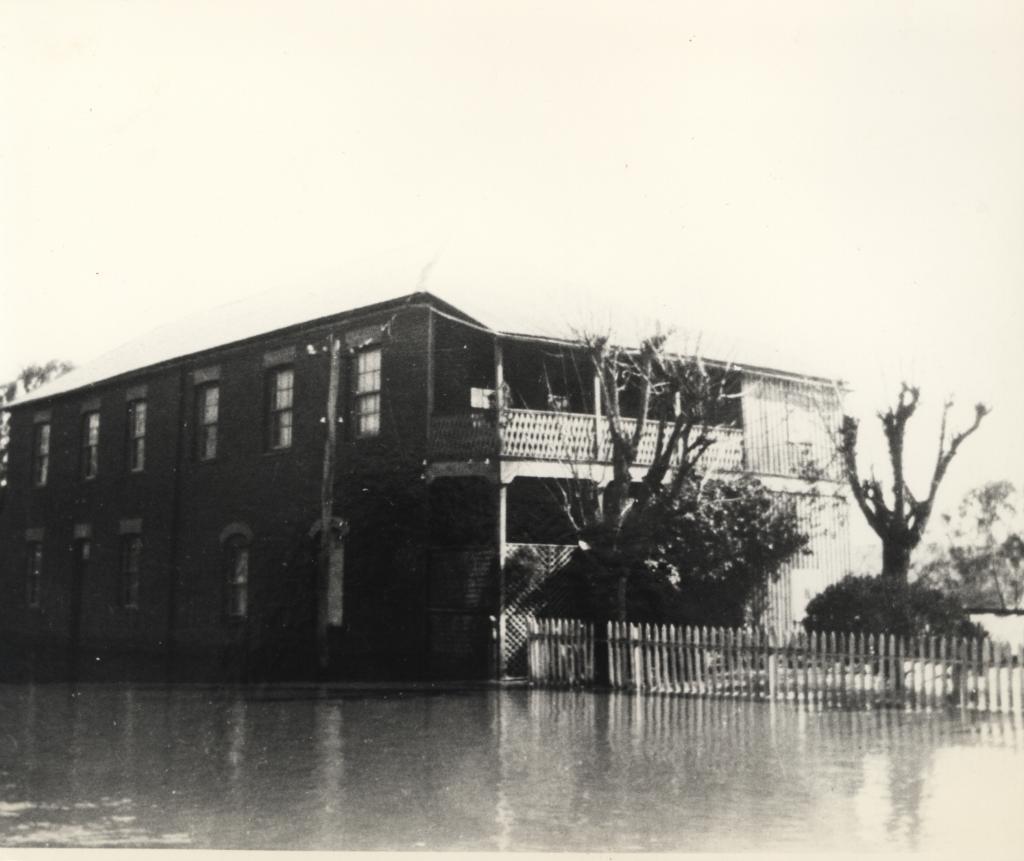 Scan this QR code to open this page on your phone ->