NEWCASTLE GAOL TOODYAY
c. 1962
Overview
A large black and white photo of the Old Gaol. The photograph itself is very marked from the right top corner out to the centre and down to the bottom right corner with yellow coloured paper.
A Xanthorrhoea plant is to the left side wall of the building with another also to the right.
The machinery shed is seen behind and to the left with a small dwelling also behind and trees beyond.
Clinton Street is in the foreground shown unsealed. Netting fence and long grass to the left. Part of a building on far right. Rocks and bare ground in the front of the Gaol. Sign near the open double doors..
Historical information
Appears to have been taken shortly after the gaol opened as a museum in late 1962.
Details

Details

Inscriptions and markings

On back of photo: stamped: Government Printing Office Ref. No. T.B. 3683, Wembley Western Australia;
Written in pencil: "Note at Rack green of Jail display of early agricultural machinery. Old Tooj Newcastle Jail Toojay as now as historical museum."

Primary significance criteria
Shire of Toodyay

Shire of Toodyay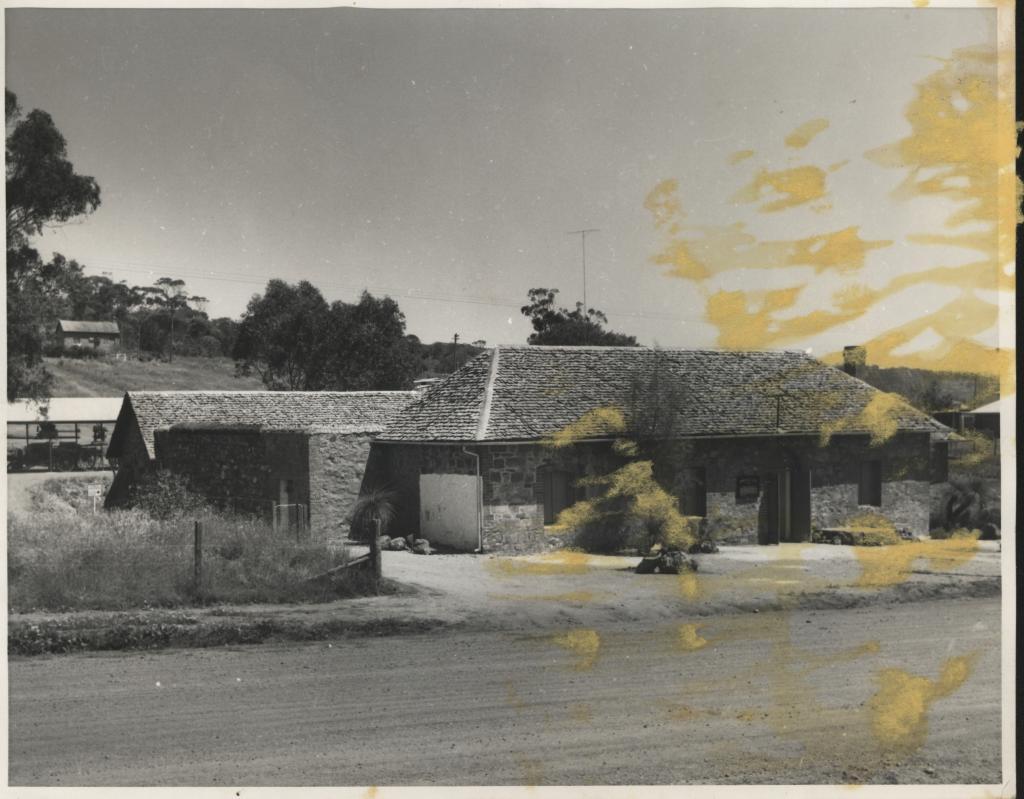 Scan this QR code to open this page on your phone ->