ENGINE IN CONNOR'S MILL
c. 1975
Overview
A colour photo (faded) of the one-time steam engine, now electric, on the ground floor of Connor's Mill which has wooden surrounds.
More description impossible as photo too faded.
Framed diagram on back wall entitled Industrial Extracts.
Historical information
This stationary vertical cross compound self-lubricating steam engine was manufactured at Peterborough, England, in 1940. It was originally used for emergency power during WW2.
It was shipped to the Industrial Extracts factory in Toodyay in 1952.
After the factory closed in 1971, the engine (one of three) was donated to the Toodyay Shire for display.
In 1975 Graham Jones, who had serviced the engine at the factory, did the installation in Connor's Mill as a working model, powered by a small electric motor.
Details

Details

Primary significance criteria
Shire of Toodyay

Shire of Toodyay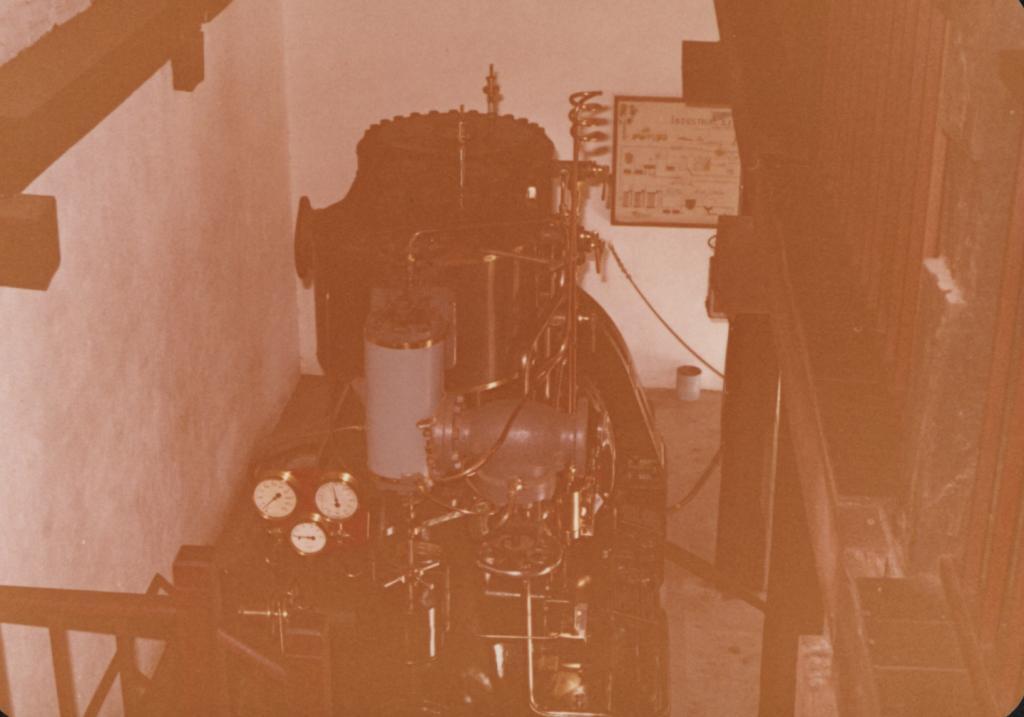 Scan this QR code to open this page on your phone ->