MRS EUPHEMIA MACKINTOSH (NEE DRUMMOND) AND DAUGHTER MADGE
1914
Overview
A black & white photo of Euphemia Mackintosh (1826-1921) sitting in a high backed cane wheel chair; behind which her daughter Madge (Christina Margaret Mackintosh 1866-1940) is standing.
To the left of both is a corner section of the Glendearg Homestead and paddocks beyond.
Mrs Mackintosh is wearing a long skirt and buttoned jacket with a cap upon her head.
Historical information
Euphemia (1826-1921) was the daughter of botanist James Drummond Snr and Sarah Drummond. She came to WA with her parents in the Parmelia in 1829. She married Ewan MackIntosh in 1849, at age 23.
Details

Details

Inscriptions and markings

On back of image: in black ink 'June 1914'; in blue ink 'Euphemia MacKintosh (nee Drummond) with daughter Madge MacKintosh'.

Primary significance criteria
Shire of Toodyay

Shire of Toodyay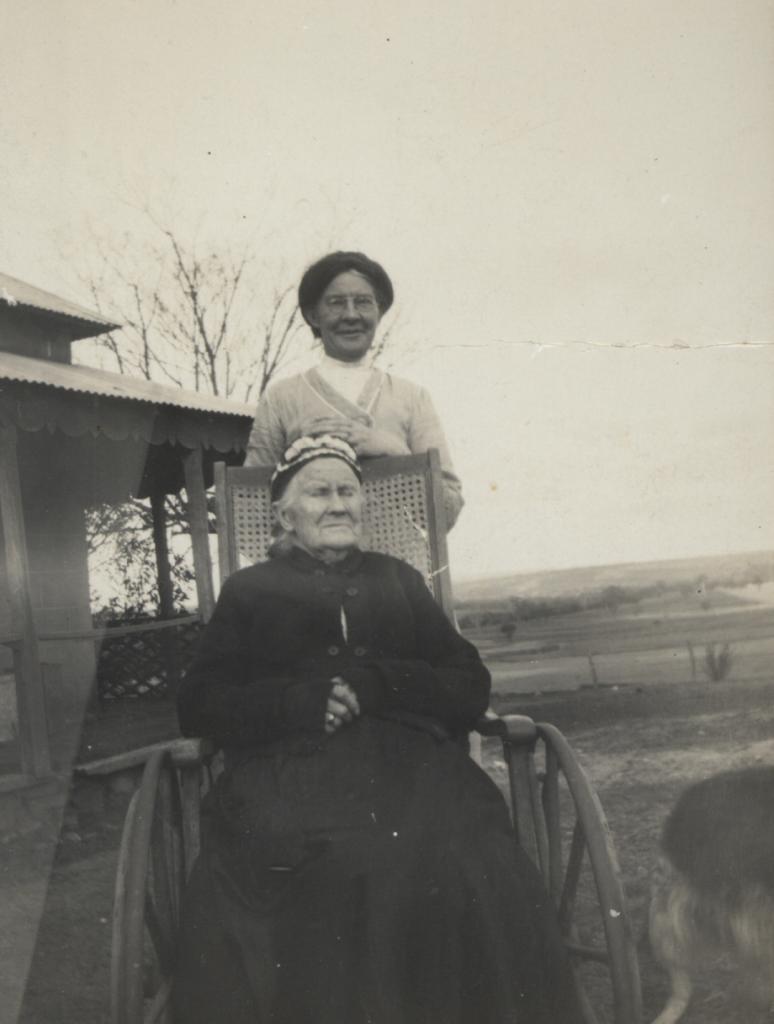 Scan this QR code to open this page on your phone ->