MEMORIAL HALL TOODYAY
c. 1910 - 1920
Overview
Black & White photo of Memorial Hall Toodyay.
Front of Building; brick façade, single door in middle with side panes, two windows to each side of the door.
Notice Board to left of door; poster on fence; board to left of building with advertising.
Unknown lady standing in front of building on footpath.
Historical information
Possible date period - Newcastle Municipal Council Chambers era.
The Newcastle Municipal Council held its first meeting in this building, purpose built as municipal chambers, on 4 December 1899.
The Toodyay Road Board also held their monthly meetings in the hall from 1900, on separate days to the Council, until they merged in 1912.
Details

Details

Primary significance criteria

Google Maps search term / URL

https://www.google.com/maps/embed?pb=!4v1662463649360!6m8!1m7!1sX1bGxT3h6QGoHksnNr8ltA!2m2!1d-31.55007972121168!2d116.4668216021224!3f175.22039370923235!4f3.324627417069621!5f1.5296437602999915
Shire of Toodyay

Shire of Toodyay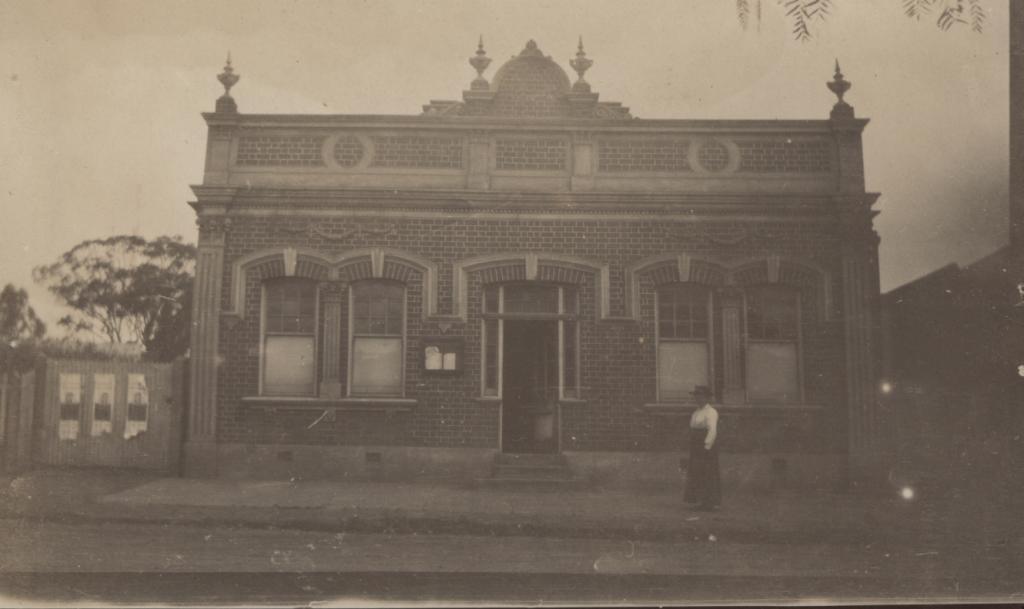 Scan this QR code to open this page on your phone ->