MCKITTRICKS STORE STIRLING TERRACE
1969 - 1984
Overview
Colour photo of McKittricks Store (former Oddfellows' Hall) Stirling Terrace, Toodyay taken looking east.
Tower for Fire Brigade on skyline.
Large tree in centre of image; vehicle in front of building.
Historical information
McKittrick's Toodyay General Store, 1969-1984
On 1 December 1969 Maureen and Fred McKittrick took over the Toodyay General Store in the Jager building, running a supermarket, newsagency and Golden Fleece fuel agency from the site. Throughout the 1970s the business expanded, and in 1973 was advertised as a Safeway store. In June 1977 the original section of the building was granted a National Trust classification and in 1979 a new self-service grocery section was added. In 2022 the Christmas 360 shop was trading at these premises.
Details

Details

Primary significance criteria

Google Maps search term / URL

https://www.google.com/maps/embed?pb=!4v1662464214169!6m8!1m7!1s1EoaVc_KKtwdCEyF9WyZUQ!2m2!1d-31.55000723982567!2d116.4675444827456!3f118.63416332590423!4f5.462106460879511!5f1.5267782293317902
Shire of Toodyay

Shire of Toodyay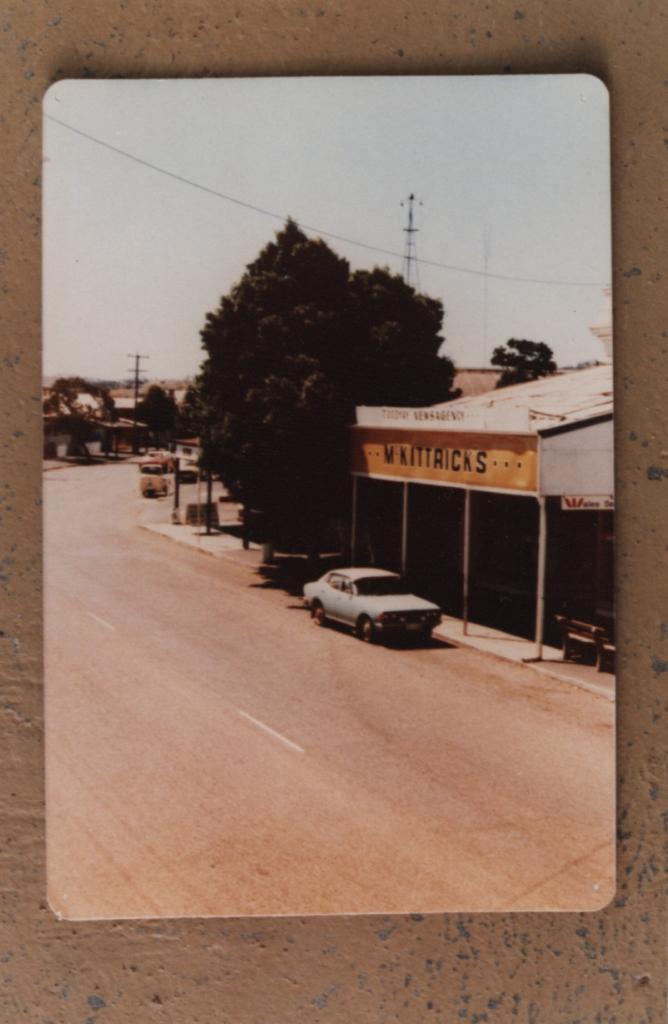 Scan this QR code to open this page on your phone ->