INTERIOR OF KITCHEN IN NEWCASTLE GAOL MUSEUM
c. 1962
Overview
A large black and white photo of an early museum display in the kitchen of the Old Gaol.
Depicting (left to right) in a corded off area is an open fire place in which is hanging a heavy Iron cooking pot. Right of same is a heavy urn. Under this a smaller pot with legs and covered with a lid.
Surrounding the fire place, hanging from the wall [left to right] is a large frying pan, a shot gun hung above a horse hair fly swat and a small bellows.
To the right of the fire place is shelving upon which are many kitchen related implements. One that isn't, appears to be a French carriage encased clock.
On the back wall is a wooden yoke underneath which is a long wooden table and a bench. On the table is a book, a metal casserole, a small basket, a decorated box [no lid], a small pot, a box and a metal iron.
Details

Details

Inscriptions and markings

On reverse of photo is a Government printing office stamp ref No. TB3697 Wembley WA.

Contextual Information

Duplicate of photo 2001.1478 in the Shire of Toodyay collection.

Primary significance criteria
Shire of Toodyay

Shire of Toodyay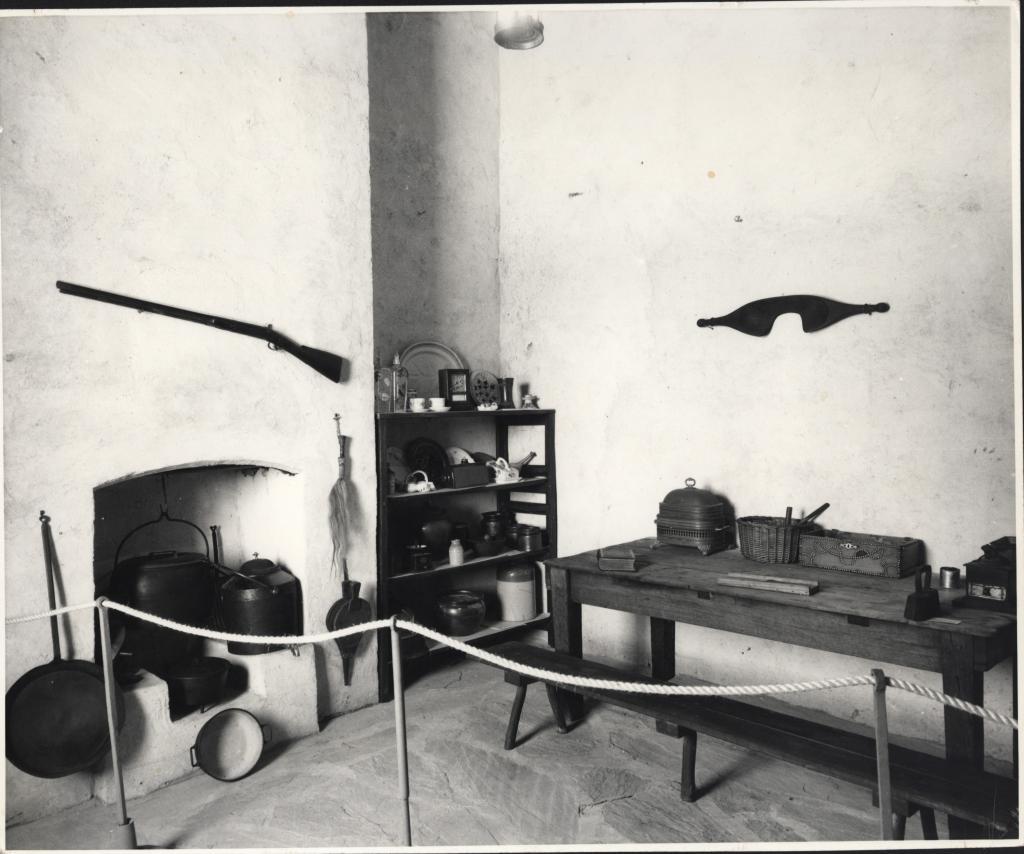 Scan this QR code to open this page on your phone ->