COTTAGE, 124 STIRLING TERRACE, TOODYAY
c. 1970 - 1979
Overview
Small faded black & white photo of a cottage in Stirling Terrace, opposite the Freemasons' Hotel.
Cottage has closed half-height verandah.
A metal fence and flag pole are to the right of the building, with a street tree in front and larger trees behind.
To the left is fencing with various signs.
Historical information
The address of the building is 124 Stirling Terrace, Toodyay.
The building is recorded as Place No. 59 on the Shire of Toodyay's Municipal Inventory.
In 2022 Country Realty is trading out of this location. In earlier years, other businesses trading at this address were Brian Buzzard & Co., Manuels Agency, Clarke & Doig & Lollipop Shop.
Physical evidence indicates that this building was constructed in the 1870s as a residence, although no documentary evidence was found to support this finding.
Details

Details

Inscriptions and markings

Written on the reverse of photo: Hookers Estate Agent, Toodyay, next to Toodyay Traders; D568.

Primary significance criteria

Google Maps search term / URL

https://www.google.com/maps/embed?pb=!4v1662101965171!6m8!1m7!1s-jqAfdm4vLHl-NZyHYrf0A!2m2!1d-31.55014241609488!2d116.4661395047183!3f319.90765067981556!4f-2.667363364517726!5f1.4639646825940766
Shire of Toodyay

Shire of Toodyay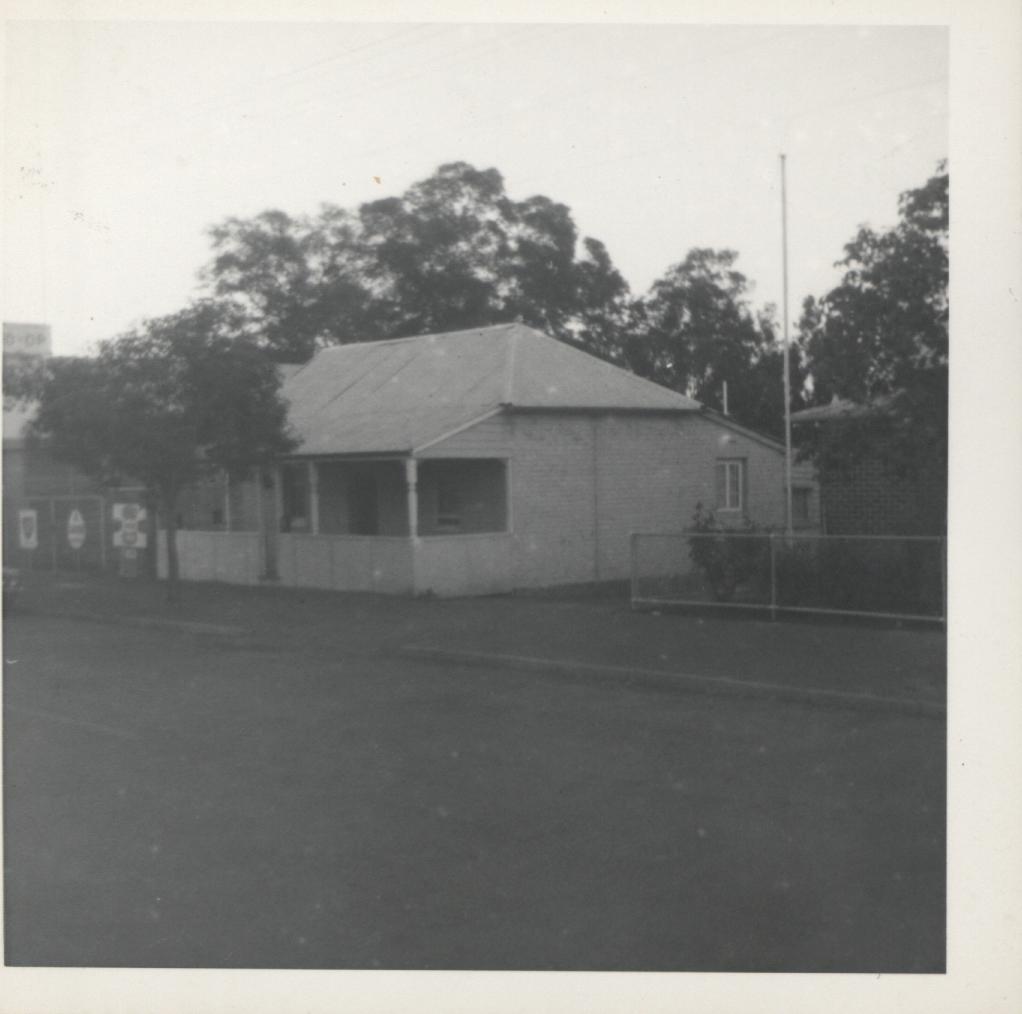 Scan this QR code to open this page on your phone ->