MACKINTOSH SISTERS
Overview
Sepia photo with border of the three Mackintosh sisters (probably Mary, Euphemia and Jenny), with their two dogs.
All are wearing skirts, one a light colour and two dark-coloured, all with long-sleeved blouses, are wearing their hair up. Two have black ties.
There is an outline of a building and tree to the right in the background.
Details

Details

Inscriptions and markings

On Back of photo- in black ink ' WPPLAB 099 NNNN 24.24' Agfa.

Primary significance criteria
Shire of Toodyay

Shire of Toodyay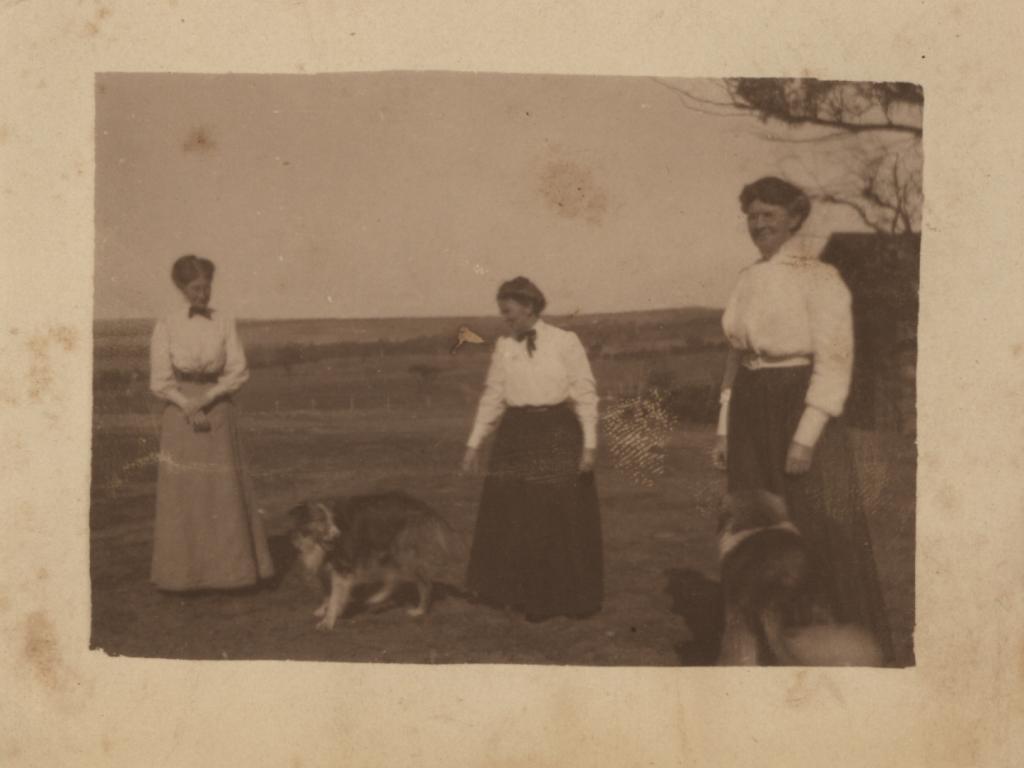 Scan this QR code to open this page on your phone ->