JAMES DRUMMOND JNR
Overview
Black and white photo of Mr James Drummond Jnr.
He is sitting on a chair with his left arm/elbow resting on a flowered tablecloth-covered table, one legged crooked.
A drape is showing to the left of him.
He is dressed formally: waistcoat, long coat/jacket, bowtie etc.
A leather strap appears to be on the floor in front of him, upon which his right boot is extended.
Historical information
James Drummond Jnr 1814-1873, the second son of James Drummond inherited Hawthornden.
He was a pioneer and leading pastoralist, for many years the chief grower of wheat in the colony and owner of a large steam flour-mill. A silent but kindly man, he inaugurated on his grant a benevolent method of settling poor migrant families and ticket-of-leave men in cottages on small farming lots. He was an active member on local committees for the school, the church and the agricultural society. He married Martha Sewell in 1857, by whom he had three sons and three daughters. He suffered severe losses in the depression of the 1870s, but aided those less fortunate than himself. He was elected to the colony's first representative Legislative Council in 1870, was a foundation member of the Victoria Plains Road Board in 1871 and chairman of the Toodyay Road Board in 1872.
He died at the peak of his career on 8 February 1873, after fighting a bushfire at Hawthornden. Before his death he sent his father's valuable key collection to the Melbourne Herbarium. (excerpt from online article about James Drummond Snr http://adb.anu.edu.au/biography/drummond-james-1995 )
Details

Details

Inscriptions and markings

Late 1860s?
On back of photo: Pl. 4 (7); Jas Drummond Jr, ? Late 1860s; b. 1814, d. 18.2.1873; Photogr. Taken by his brother-in-law Ewen Mackintosh.

Contextual Information

Photograph reproduced in "The Drummonds of Hawthornden" by Rica Erickson, opposite p.136
The negative for this image is accessioned in the Shire of Toodyay collection as 2012.74
Shire of Toodyay

Shire of Toodyay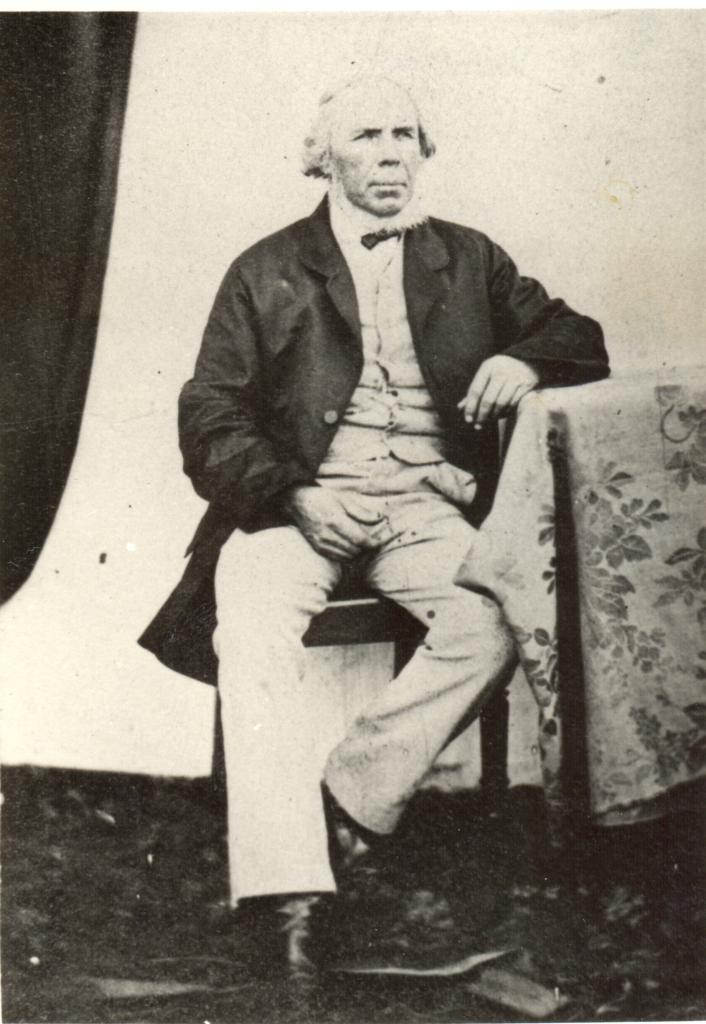 Scan this QR code to open this page on your phone ->