ST STEPHEN'S CHURCH BELL-TOWER
c. 1962 - 1967
Overview
Black & white photo of the wooden bell-tower, which has a small peaked corrugated iron roof.
The Four long wooden pole legs are cross-braced on all four sides.
Behind, is the back of the Anglican Church Hall (1962) and the roof of the Freemasons' Hotel.
Historical information
On back of photo: 'St. Stephen's, Toodyay'.
Details

Details

Primary significance criteria
Shire of Toodyay

Shire of Toodyay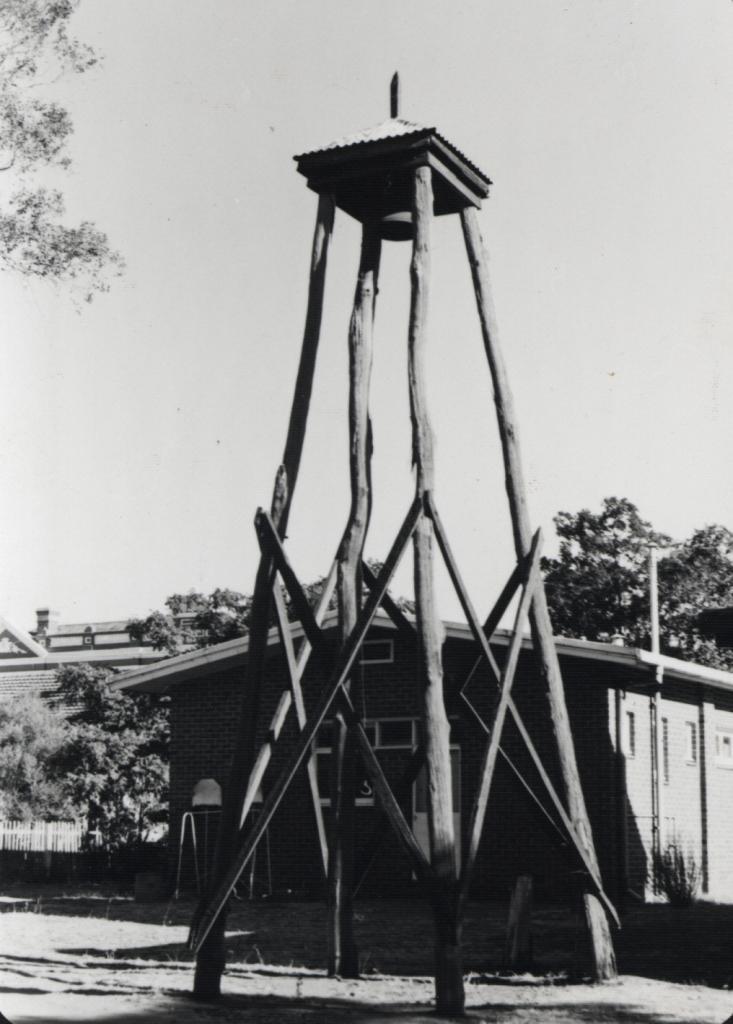 Scan this QR code to open this page on your phone ->