BLACKSMITH'S SHED SYRED'S COTTAGE BEJOORDING
1973
Overview
Black & white photo of the blacksmith's shed at Syred's Cottage, Bejoording.
Roof is corrugated iron.
Bush wood poles.
Timber slab back wall.
On left end of building is a mud brick wall (forge), with lean-to roof off the back.
Some machinery is in the second bay of the shed, and outside to the right.
Tree on far right.
Cloudy sky.
Historical information
The timber slab and iron shed with its mud brick forge was possibly built around 1860 after William Syred came to be at Bejoording.
William practised the trade of blacksmith as a side-line to his small farming activities.
The roof on the shed blew off in around 2005, and by 2021 much of the building had collapsed. By this time the mud brick forge located inside had also mostly disintegrated.
Details

Details

Inscriptions and markings

On back of photo: "Blacksmith's shed, 1973, Syred's Cottage."

Primary significance criteria
Shire of Toodyay

Shire of Toodyay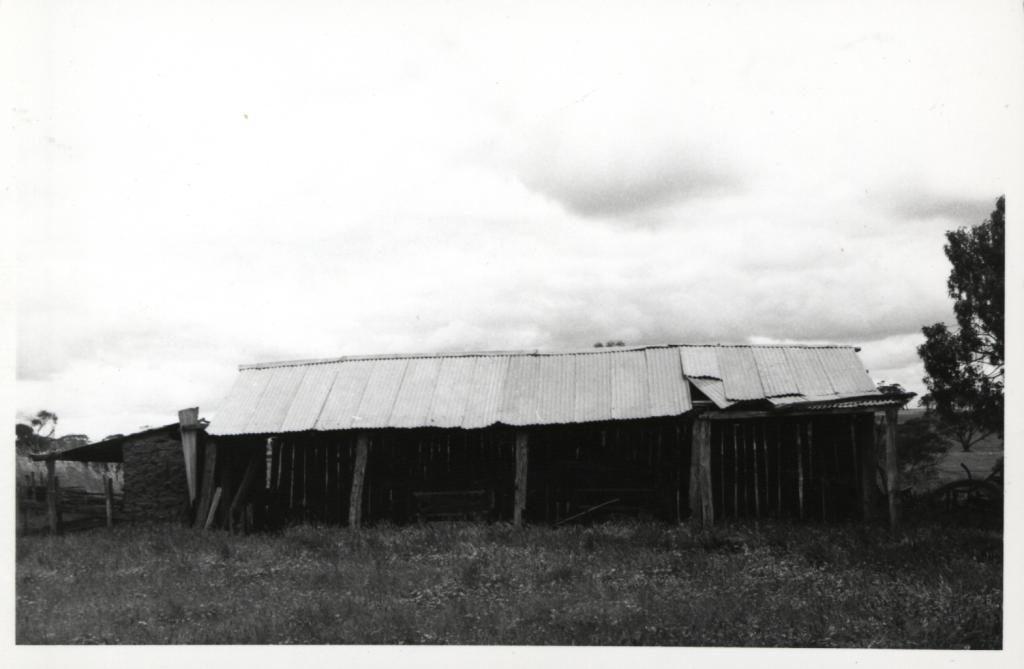 Scan this QR code to open this page on your phone ->