PUPILS AND TEACHER OUTSIDE TEN MILE HILL SCHOOL 1913-1914
1913
Overview
Group of 15 boys & girls of various heights with their female teacher standing at the side of a weatherboard building.
Above the heads are the lower halves of 2 open casement windows.
Some children have boots & socks, others have bare feet.
One boy 2nd left front row is holding hat across his knees.
People identified are: Back row L-R: Lou? Chitty, Ron Markey?, Olive Chitty, Olive Morley, Lelia? Chitty, Gertrude Hassel (teacher).
Front row L-R: Mick (Albert) Chitty, Alma Sinclair (Young), Stuart Sinclair, Leta Chitty, Karey (Morlely, Oakley?) Alison Chitty, Bill Ferguson.
Historical information
The Ten Mile Hill State School opened in September 1913 on the Toodyay-Perth Road, near the Lovers Lane junction.
The school was built by E. Crossley. The first teacher was 17 year old Gertrude Hasell.
The school finally closed in 1925. The last teacher was Eileen Plummer.
Details

Details

Inscriptions and markings

Writing on reverse of photo reads: "10 Mile Hill School 1913-1914" and names of children.

Primary significance criteria
Shire of Toodyay

Shire of Toodyay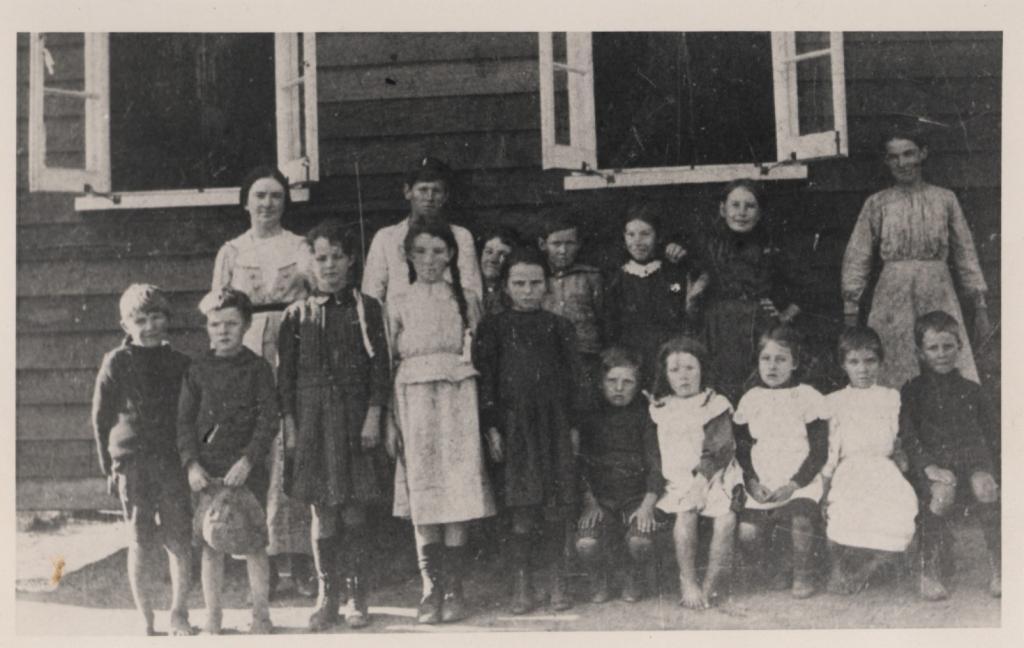 Scan this QR code to open this page on your phone ->