AVON RIVER IN FLOOD AT NEWCASTLE BRIDGE, TOODYAY 1936
Overview
Black and white photo of a flooded Newcastle Bridge in Toodyay.
Tree tops are to the right and fence poles and electric power poles to the left.
Telephone lines on the right-hand side of the bridge.
Two people on bicycles and one person on a motorcycle are in the shallow water.
Cloudy sky. Large tree in right foreground. Muddy foreground.
Details

Details

Inscriptions and markings

On back of photo: in blue ink 'Flood 1936'; stamped: 96.

Primary significance criteria
Shire of Toodyay

Shire of Toodyay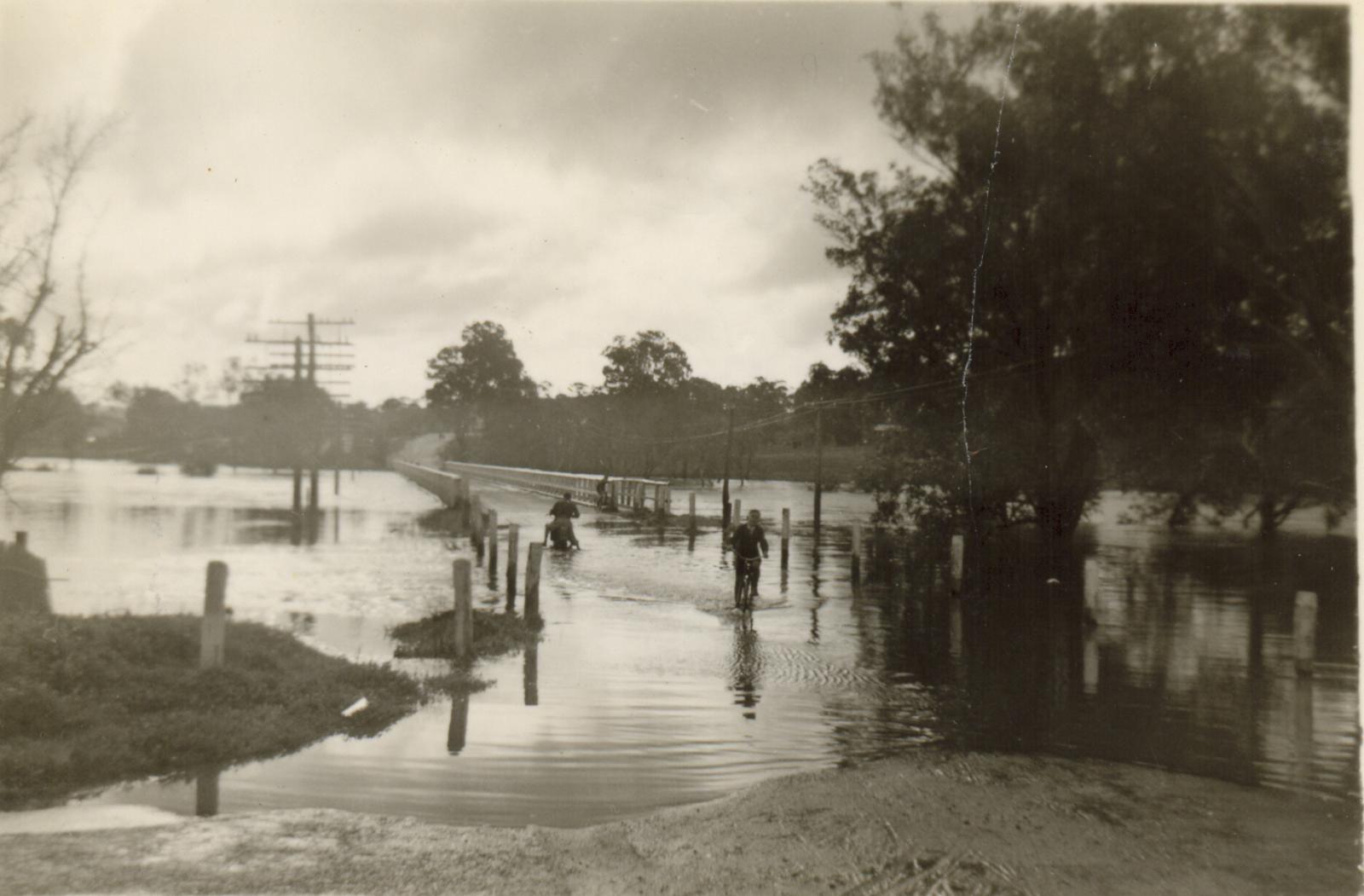 Scan this QR code to open this page on your phone ->