MARTHA DRUMMOND (NEE SEWELLL)
c. 1857 - 1860
Overview
A black and white photo of Martha Drummond (nee Sewell), wife of James Drummond Jnr.
She is standing with her left hand on a high-backed cane/wicker chair.
She is wearing a long sleeved full-length dress, with wide cuffed sleeves and a wide, light coloured belt.
There is a trim of braiding around the neckline, shoulders and front fastening of bodice.
Historical information
Photograph reproduced in "The Drummonds of Hawthornden" by Rica Erickson, opposite p.136.
Caption notes the photo was taken at about the time of her marriage with James Drummond Jnr.
Details

Details

Inscriptions and markings

Written on reverse of photo is: "Martha Sewell - Mrs Jas Drummond, Jnr. Taken about 1857 - 60s. Former accession number: CH 506a. Plate 11, 3618.

Primary significance criteria
Shire of Toodyay

Shire of Toodyay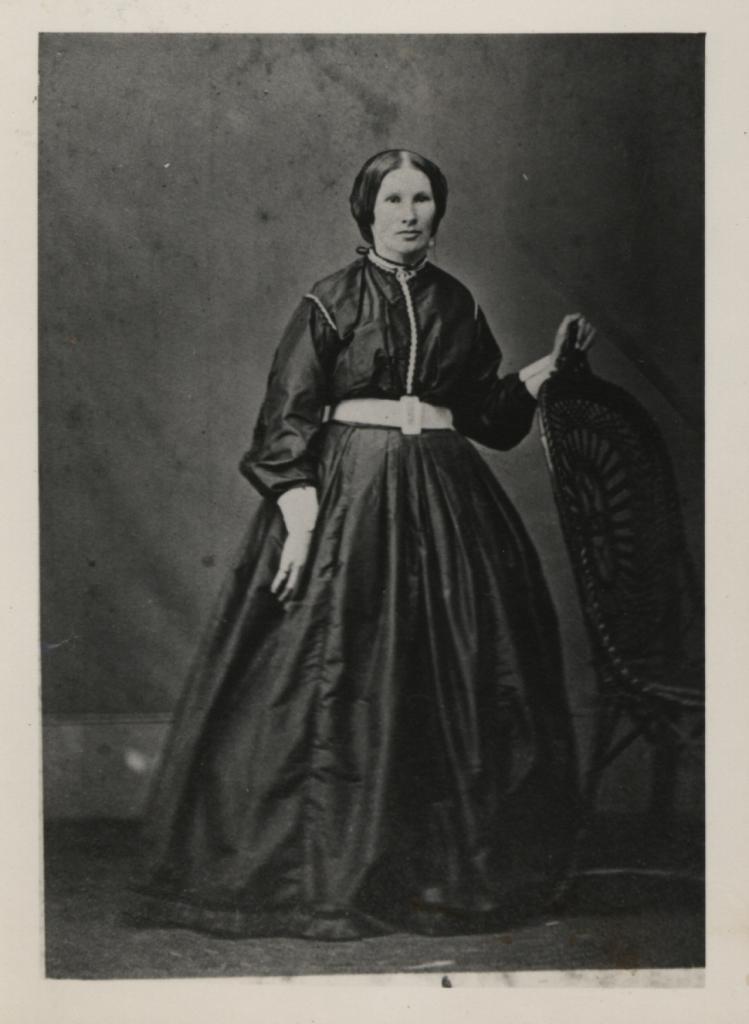 Scan this QR code to open this page on your phone ->