1912 T MODEL FORD
1920
Overview
A black and white photo of a T Model ford outside of powerhouse at Toodyay in 1920.
A man is seen at front of vehicle attempting to start it with a crank handle (unseen).
Two men are on the seat, one at driver's wheel and the other a passenger.
A fourth man is bending over the passenger's side back wheel.
All four men are dressed in formal clothing. Two are wearing hats.
Details

Details

Primary significance criteria
Shire of Toodyay

Shire of Toodyay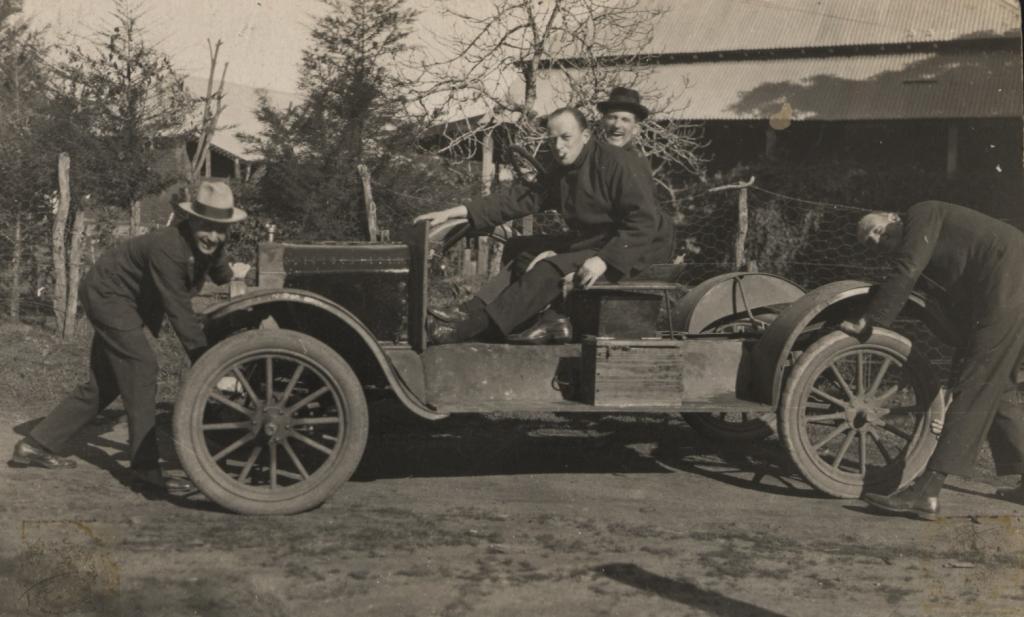 Scan this QR code to open this page on your phone ->