AVON RIVER IN FLOOD AND TOODYAY RAILWAY BRIDGE, 1930
1930
Overview
Black and white photo of the Avon River in flood taken from the Toodyay Railway Bridge, which was once situated behind the Showgrounds.
Trees, shrubbery, and the roofs of two buildings can be seen in the distance and part of a wooden railing is seen in the left lower corner of photo.
The rails and pedestrian side platforms on the bridge are central.
Details

Details

Inscriptions and markings

On back of photo: Former accession numbers: CH 844; TCH 83:54, number 3767; in pencil: July 11th 1930.
Former acc. no.: TCH 83:54. Acc. by DP (David Pitcher), no date. "July 11th 1930".

Primary significance criteria

Google Maps search term / URL

-31.54818006792338, 116.45813310281945
Shire of Toodyay

Shire of Toodyay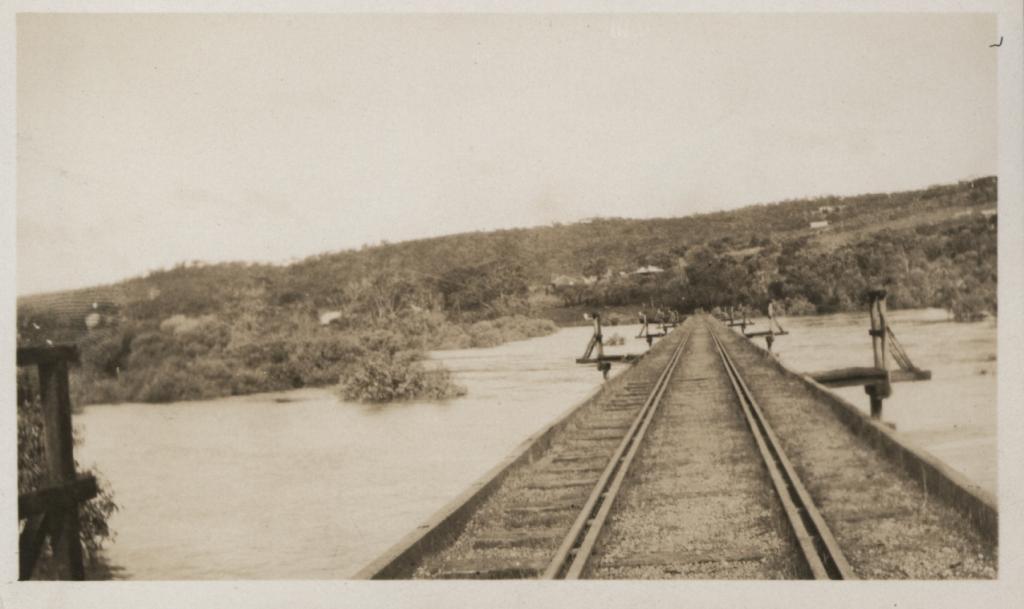 Scan this QR code to open this page on your phone ->