CONNOR'S MILL, DERELICT
1974
Overview
A small black and white photo of Connor's Mill with old signage on the front of the building at the 3rd level reading: "Road Board Power Station".
Trees are to left and right of building.
Historical information
The Power Station usage ceased in 1955, when SEC power became available in Toodyay.
Building remained empty until the 1970s.
Details

Details

Inscriptions and markings

On back of photo: "Connor's Mill, 1974".

Primary significance criteria

Google Maps search term / URL

https://www.google.com/maps/embed?pb=!4v1661938922816!6m8!1m7!1sS8fJI6sw3rJP-OWJjiahQg!2m2!1d-31.55022810727401!2d116.465228087671!3f177.81192422923476!4f2.6602906367748176!5f1.5414578993059749
Shire of Toodyay

Shire of Toodyay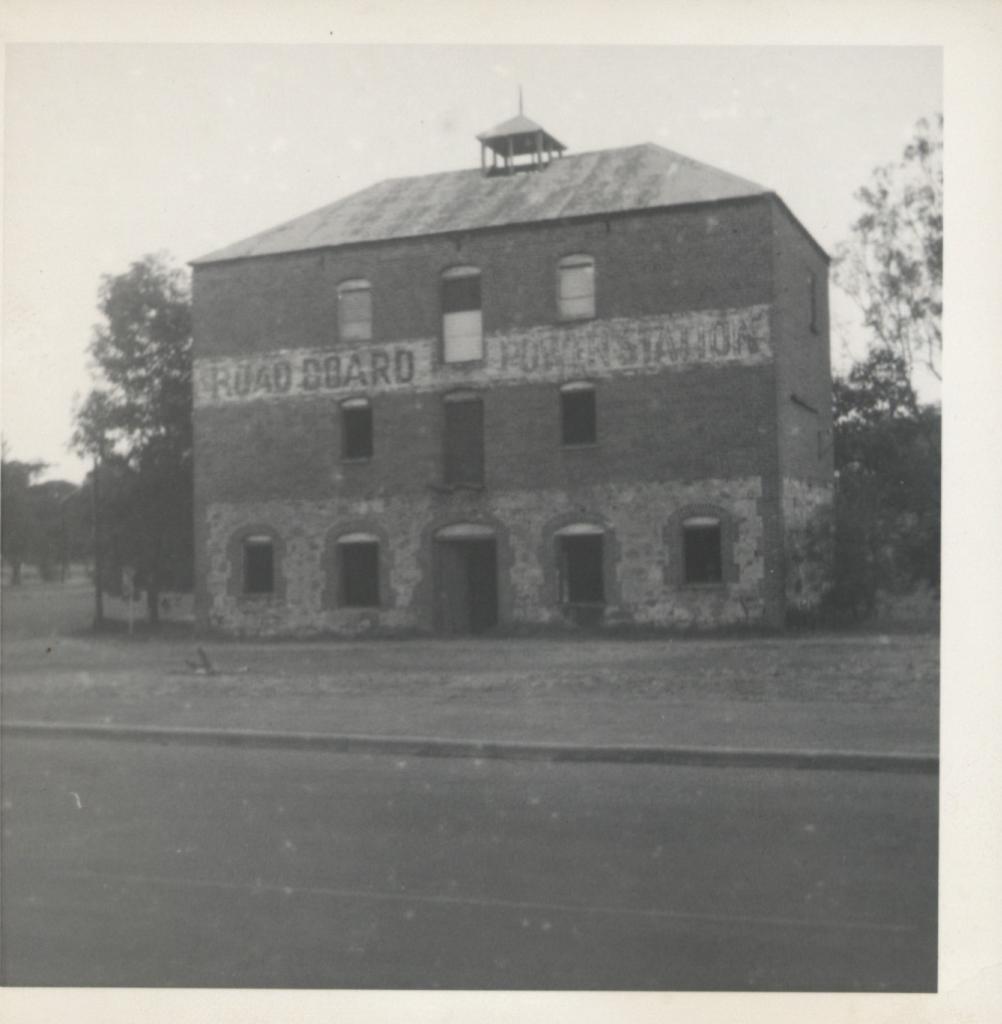 Scan this QR code to open this page on your phone ->