PHOTOGRAPH: METTERS' FACTORY - AERIAL VIEW
Overview
Black and white photograph (aerial) of Metters' factory, possibly taken in 1937 when their new premises in Wembley were opened. Six parallel roofs are visible, with 'METTERS LIMITED' sign displayed on nearest roof. Salvado Road runs in front of the factory just below the centre of the photograph. There are half a dozen dwellings on the opposite side facing the factory.
Historical information
See also P91.13, P91.14, P93.13
Details

Details

Statement of significance

Business, industry and manufactory history. Metters Ltd.
Subiaco Museum

Subiaco Museum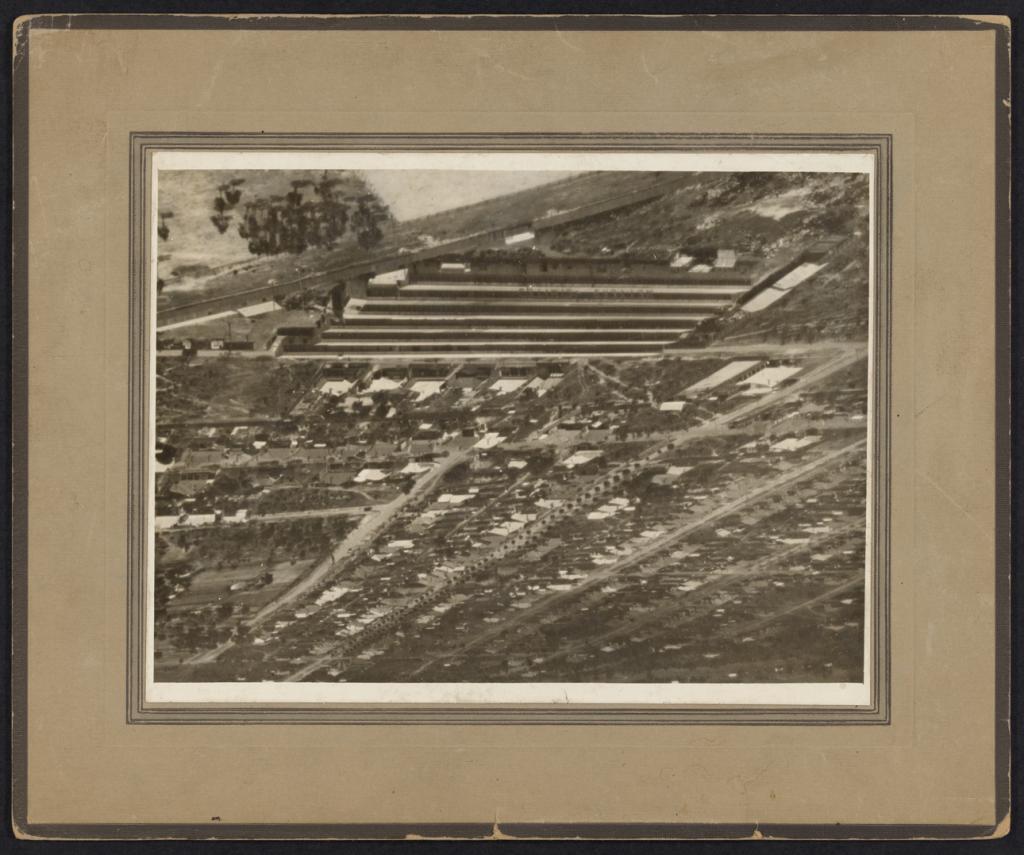 Scan this QR code to open this page on your phone ->