PHOTOGRAPH: METTERS' WORKERS ENAMELLING BATH
Overview
Two Metters' workers are busy enamelling a bath which is lying on its side in front of the furnace. Both workers have a shield in front of their face, heavy aprons and gloves. There is a hood with powerful lights above. The worker on the left is coating the bath with enamel powder by means of a long-handled sieve. The worker on the right is removing excess enamel power with a long-handled brush. Two large basins (containing enamel powder?) stand in the foreground (right) and there are several hoses to be seen in the foreground at the left.
Details

Details

Statement of significance

Business, industry and manufacturing history. Metters' Products.
Subiaco Museum

Subiaco Museum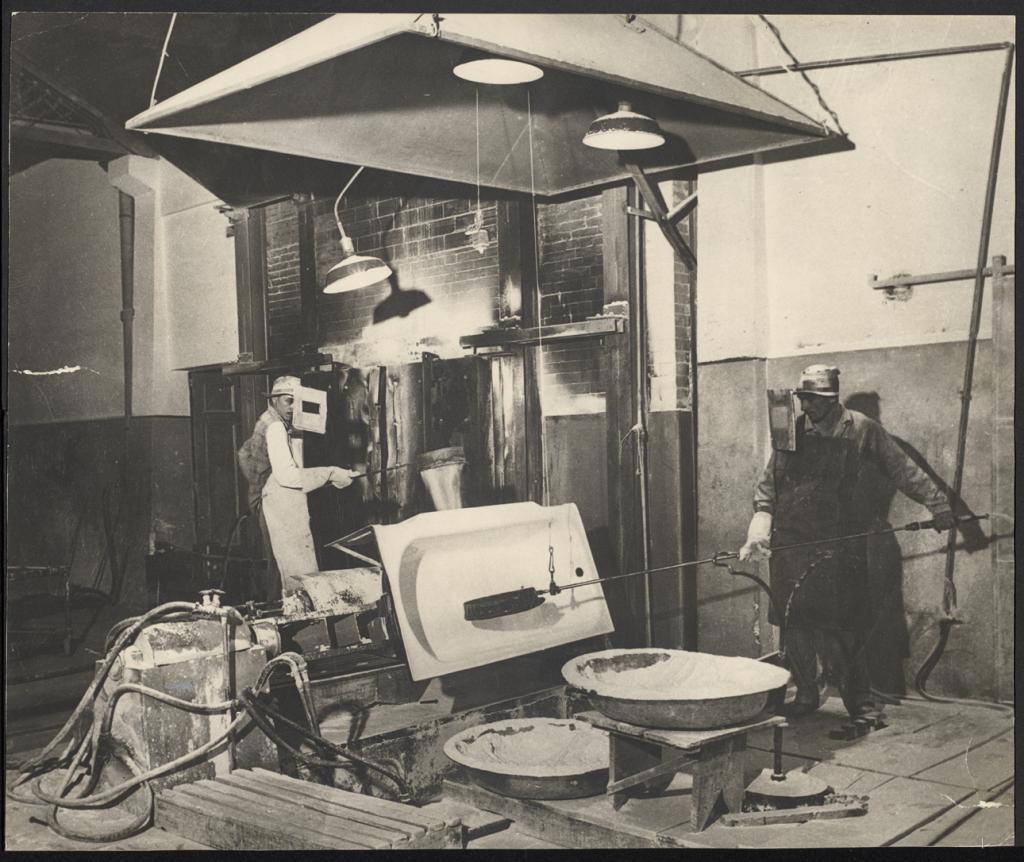 Scan this QR code to open this page on your phone ->