ALADDIN LAMP BASE
Overview
A circular black and copper coloured base plate, with a central column flaring out half way up , with another column rising to the top, which also flares out and has a mounting to hold the lamp.
Historical information
This Aladdin lamp was used by the Beales to assist with lighting at their family home in the early 1900s. It was passed onto their son Bruce in the late 1920s around the time he started an orchard and got married at 245 Peel Road in Roleystone. In 1956 is was taken with the family when they moved to a new orchard on Railway Avenue in Kelmscott. The lamp was passed onto their daughter Janet who kept it in her home until 2019 when she and her husband downsized and moved to Busselton.
Electricity did not come to Roleystone until the mid-1920s and was not extended up through Roleystone until the 1940s.
Details

Details

Statement of significance

MEDIUM
Decorative domestic oil lighting common in family homes before the arrival of the electricity grid. This complete lamp was purchased by the Beales family to light their home before it was passed onto their son Bruce to use in his family home at 245 Peet Road in Roleystone. When the family moved in 1956 to Kelmscott the lamp was kept as a family heirloom as the new home had electricity. It was later passed onto Bruce's daughter Janet who kept it as a family heirloom before she and her husband downsized and moved to Busselton.


Primary significance criteria

Artistic or aesthetic significance

Historic significance

Social or spiritual significance

Comparative significance criteria

Object's condition or completeness

Rare or representative

Well provenanced
City of Armadale - History House

City of Armadale - History House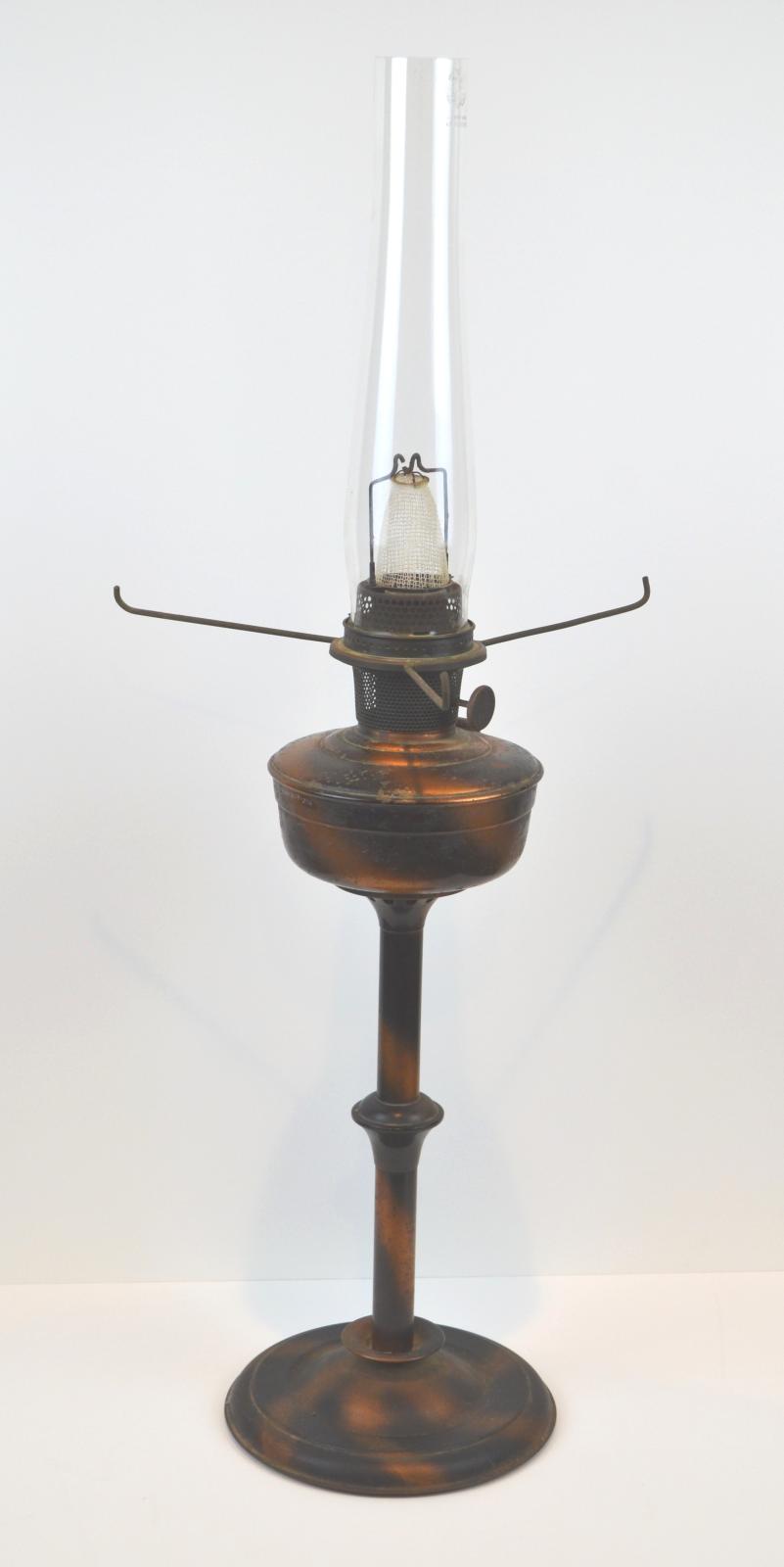 Scan this QR code to open this page on your phone ->