POSTCARD: 'GREETINGS FROM SUBIACO, BOWLING GREEN, SUBIACO GARDENS, W. A.'
c. 1910
Overview
Blue and white postcard from the 'Greetings from Subiaco' series, featuring the Bowling Green in Subiaco Gardens. The image shows the fenced bowling green with the clubrooms in the background. There are several groups of men in front of the bowling club.
Historical information
The Bowling Club in the Municipal Gardens (now Rankin Gardens), on the corner of Rokeby and Hamersley Roads. The buildings and greens have since been demolished and replaced with a rose garden.
Details

Details

Contextual Information

This postcard is significant as part of the 'Greetings from Subiaco' postcard series, and for recording details of the Bowling Club, which once formed part of the Subiaco Municipal Gardens.

Statement of significance

This postcard is significant as part of the 'Greetings from Subiaco' postcard series, and for recording details of the Bowling Club, which once formed part of the Subiaco Municipal Gardens.
Aesthetic: Scientific: Historic: Social: Condition: Interpretive: Representativeness:

Primary significance criteria

Historic significance

Social or spiritual significance

Comparative significance criteria

Interpretive capacity

Object's condition or completeness

Rare or representative
Subiaco Museum

Subiaco Museum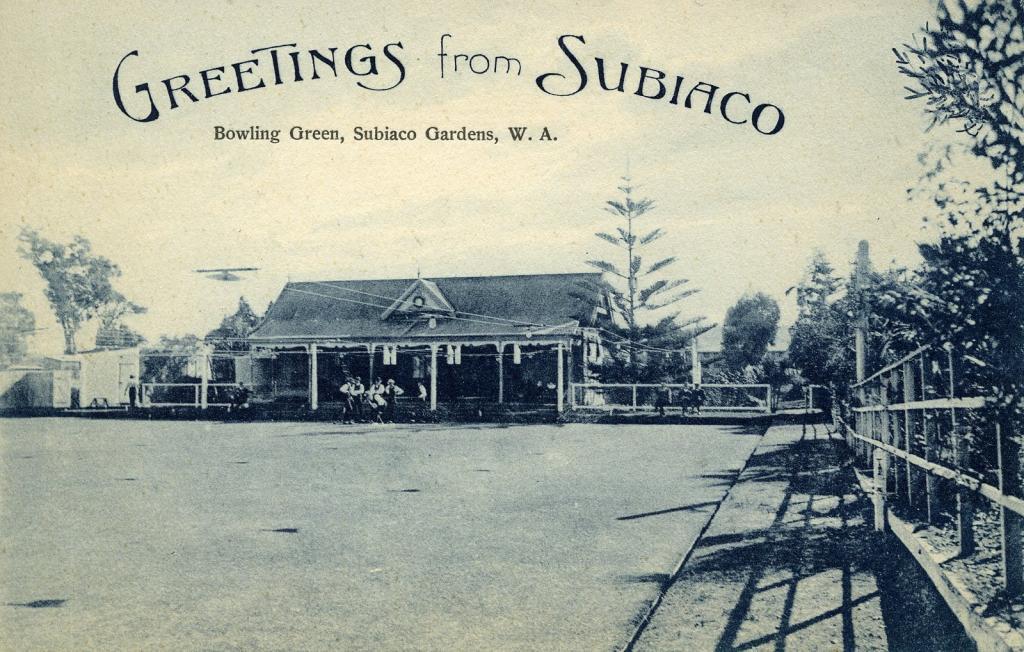 Scan this QR code to open this page on your phone ->