Sparkling Lime & Soda Bottle - Torrents Morawa
Overview
Torrents' Sparkling Lime & Soda. Guaranteed to comply with the Food Regulations. Morawa
Details

Details

Inscriptions and markings

This Bottle Always Remains The Property of Torrents Morawa. Torrents Morawa.

Contextual Information

Andrew (Alejandro) Torrent was born in Spain in 1904, he came to Australia with his mother in 1908 to join his father Miguel Torrent who had arrived two years earlier and was one of the seven Spanish Settlers in the Yoongarilup area. He farmed with his until the onset of the second World War (1939-1945) when he served in the Australian Army; he was the recipient of the Military Medal for bravery on active service.
After the war he did not return to farming in the Busselton area but left it to his father and brother Joe; Andrew settled in the wheatbelt town of Morawa where he ran the local store and started a cool drink factory.
He wrote several books "Memories of a 4 year old Spanish Migrant", "A day in the Army" and "My dog Sal" were three of them.
He donated the Chamberlain Tractor which is believed to be the first Tractor in Busselton and is on show in our Machinery Shed.
Andrew died in Busselton in 2002 and is buried in the Busselton Cemetry.

We thank the Morawa Historical Society for the donation of this bottle from Andrew Torrent's Cool Drink Factory.
Related Objects

Related Objects
Busselton Historical Society

Busselton Historical Society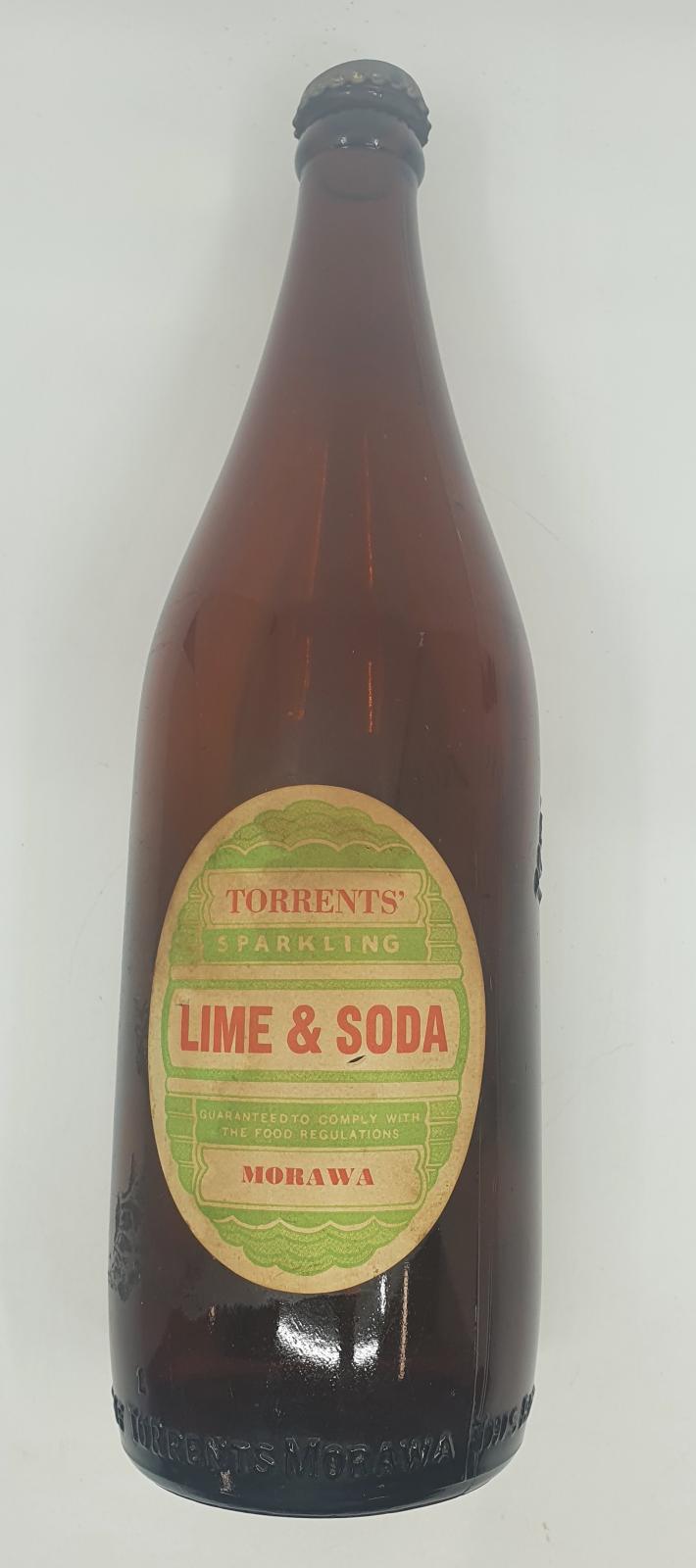 Scan this QR code to open this page on your phone ->