Spring Cart with Super Spreader
c. 1920
Overview
This is a horse drawn Spring Cart fitted with a single spinner Super Spreader.
An Australian spring cart was a simple cart designed for carrying goods and did not have seating for driver or passengers. The driver usually sat on the sacks or goods carried. The shafts were wider than usual to accommodate a draught horse or a part bred one.
The Super Spreader attached to the Spring Cart was made by Horwood Bagshaw Ltd. Horwood Bagshaw were a South Australian agricultural machinery manufacturer and dealership that was founded in 1838 and is still trading today.
Historical information
"Super" is a short term for Superphosphate, a widely used paddock fertilizer produced by reacting naturally occurring phosphate rock with sulphuric acid. This process converts insoluble phosphates into forms more readily available to plants and its application increases root development and causes quicker ripening. Super was first manufactured in Australia in Victoria in 1876 and production started in Perth in 1910. By the late 1920s its use had become widespread in Australia and in 1930 production started in Bunbury. It remained Australia's most important phosphorus fertiliser on crops and pastures until the 1970s.
It is conjectured that "super spreading" would have become common practice in the south west by the 1930s after Superphosphate production started in Bunbury.
Details

Details

Contextual Information

It is believed that this Spring Cart was used by a Group Settler farmer as Spring Carts were very popular on dairy farms for carting milk and cream cans but the Super Spreader would have been fitted at a later date, probably early 1930s, as it would have been expensive and the supply and application of Super would have been limited until the early 1930s.

Primary significance criteria

Historic significance

Social or spiritual significance

Comparative significance criteria

Object's condition or completeness
Related Objects

Related Objects
Busselton Historical Society

Busselton Historical Society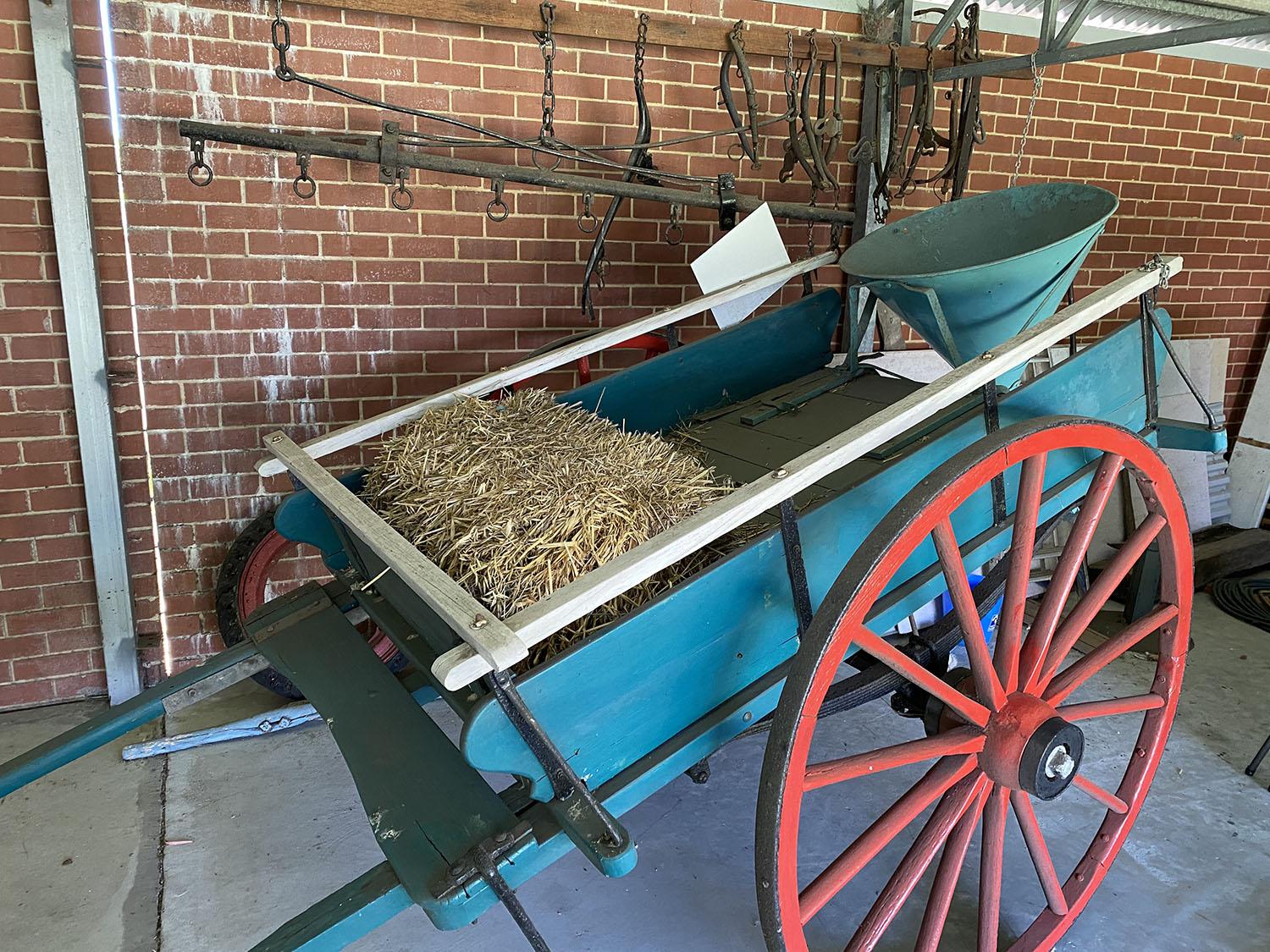 Spring Cart with Super Spreader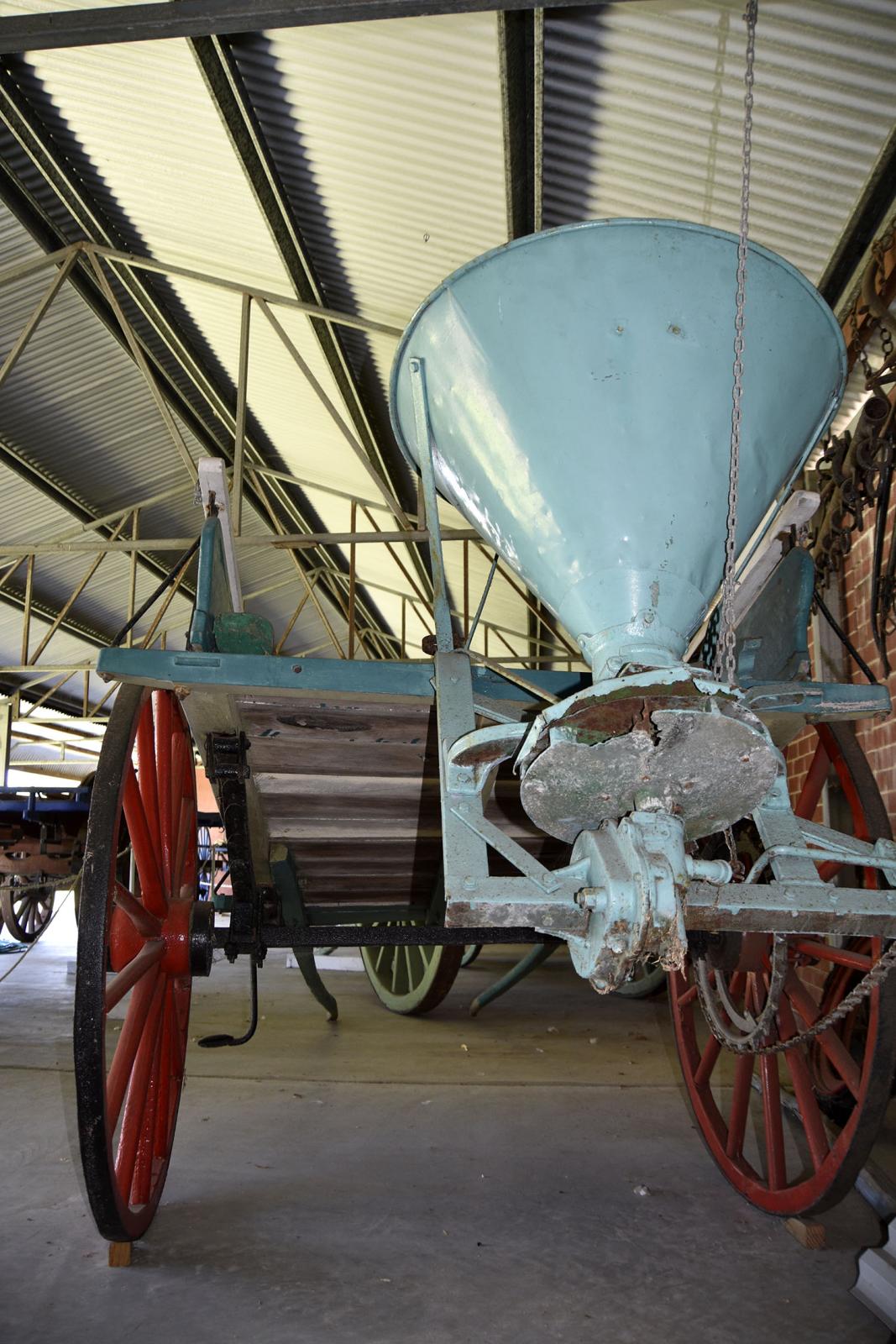 Spring cart with Super Spreader back view showing the Super Spreader
Scan this QR code to open this page on your phone ->