Charles Sutton Spring Cart
Overview
An Australian spring cart was a simple cart designed for carrying goods and did not have seating for driver or passengers. The driver usually sat on the sacks or goods carried. The shafts were wider than usual to accommodate a draught horse or a part bred one.
Historical information
This Spring Cart was built in Busselton by Bill Morris c.1920 for Charles Sutton of Vasse, who used it to travel into Busselton and other local destinations for shopping and pleasure. After Mr. Sutton's death in 1947 it was given to Mr Merv Matson, who used it around his farm and to travel to Busselton.
This cart made its last journey into Busselton in May 1950 and it was the last Spring Cart to be driven into Busselton.
Details

Details

Contextual Information

Spring Carts were very popular on dairy farms for carting milk and cream cans.

Primary significance criteria

Historic significance

Social or spiritual significance

Comparative significance criteria

Object's condition or completeness

Well provenanced
Related Objects

Related Objects
Busselton Historical Society

Busselton Historical Society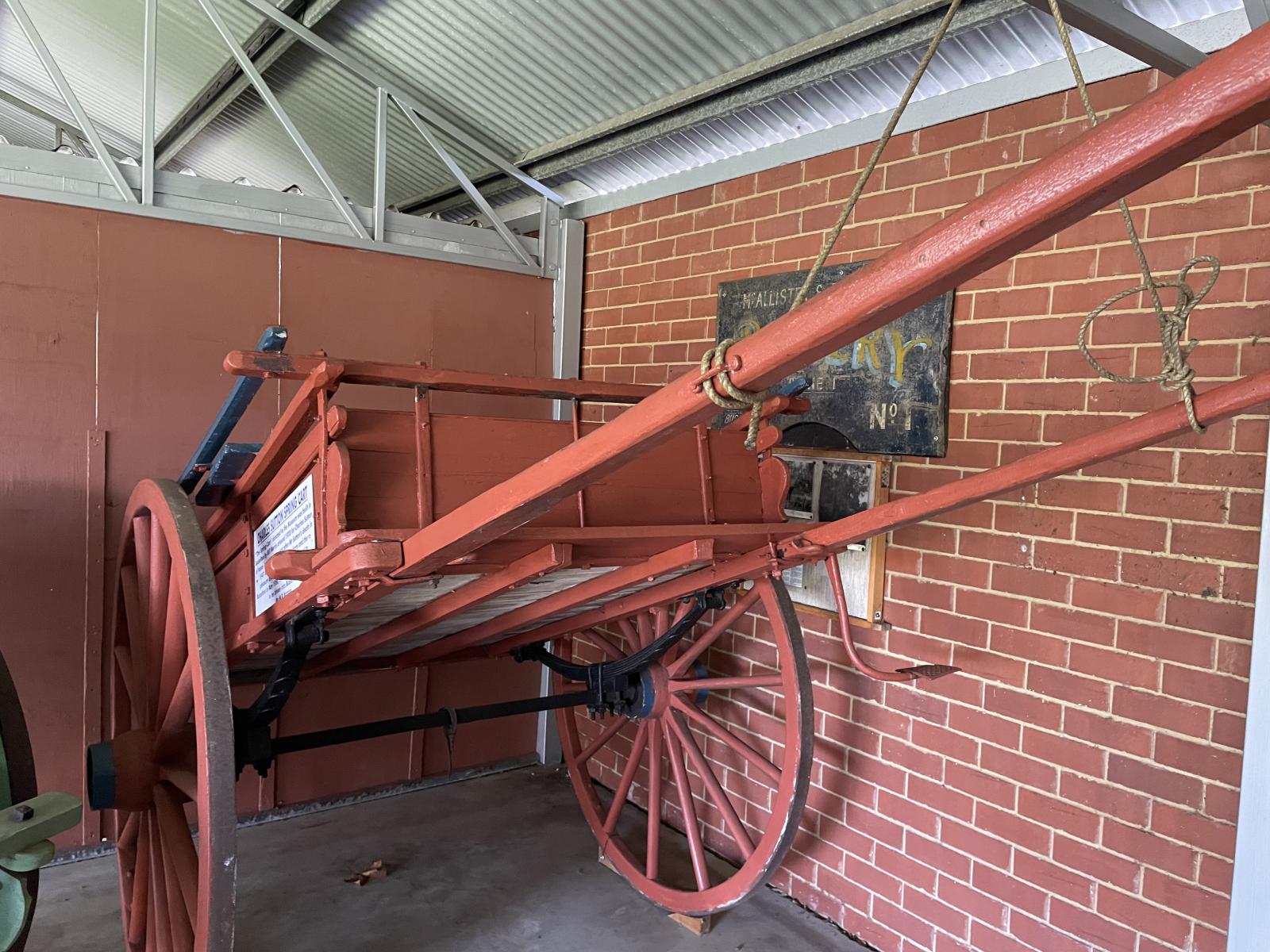 The Spring Cart built for Charles Sutton of Vasse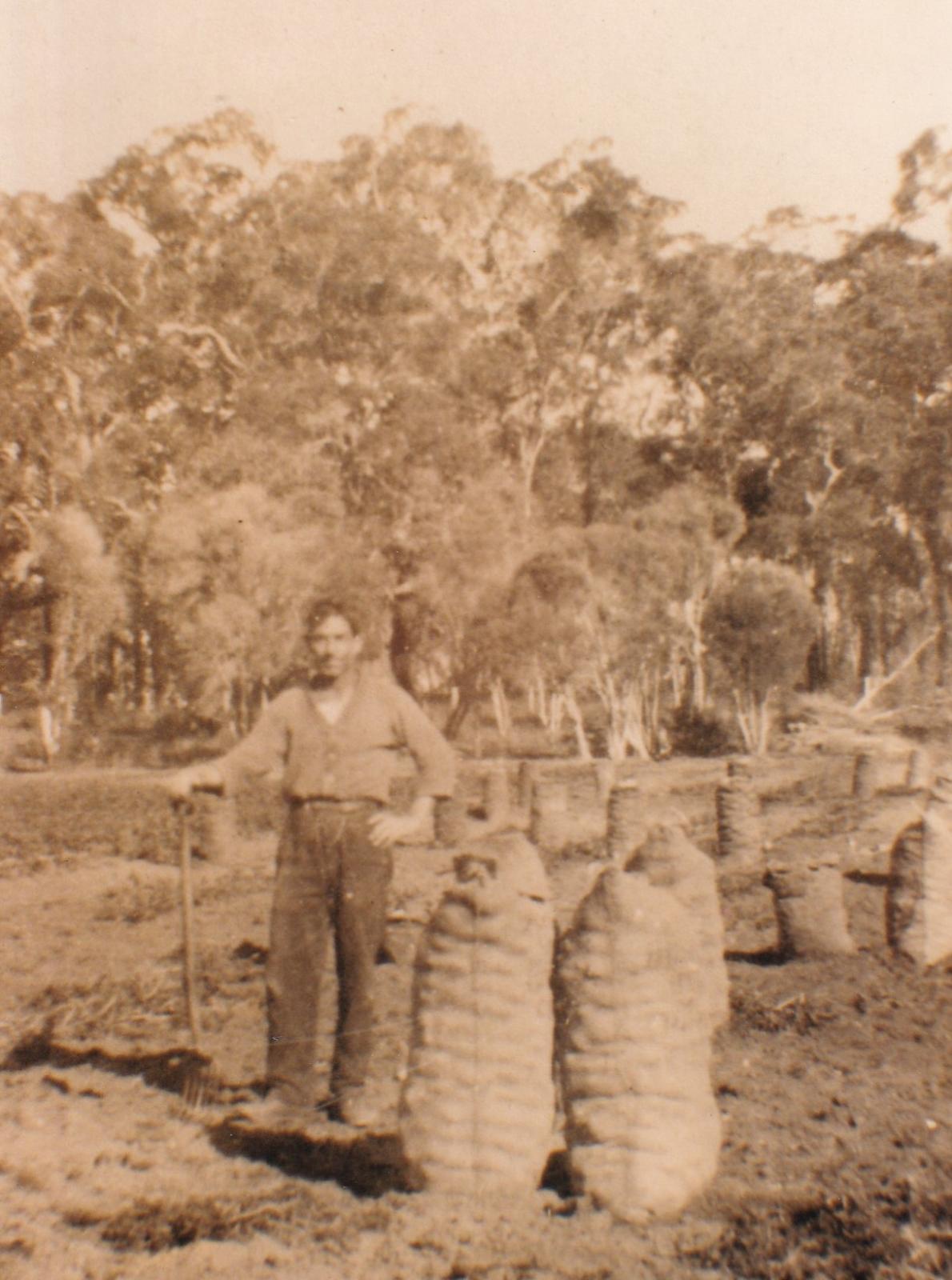 A young Charles Sutton in his potato field. Photo from 2404 from the BHS Archive

Scan this QR code to open this page on your phone ->