The Jumna
Overview
The Jumna is model paddle steamer that was built by Rev Canon Davies as a miniature reproduction of the Jumna Paddle Steamer that sailed the Littlehampton harbour, West Sussex, between 1884 to 1921. Canon Davies built the boat using only his mechanical know-how and a photo of the original Jumna that was sent to Australia by the Littlehampton Gazette.
Historical information
The original Jumna was the workhorse of the Littlehampton harbour, West Sussex, between 1884 to 1921, where she was used to tow sailing ships in and out of the harbour. There is some mystery over what happened to this vessel after it was decommissioned.
Reverend Canon R.E. Davies migrated to Australia and settled with his family in Busselton in 1911. It seemed obvious to Rev Davies that the length of the Vasse River, that passed close by the Rectory, was a gift from God and perfect for boating. This and his memories from Littlehampton inspired him to build this miniature version of the Jumna steam boat, with a portable engine and boiler which could be removed from the hull and used elsewhere if required. The paddlewheels would enable the boat to pass through the weed which grew in the Vasse River in summer.
Rev Davies started work on this project in 1936 and after much blood, sweat and tears the Jumna took her maiden voyage in 1943 to Cattle Chosen. This trip took 36 minutes and Rev Davies was accompanied by Commanding Officer Hawkins, from the aerodrome, and his wife. Later improvements to the vessel would cut this time down to 33 minutes.
The Jumna became a local celebrity and on 6th October 1946 she was inspected by Their Royal Highnesses, the Duke and Duchess of Gloucester. She continued to cruise the Vasse River until her departure from Busselton, September 1955, when she moved to Boyanup with Rev Davies and his family. The Jumna returned to Busselton in 1961 and was moored until Rev Davies took her out in 1962, at which time she went down with all hands, a few feet from the bank. She was then stored in a shed until she was almost destroyed in the floods of 1963. In 1965 the Jumna was donated to the Busselton Museum, where she was restored and has lived ever since as a much loved, world renowned part of our collection.
Details

Details

Contextual Information

The Jumna has been in the Museum collection since 1965 when Rev Canon Davies declared that the damage done by the floods of 1963 were too much to repair. When the boat moved to the care of the Busselton Historical Society it came with Rev Canon Davies log book, diary, old newspaper articles about the Jumna and her design specs. These can still be viewed by request at the Museum.

In 2008 volunteers at the Busselton Historical Society began a project to restore the Jumna to her former glory with the assistance of a $5000 grant from the Maritime Museum of Australia Project Support Scheme. Volunteers toiled for 2 years repairing the body work, installing a working electric engine, painting, building a secure perspex display enclosure and designing an interactive display experience.

When the Jumna exhibit was opened to the public in 2010 the interactive display included video of some of the P.S. Jumna's past journeys.

Primary significance criteria

Artistic or aesthetic significance

Historic significance

Social or spiritual significance

Comparative significance criteria

Object's condition or completeness

Rare or representative

Well provenanced
Related Objects

Related Objects
Busselton Historical Society

Busselton Historical Society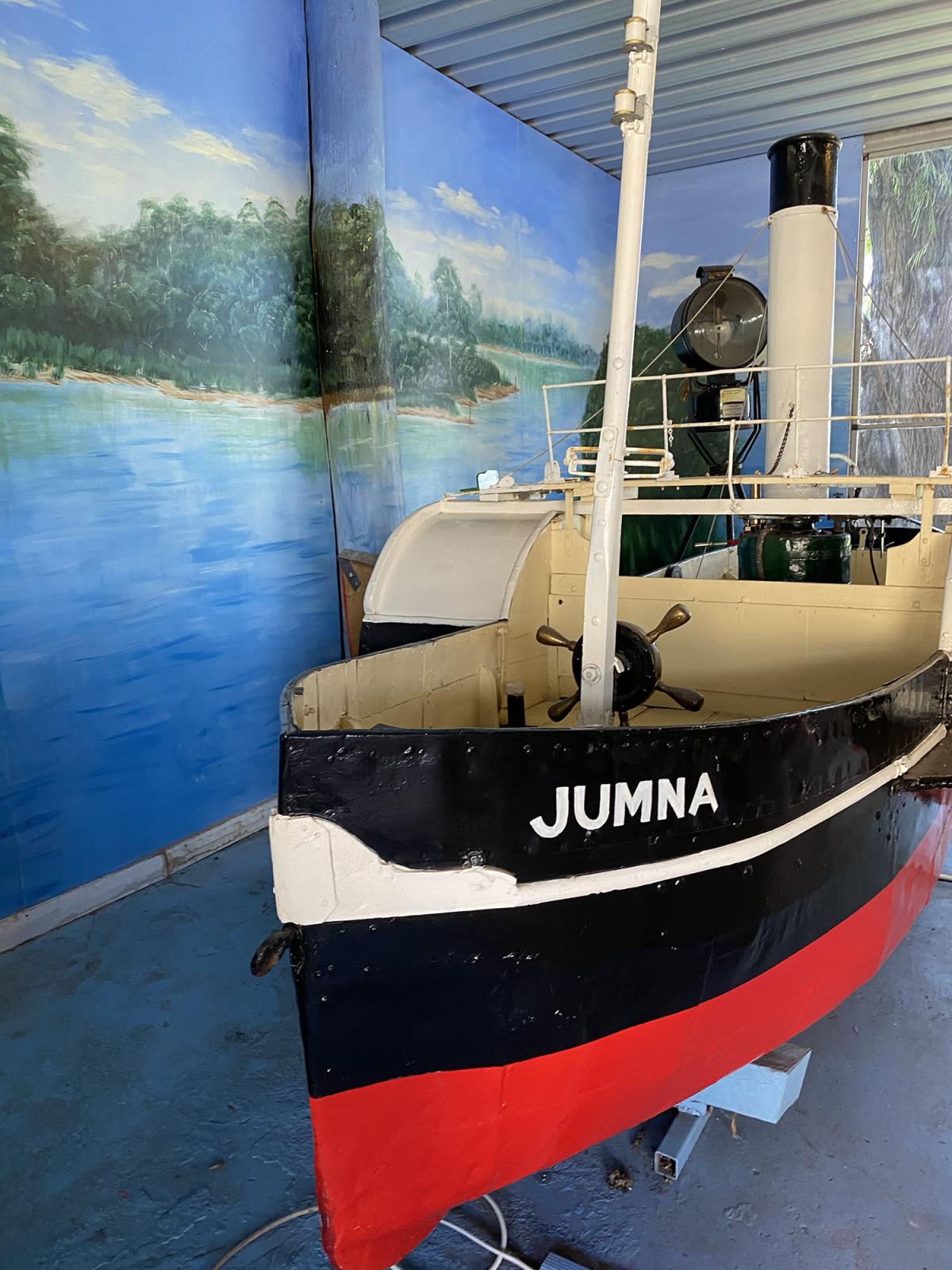 Miniature P.S. Jumna built by Rev Canon Davies in its display enclosure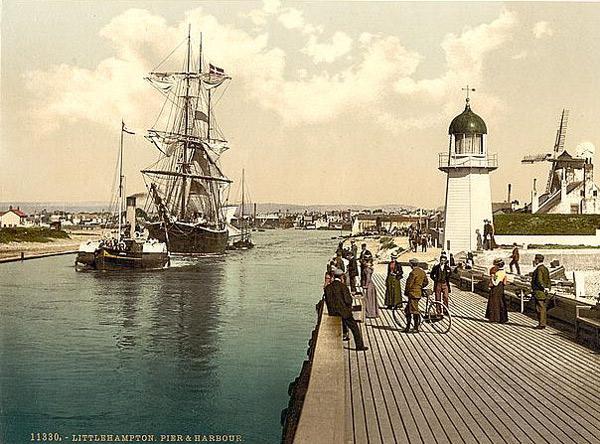 Picture Littlehampton Gazette sent to Rev Canon Davies which he used for reference when building his model Jumna. Courtesy David Asprey http://www.tynetugs.co.uk/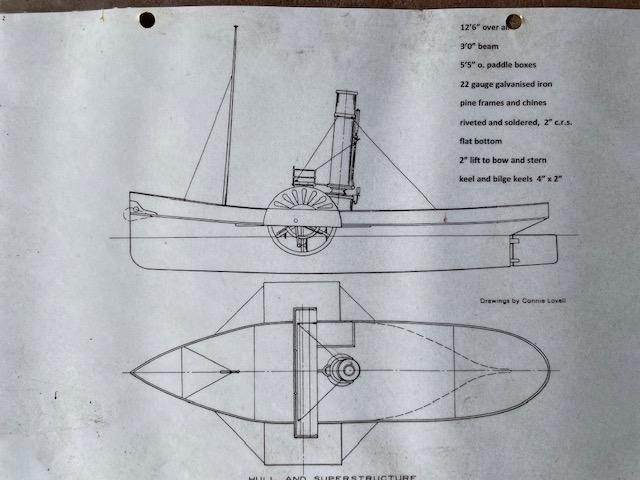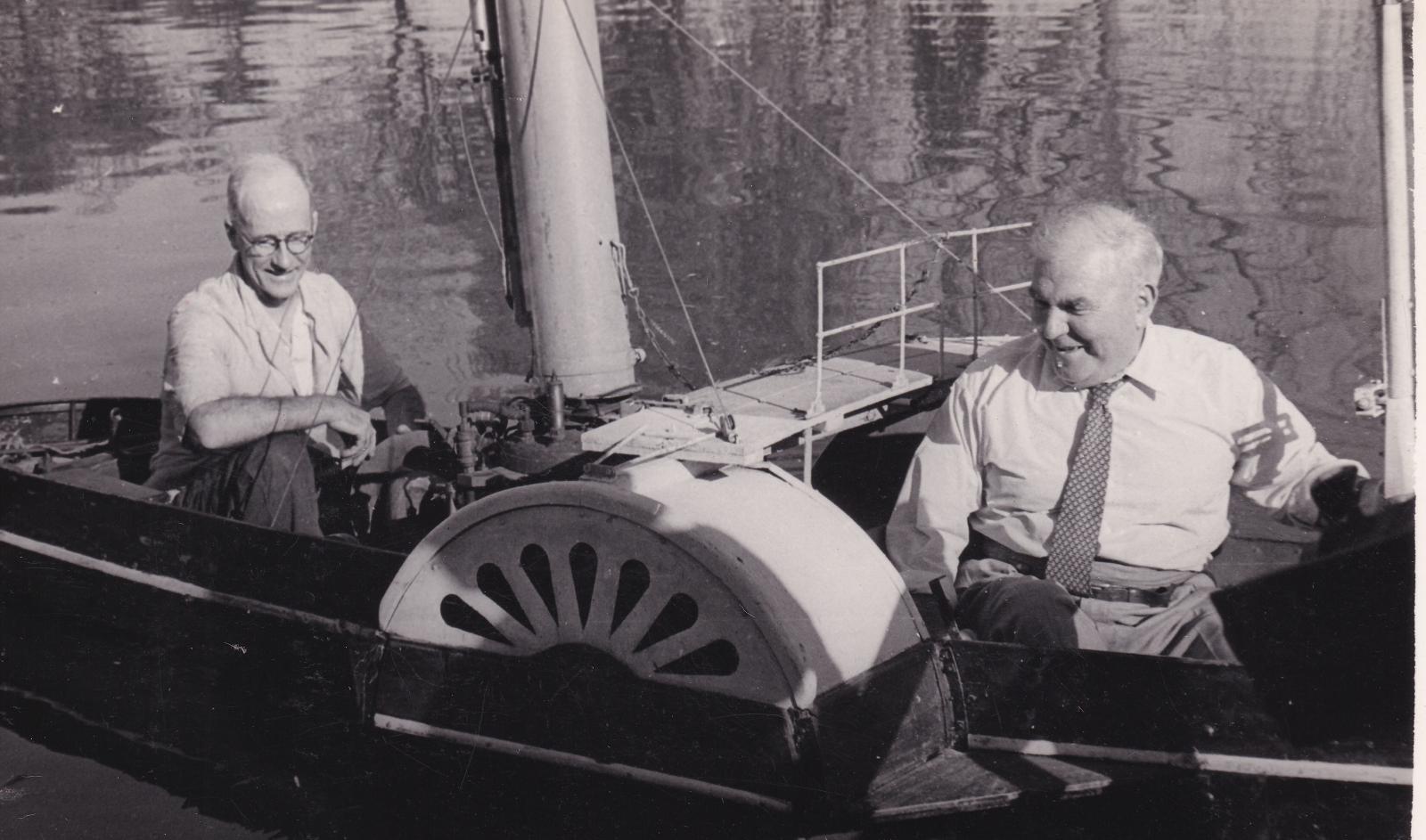 Rev Davies piloting the Jumna with a friend. Photo from the BHS Archive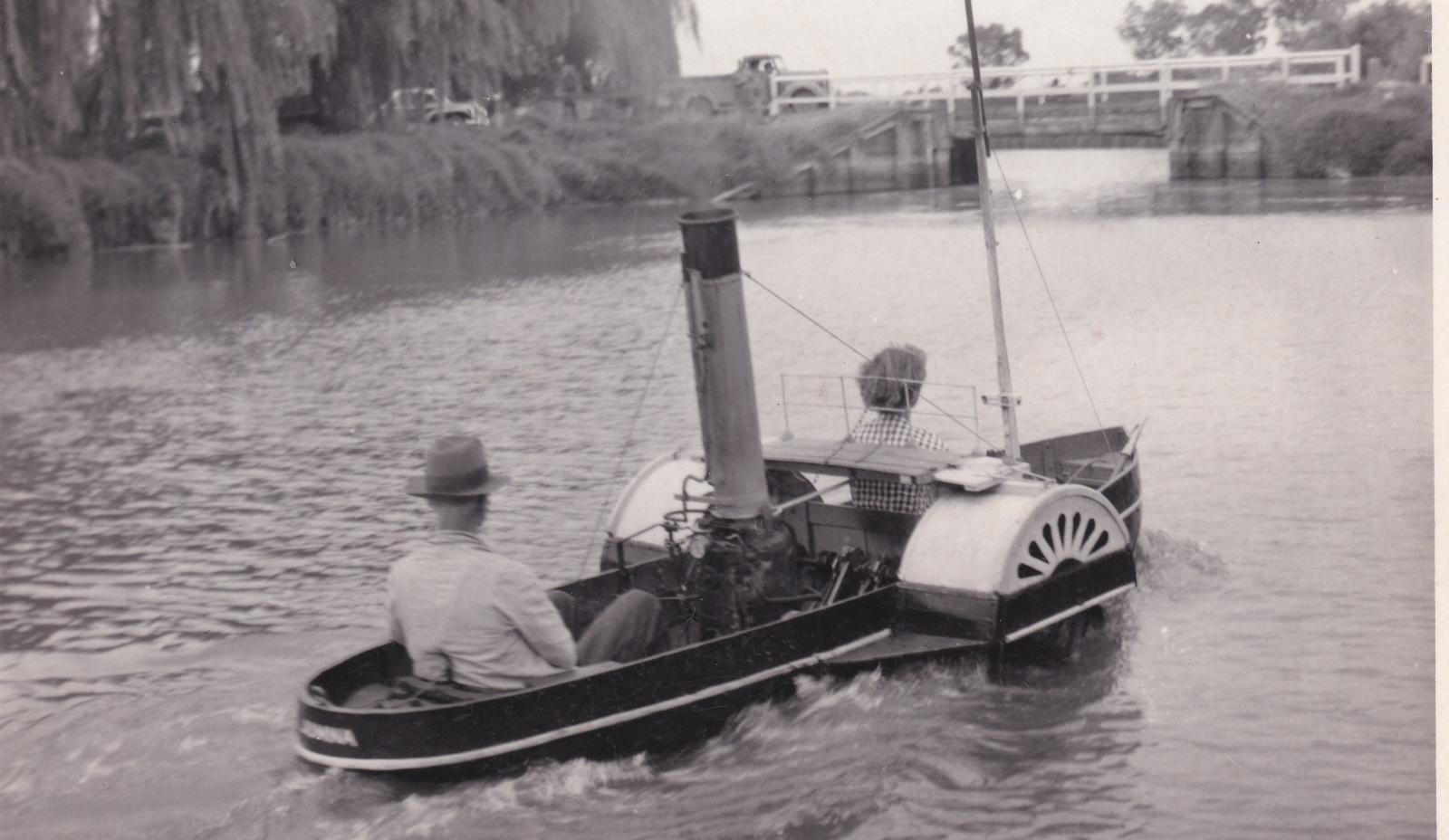 Rev Davies piloting the Jumna towards Queen Street bridge. Photo from the BHS Archive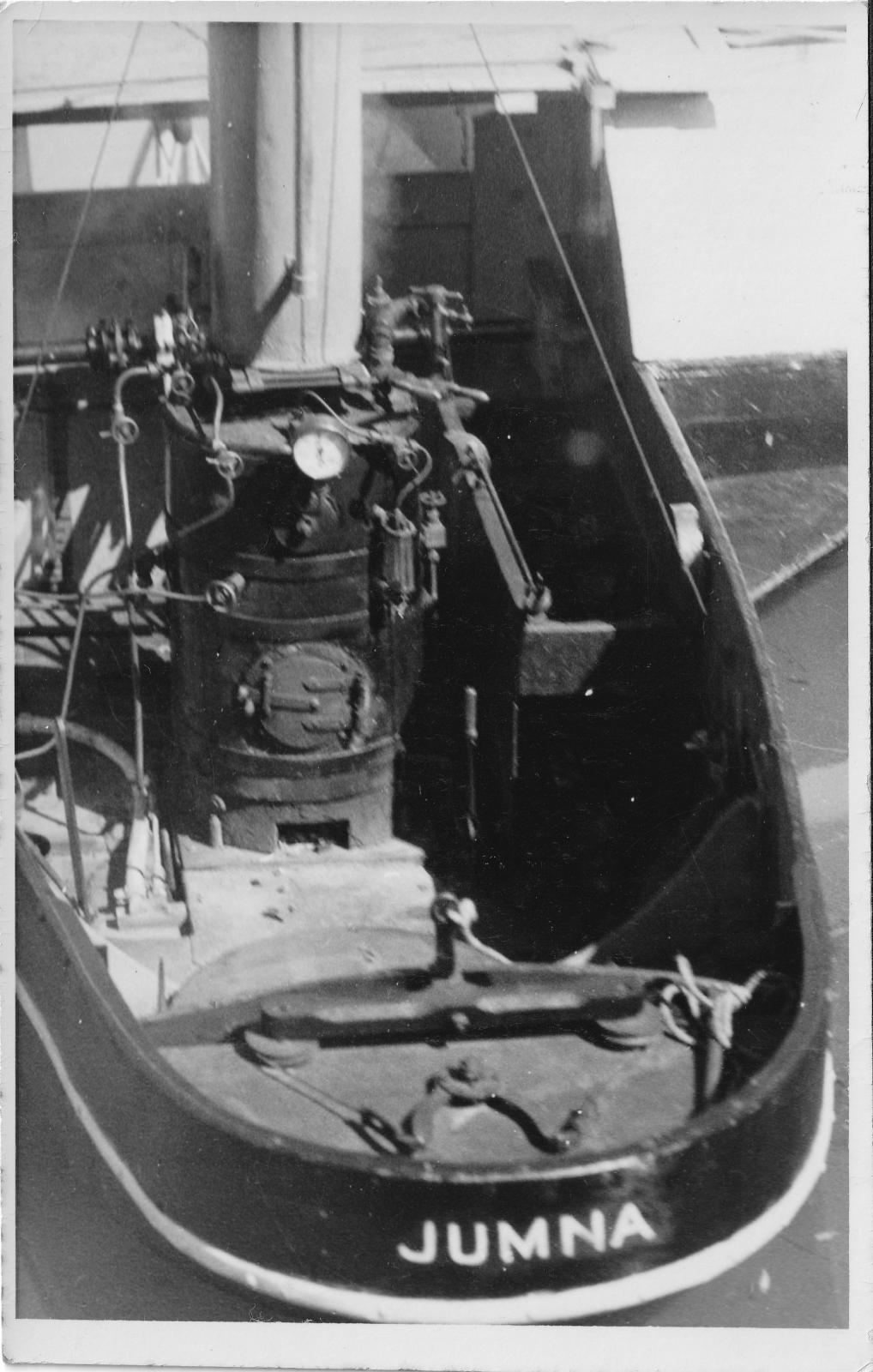 The Jumna controls in her working days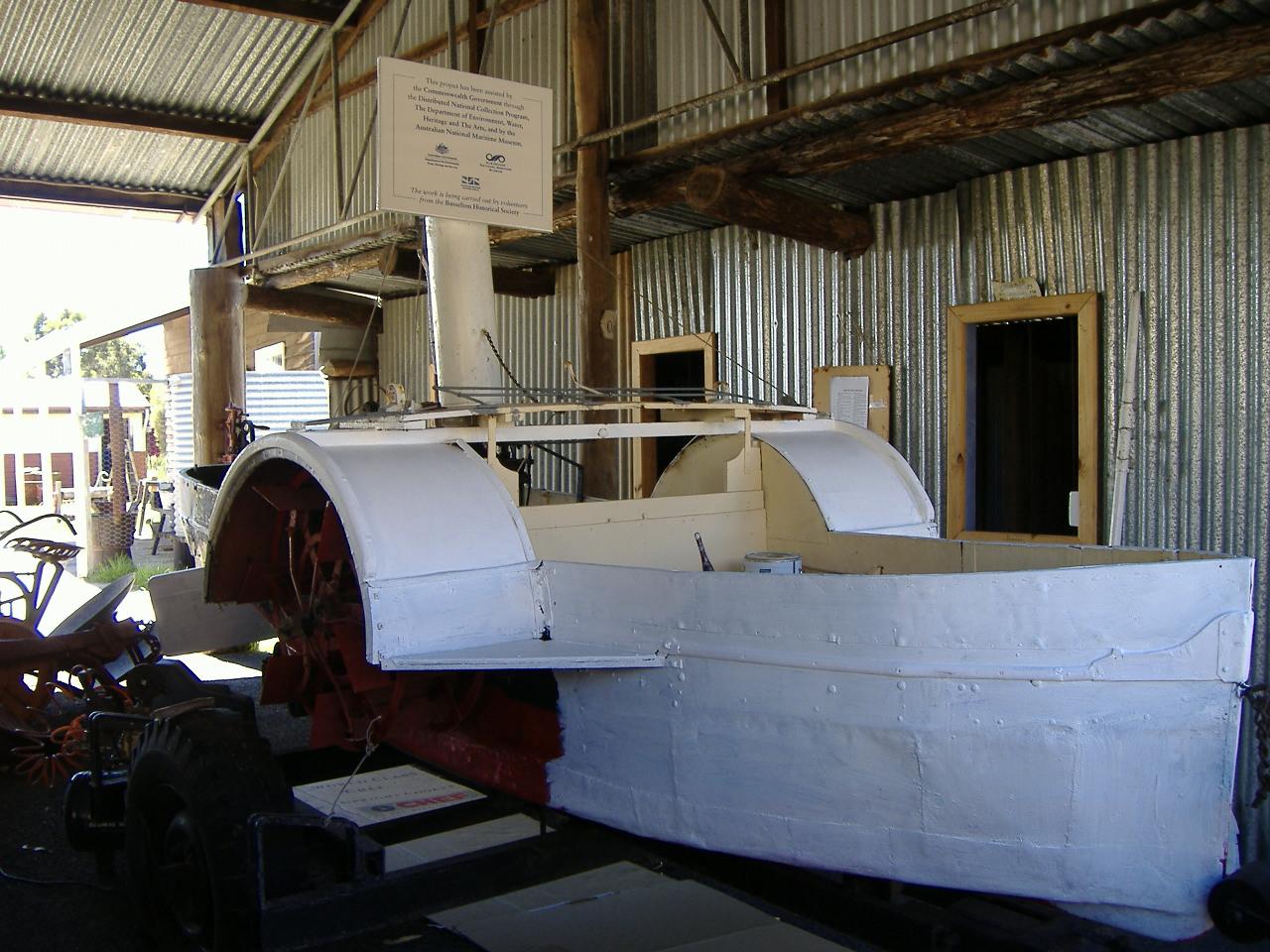 P.S. Jumna during restoration
Scan this QR code to open this page on your phone ->