YOUNG BOY AND BABY
Overview
Black & white photo. Boy in black shorts and top, 2 white buttons on left shoulder, standing to the right of a baby on a checked rug on a chair.
Boy looks sad or mutinous.
He is wearing black socks and brown? shoes.
Cemented stone wall in background.
In reasonable condition.
Details

Details

Inscriptions and markings

Primary significance criteria
Shire of Toodyay

Shire of Toodyay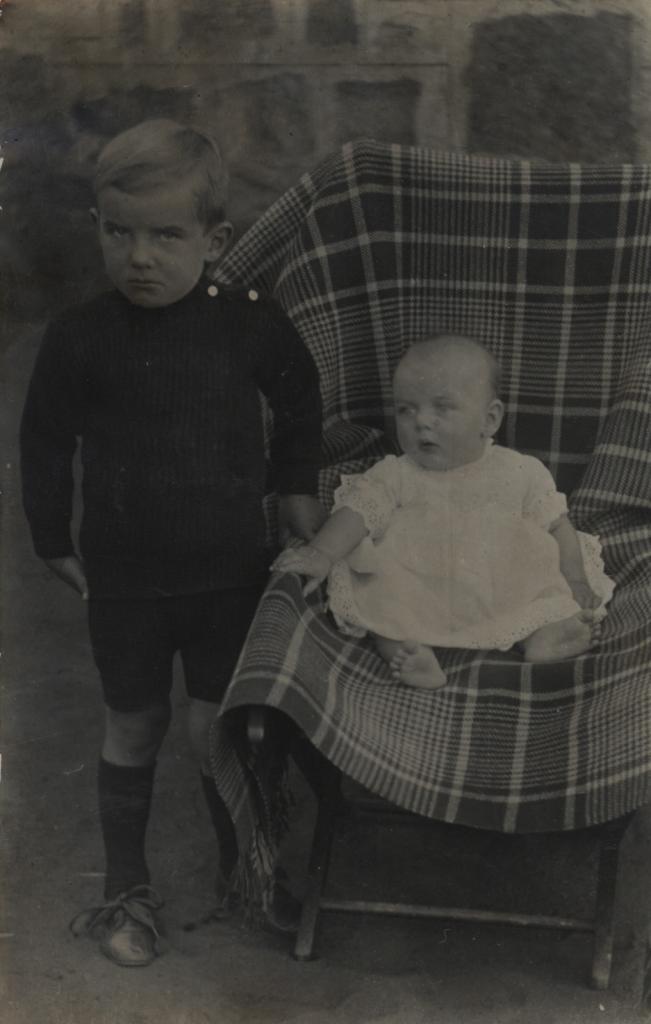 Scan this QR code to open this page on your phone ->