1948 Wests Baseball Club Baseballers' Dance invitation
Overview
A 1948 invitation to a Baseballers' Dance. Black printing on light tan-coloured embossed card. On the front is a stylised baseball player on an orange-coloured diamond-shaped background.
Historical information
The 1948 Australian Baseball Championships was the ninth annual interstate Claxton Shield Series. Competing states were South Australia, Victoria, Western Australia and New South Wales, with Victoria winning the Claxton Shield for the second consecutive year. The tournament was held at the Western Australian Cricket Association (WACA) ground in Perth from 7-14 August.
This invitation to a 'Baseballer's Dance' at the WACA ground following the conclusion of the tournament, was from the Wests Baseball Club to welcome the visiting teams.
Details

Details

Inscriptions and markings

[Front text:]
'Wests Baseball Club Welcomes our Eastern States Visitors
Australian Baseball Championship Series
August 7, 1948'
[Inside text:]
'Wests Baseball Club invites you to a
Baseballers' Dance
at the Press Pavilion, W.A.C.A. Ground
Saturday August 14, at 8 P.M.
Ladies are requested to bring a plate.
Admission by invitation only.'

Contextual Information

The dance invitation is on permanent loan to the Baseball WA Museum & Archives by the Allen Family. It was the property of Ray Allen, who was a prominent player with Wests Baseball Club in the 1950s.

Statement of significance

This 1948 invitation to a baseballer's dance is rare and illustrates the social significance of activities which were part of the popularity of the sport. It has artistic significance as an example of an invitation of that period and is in excellent condition. It has good provenance as it belonged to Ray Allen, a member of the Wests Baseball Club.

Primary significance criteria

Artistic or aesthetic significance

Historic significance

Social or spiritual significance

Comparative significance criteria

Object's condition or completeness

Rare or representative

Well provenanced

Links to additional resources
Baseball WA

Baseball WA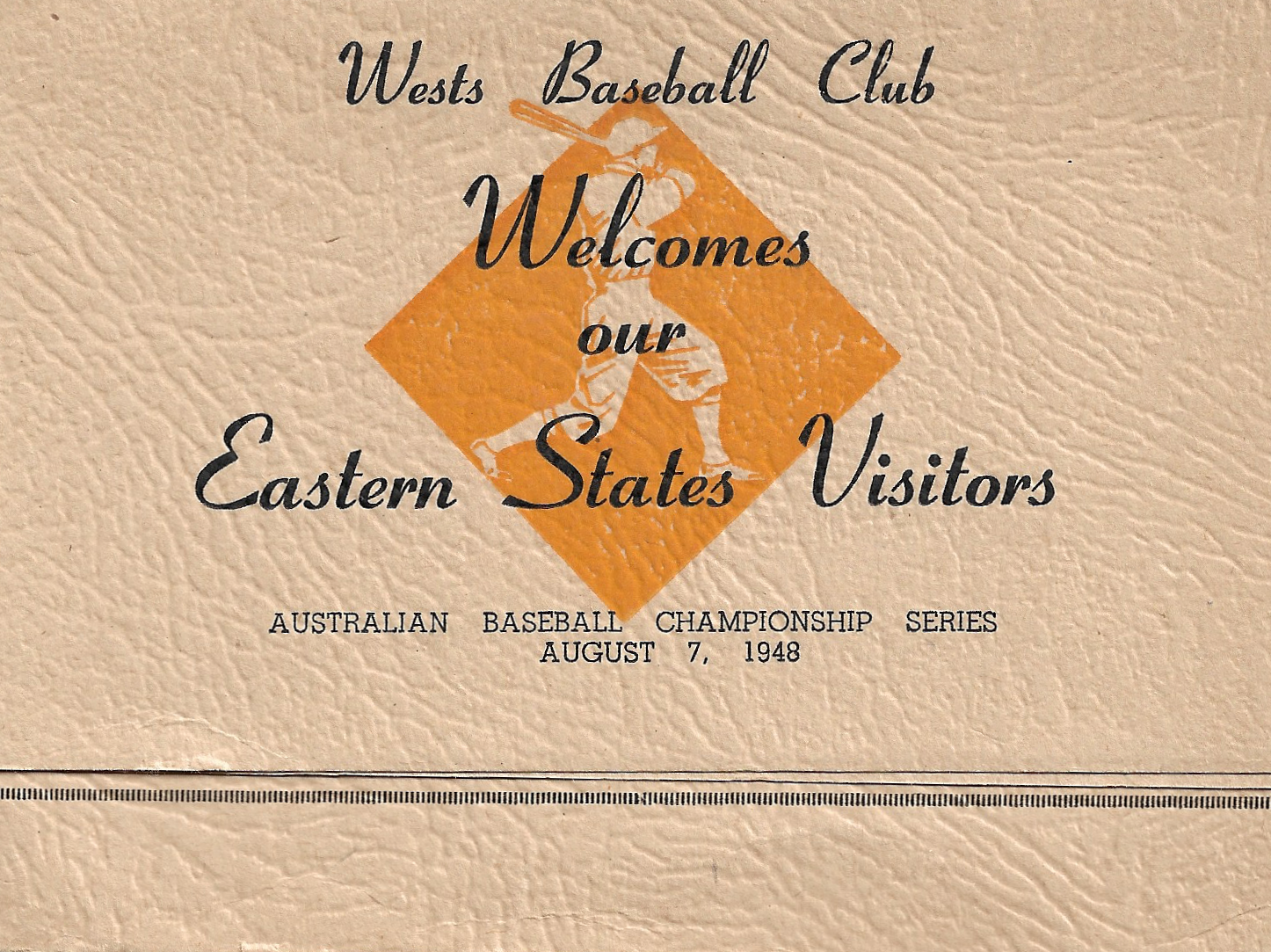 1948 Wests Baseball Club Baseballers' Dance invitation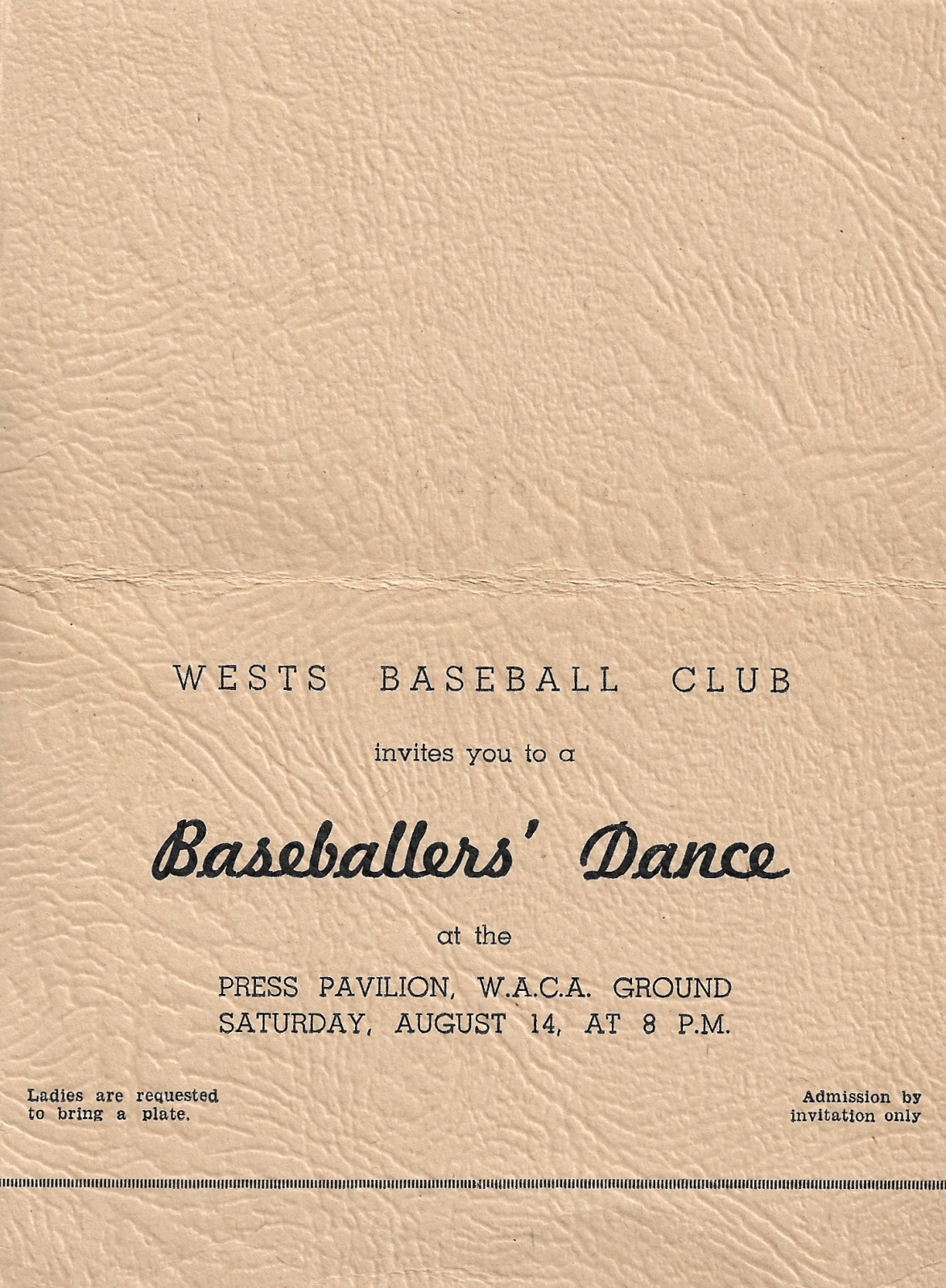 1948 Wests Baseball Club Baseballers' Dance invitation