WATER RATES NOTICE AND ENVELOPE, 1945
1945
Overview
Water rates notice and envelope.
a) Notice to George Syred of Toodyay, charging £2.6.3 (2 pounds, 6 shillings and 3 pence) for water rates and instructions on where to pay in Northam. Date stamped at bottom.
b) envelope for bill, good example of window letter, has both Northam and Toodyay postage stamps and "On His Majesty's Service."
The condition of the notice is good, although the envelope is in a poorer condition
with tears, staining and creases.
Historical information
The envelope contains a transparent window to show the address of the recipient, a development in postage that was introduced to Australia after 1910 and continued the centre window until the 1950s.
It is unknown how this notice came to be located in the Museum Workshops however it is assumed it was donated.
Details

Details

Inscriptions and markings

Statement of significance

The value of the item considered for accession lies in its research value as a dated document relating to daily life in Toodyay during the 1940s. While the document does not provide any further detail about George Syred, it is still a useful as example of a government documents, in particular showing an early example of windowed envelopes. While the item is only of local significance, itmay in the future provide some information for historical researchers.
Shire of Toodyay

Shire of Toodyay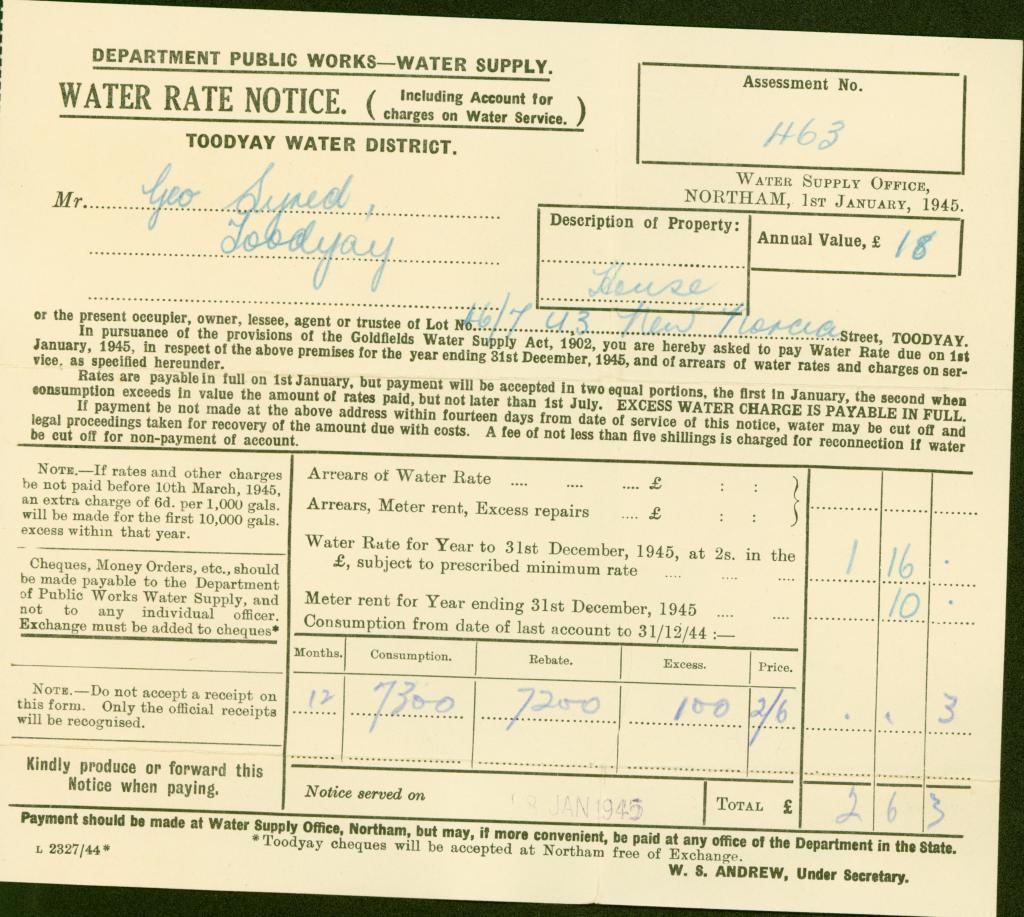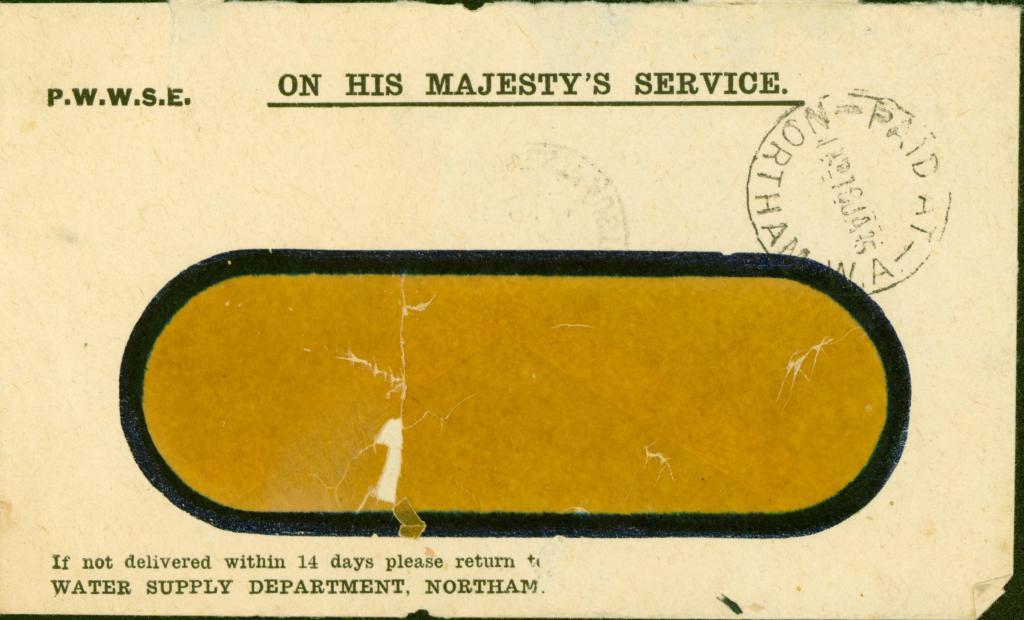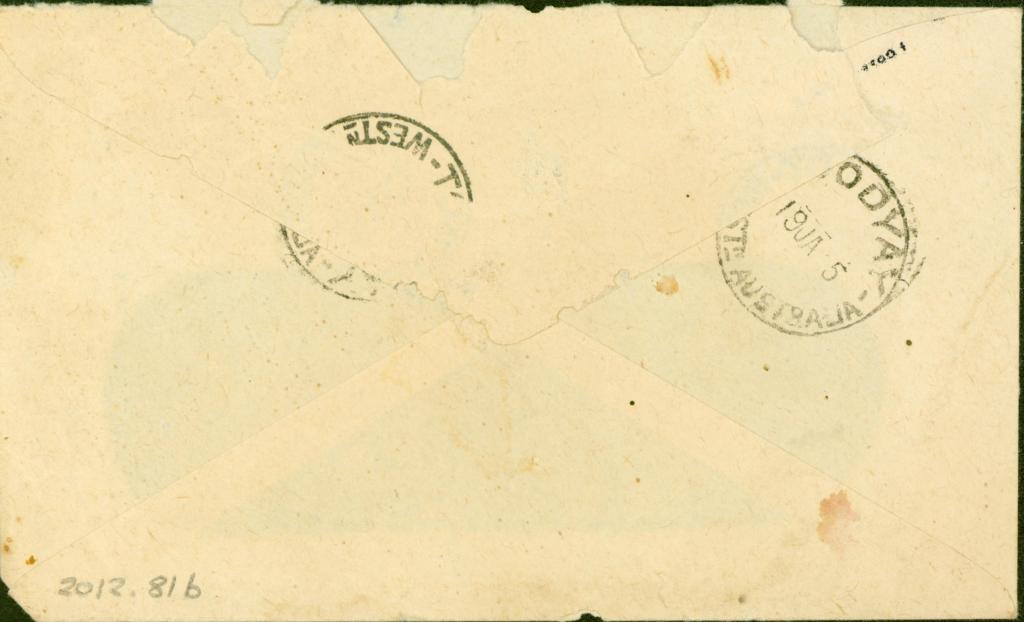 Scan this QR code to open this page on your phone ->