MOURNING CARD; S DODD 1861
1861
Overview
Mourning Card produced for death of Samuel Dodd.
Displays black trim, raised (pressed) ivory card design and printed lettering.
Raised design shows mourning woman and child to left, church on right and stylised temple/tomb motifs above and below centre.
Card reads "In remembrance of Samuel Dodd; who died Feb 1st 1861. Aged 56 years, he died in faith."
The note is in good condition, with some minor yellowing and staining.
Historical information
CH 69 previous accession number
Mourning cards served a range of purposes in Victorian society, from informing friends and family of funeral arrangements or simply written notes of love and support from friends. For leaders such as royalty, mass-produced mourning cards were distributed in a very Victorian display of polite national
grief.
It is unknown how this card came to be located in the Museum Workshops however it is assumed it was donated.
Details

Details

Statement of significance

The value of the item considered for accession lies in its research value as a dated document relating to daily and spiritual life in Toodyay during the 1860s. This card is an excellent example of Victorian attitudes towards death, and is all the more valuable given the age of the document. While the item is only of local significance, it may in the future provide some information for historical researchers.

Primary significance criteria

Historic significance

Social or spiritual significance
Shire of Toodyay

Shire of Toodyay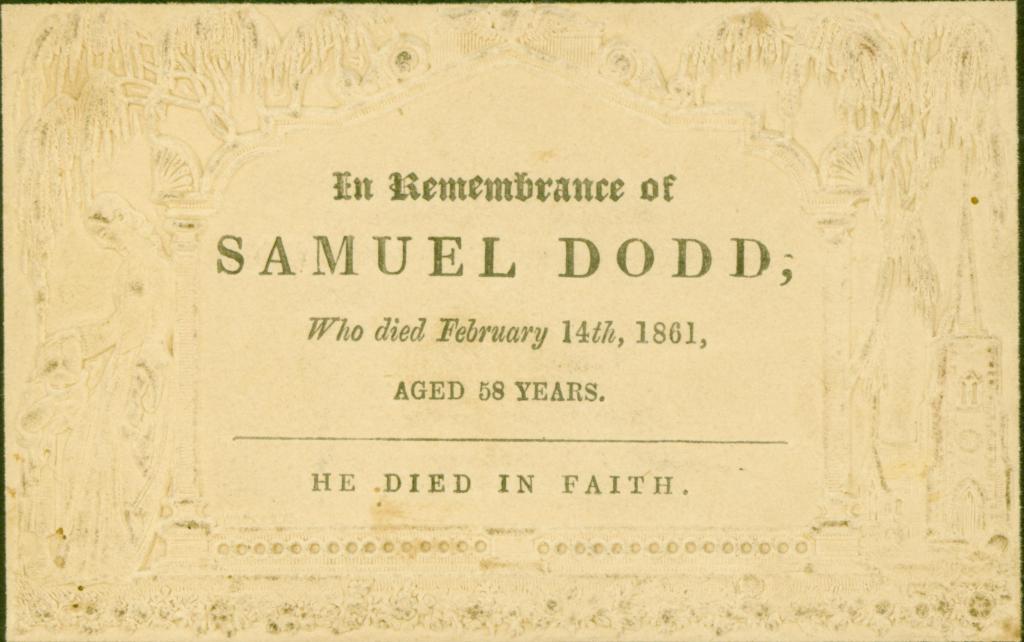 Scan this QR code to open this page on your phone ->