Blain Wagon
Overview
The Blain Wagon is a single horse lorry. It would have started life as a normal table top wagon until its owner Jim Blain modified it extensively by swapping out the original axles and wheels with truck parts. These modifications enabled the lorry to be used on bitumen roads and also lowered the tray for easy access.
Historical information
General Carrier Jim Blain used this wagon in Busselton to collect goods from the Railway Station then deliver to local businesses. Jim also had a side business of carrying tourists and their camping gear from the Railway Station to the campgrounds on Marine terrace. No caravans in those days!
Details

Details

Contextual Information

Jim lived and worked from a site in Duchess Street and owned a property on Causeway Road where the St. John Ambulance Depot is now situated. He is known to have had an interest in trotters as district records show that he had horses for sale in November 1946.

Jim ran his transport business for many years until the competition became too much when two new carriers started up with trucks, at which time Jim and the horse retired. The wagon was then used for a short time by a local farmer to bring in his hay but eventually that too became mechanized.

The wagon was restored for the Museum by Busselton Historical Society members Malcolm Paine, Ken Littlefair, Ivan Fleay, Merv Matson, George Reynolds and friends.

Primary significance criteria

Historic significance

Social or spiritual significance

Comparative significance criteria

Object's condition or completeness

Well provenanced
Related Objects

Related Objects
Busselton Historical Society

Busselton Historical Society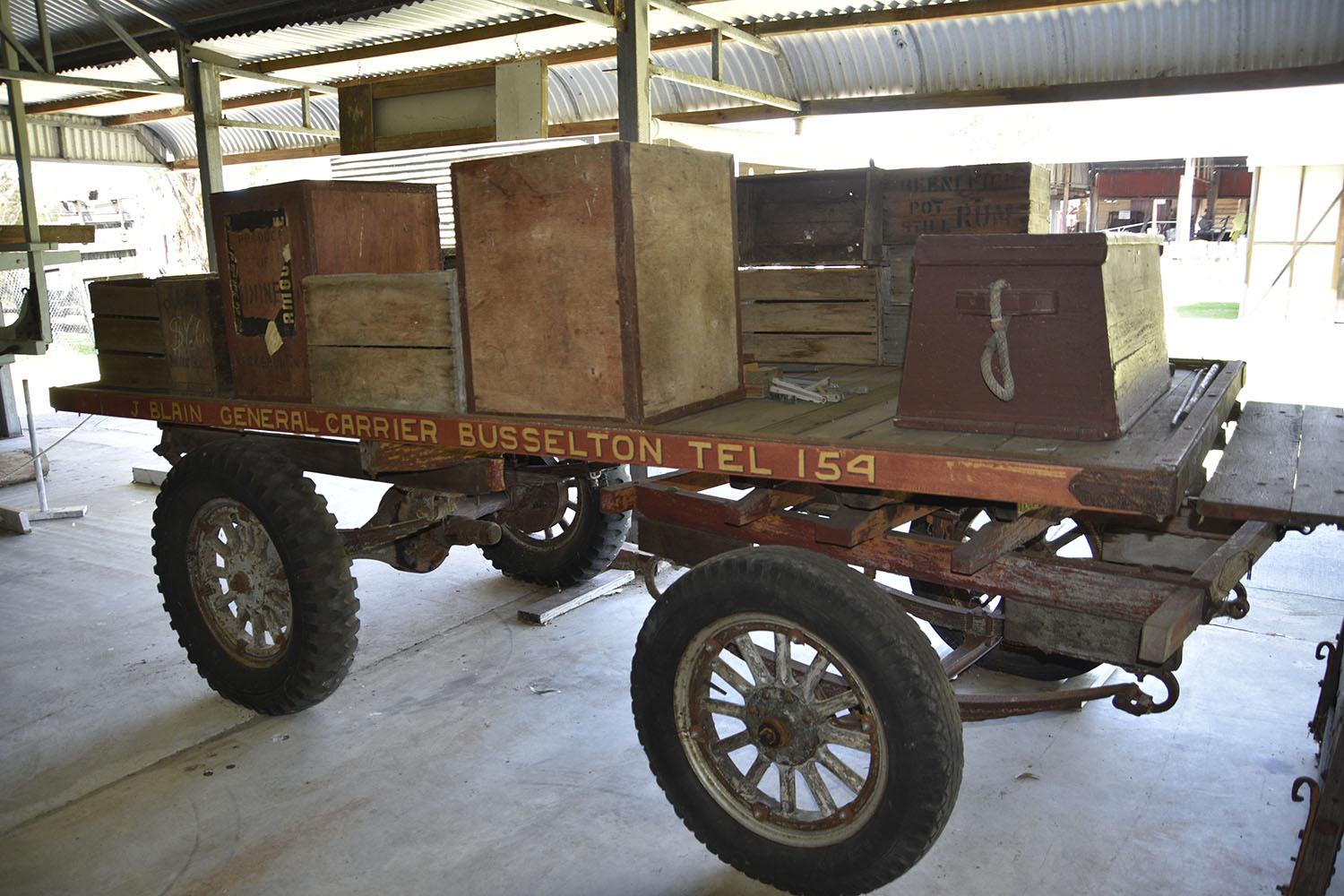 Jim Blain with Girl Guides in the wagon in Coronation Parade 1954. Photo 3692 from BHS Archive
Scan this QR code to open this page on your phone ->