TOODYAY FOOTBALL CLUB NEWSPAPER CLIPPING
1912
Overview
Newspaper clipping from p.34 of the Western Mail 4 October 1912 which has been glued onto a piece of card and features a black and white photo of the Toodyay Football Club.
The image depicts four lines of men, most in striped football jumpers, two in white officials uniforms and seven in suits with high collars, long lapels, thin ties and chains on waistcoats.
They are standing beside the Toodyay grandstands.
The image is captioned Toodyay Football Club, Premiers of the Eastern Districts Football Association. WA Hutchinson Newcastle.
Other stories on the page include scientists listing the seven most important achievements of the modern age; the USA developing its standing army and a criticism of gaiety of Paris as being a sham.
The newspaper clipping is in poor condition, has been torn, stained and is yellowing.
Historical information
In August 1912 the Toodyay Football Club won the premiership of the Eastern Districts Football Association, by defeating York in the final by 33 points. This was the first time in playing in the Association that Toodyay had won the premiership.
Details

Details

Inscriptions and markings

Names are handwritten on the back of the card per identification by Jack Doust in 1969 as follows:
L-R from Rear row:
L. Wroth, J. Wroth, Kingston, Abbott, M. Davey, F. Kingston, A.M. Davey, J. Beardman
J. wright, ?, J. Ellery, ? , Rogers, ? , ?
Seated
? , ? , Smith, ? , Ellery, Abbott
? , C. Smith, ? , ? , ? , Smith

Contextual Information

Photo was taken by W.A. Hutchinson, the local chemist in Toodyay.

Statement of significance

The value of this item lies in its research value as a photograph relating to a Toodyay organisation in the early years of the twentieth century. It is also as an image of the Recreation grounds area, and while the item is only of local significance, it may in the future provide some information for historical researchers.

Primary significance criteria
Shire of Toodyay

Shire of Toodyay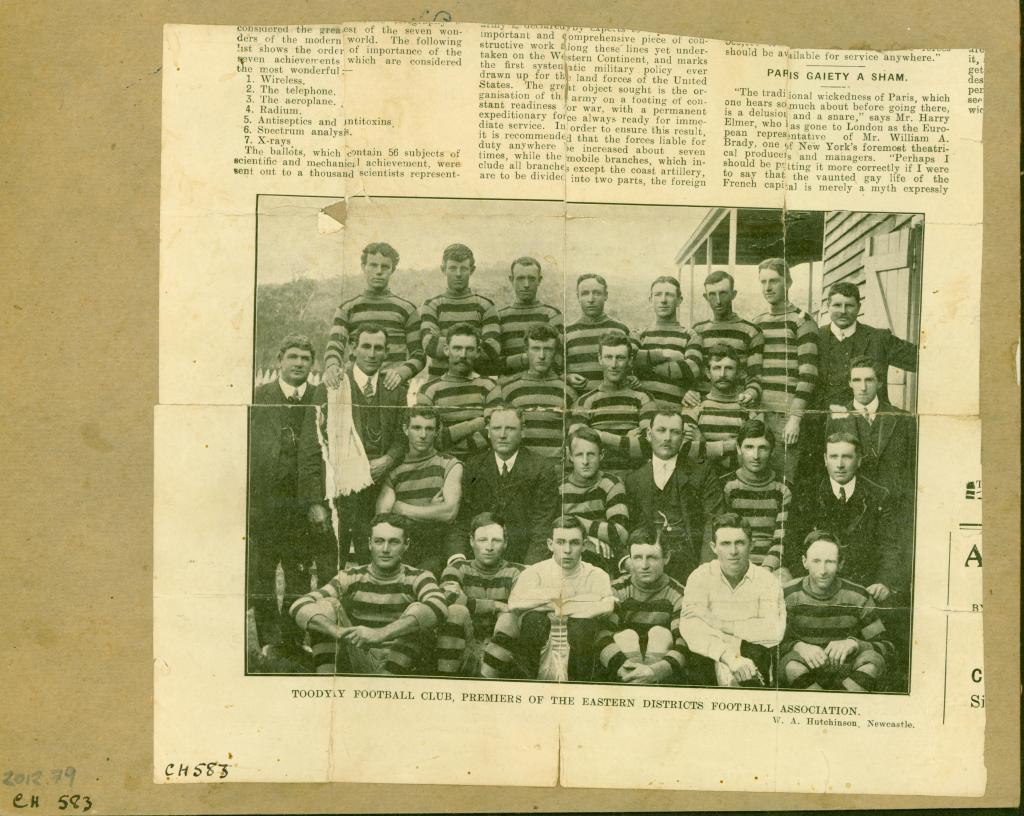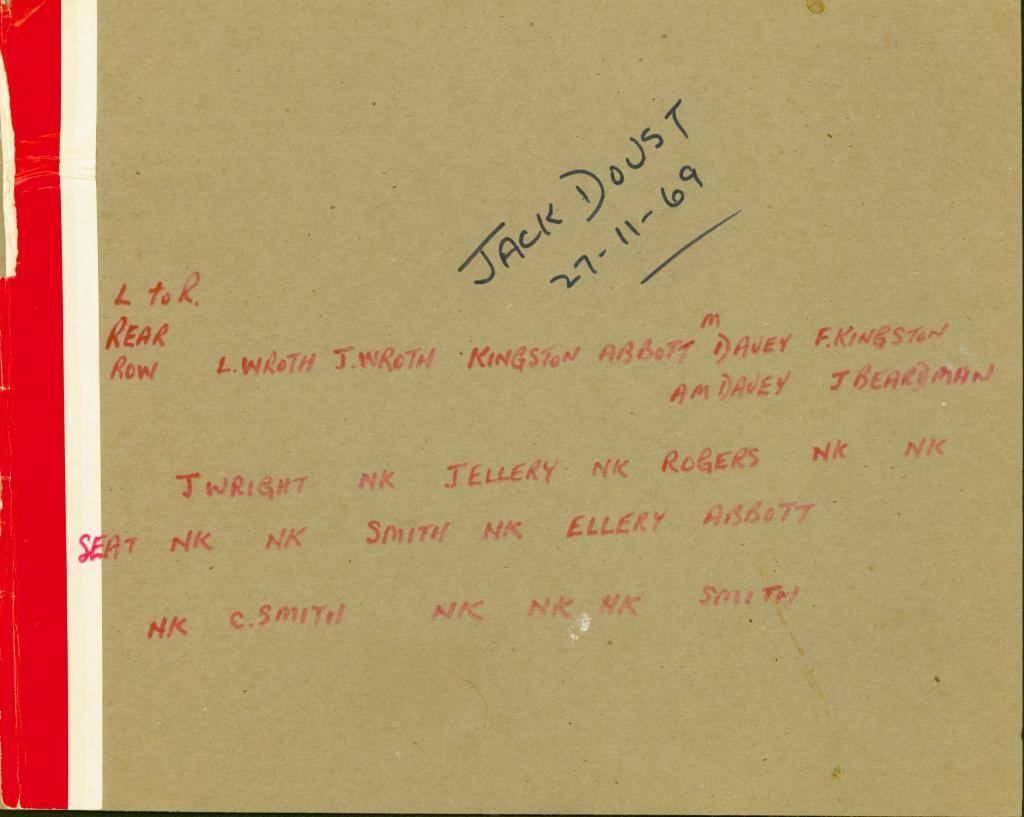 Scan this QR code to open this page on your phone ->