TOODYAY ROAD BOARD POWER STATION IN CONNOR'S MILL BUILDING, ca 1930S
1931 - 1955
Overview
Black & white photo of Connor's Mill taken from Stirling Tce to north west.
Mill bears freshly painted sign on front: 'Road Board Power Station'.
Picket fence encloses front and sides of front yard.
Small wire gate in side fence.
Ladder is leaning against front wall. Tree to the right. Pole to the left.
Slatted tower-like structure to the left rear of building, and two round metal tanks. Slatted structure (air vent) on the roof.
Historical information
Power station ran from buildings at the back of the mill from ca 1919.
The Road Board ran the power station 1927-1955
Details

Details

Inscriptions and markings

'The mill during its time as a power station'.

Contextual Information

The water cooling tower, partially visible at left, was erected at the rear of the building in 1931.

Place made

Western Australia
Australia

Primary significance criteria

Google Maps search term / URL

https://www.google.com/maps/embed?pb=!4v1647458215760!6m8!1m7!1s3HUKeaXrozcTqegU2JCAeg!2m2!1d-31.5502063064838!2d116.4654833352216!3f217.94034487068075!4f5.166001250386685!5f1.4939689775981964
Shire of Toodyay

Shire of Toodyay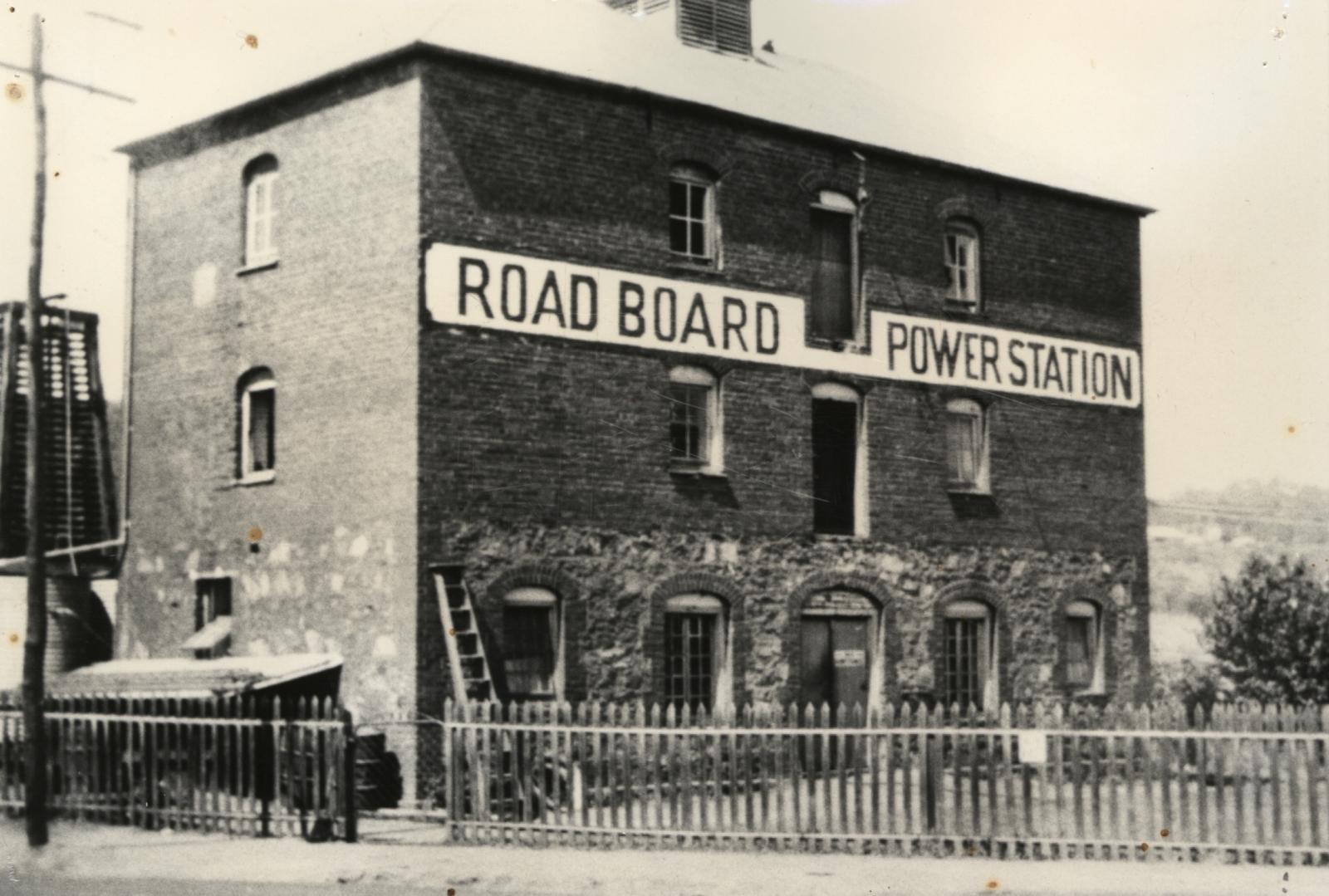 Scan this QR code to open this page on your phone ->