SCHOOL REUNION; BACK TO TOODYAY 1979
1979
Overview
Coloured photograph with two holes punched into it at the bottom edge.
Three men, one in period costume i.e. school boy. Ten ladies, three children, one girl, two boys.
Taken in front of Toodyay Memorial Town Hall.
Historical information
Back L-R ......... Marlene Clarke, Beth Luderman, Bronwyn Twine.
Front last in line on the right Serena Cousins.
Details

Details

Inscriptions and markings

Venture Photographics,Frank VanGorkum

Contextual Information

The 'Back to Toodyay' week held between 4th &10th June 1979.
On Friday 8th June a 'Back to Toodyay Schools' day was held, as well as a Farmers' Market, historical pageant and school historical displays.
The proof for this photograph is one out of a set of three included in the Shire of Toodyay museum collection as 2001.1025.
Believed to have been taken as promotional material for the Toodyay Tourist Centre, which managed many events and festivals at Toodyay from the late 1970s to the 1990s. In 1998 the Toodyay Tourist Centre Inc. amalgamated with the Shire of Toodyay and its assets were transferred to the Shire including, it is assumed, this photo.
Shire of Toodyay

Shire of Toodyay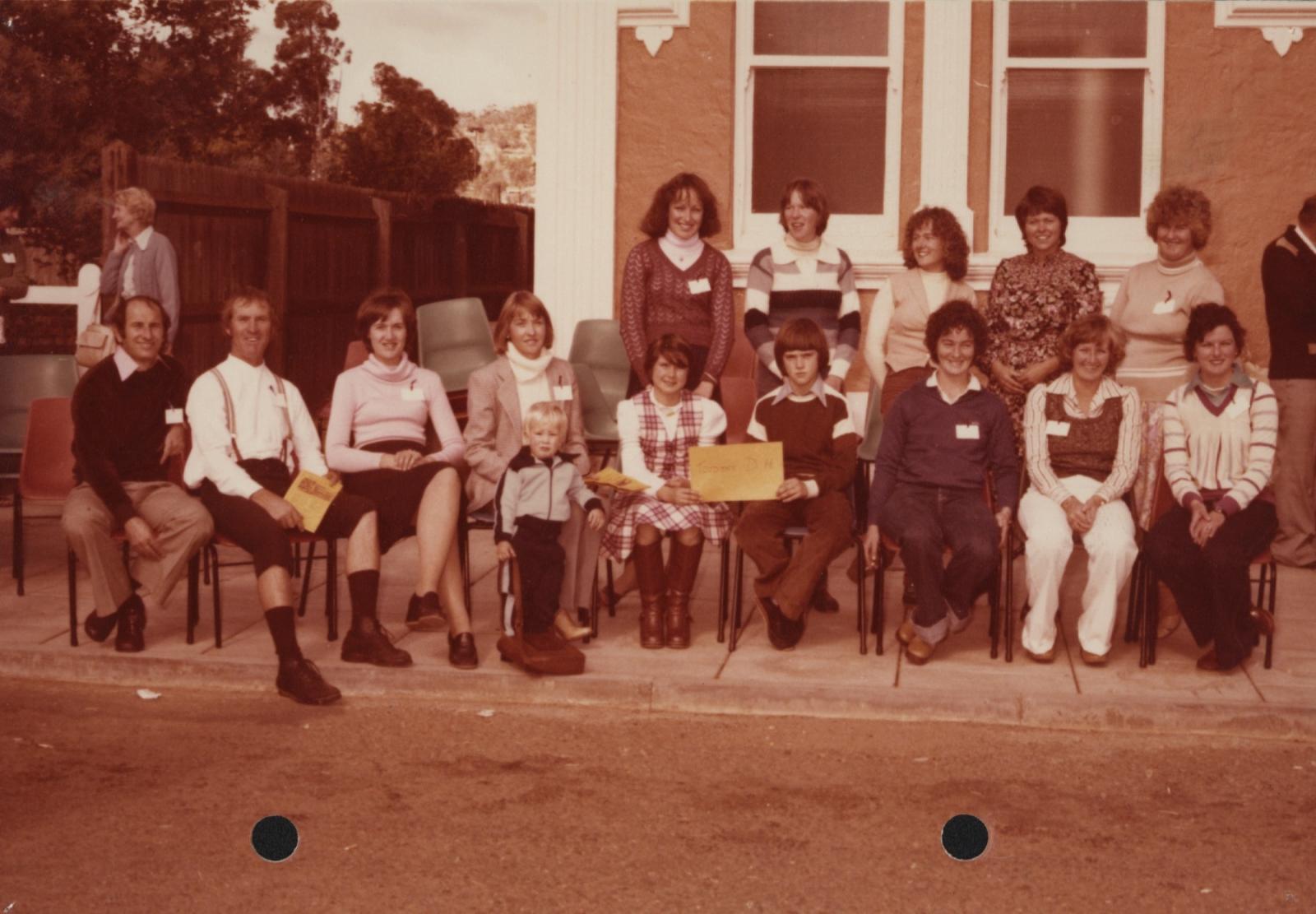 Scan this QR code to open this page on your phone ->