SCHOOL REUNION; BACK TO SCHOOL, TOODYAY 1979
1979
Overview
Nine (9) men and eleven (11) ladies - three (3) ladies in period costume.
Taken on the footpath in front of Memorial Hall.
Historical information
The 'Back to Toodyay' week was held between 4th &10th June 1979.
On Friday 8th June a 'Back to Toodyay Schools' day was held, as well as a Farmers' Market, historical pageant and school historical displays.
Details

Details

Inscriptions and markings

Venture Photographers
Names on reverse: back row (1-3 unnamed) 4 G Strauhn, (5 & 6 unnamed), 7 Joe Hasson, 8 &9 unnamed,10 S. Sinclair, 11 M Ferguson, Front row (1 unnamed,) 2 PV Edmonds, 3 S. Sinclair, (4-6 unnamed), 7 Bob Waters, 8 Kate Lalor. (Nee Waters) 9 Jack Waters.

Contextual Information

Image is the same as one included in a set of three proof prints in the Shire of Toodyay's museum collection: acc no. 2001.1027.
Believed to have been taken as promotional material for the Toodyay Tourist Centre, which managed many events and festivals at Toodyay from the late 1970s to the 1990s. In 1998 the Toodyay Tourist Centre Inc. amalgamated with the Shire of Toodyay and its assets were transferred to the Shire including, it is assumed, these proof prints.

Primary significance criteria
Shire of Toodyay

Shire of Toodyay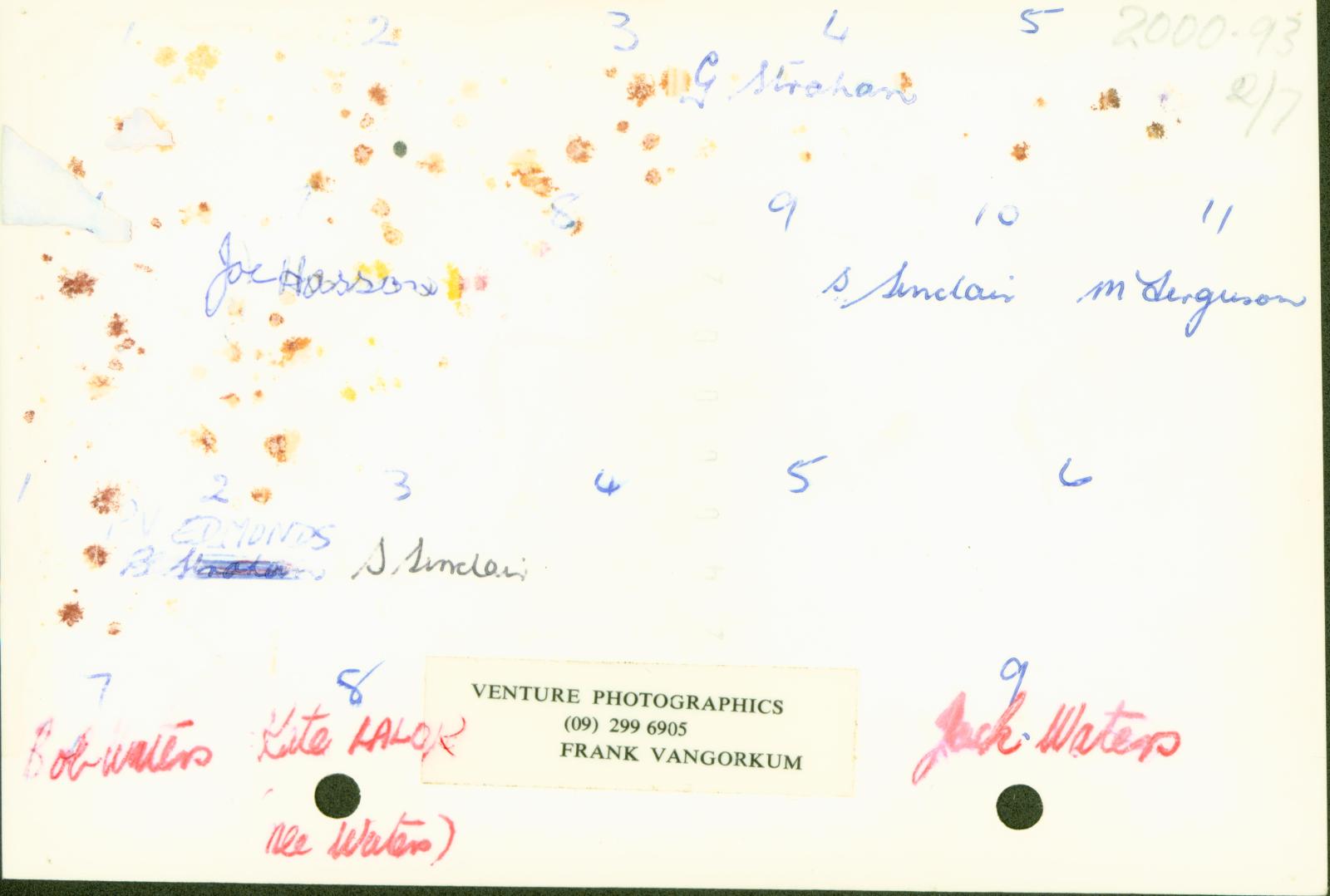 Scan this QR code to open this page on your phone ->