SCHOOL REUNION; BACK TO SCHOOL, TOODYAY 1979
1979
Overview
Coloured photograph. Writing on the reverse side showing through Group of 7 men - 1 in period costume and 8 ladies - 2 in period costume. Names on reverse as follows: Back row 1 Unnamed, 2 Oriel Lloyd, 3 Kit Messenger, 4 Cedric Lee, 5 Jean (unknown) 6 Maria Cooper, 7 Barbara Young, 8 Alf Donegan, Front row 1 Alec Walton. (2 -4 Unnamed) 5 Dreson, 6 Donegan, 7 Unnamed.
Handwriting in reverse visible at top and to the right, appears to have been transferred from the back of another photo.
Historical information
Names on reverse of photo Oriel Lloyd, Kit Messenger, Cedric Lee, Jean ?, Marion Cooper, Barbara Yong, Alf Donegan, Alec Walton, Dreson, Donegan.
Details

Details

Inscriptions and markings

Statement of significance

Primary significance criteria
Shire of Toodyay

Shire of Toodyay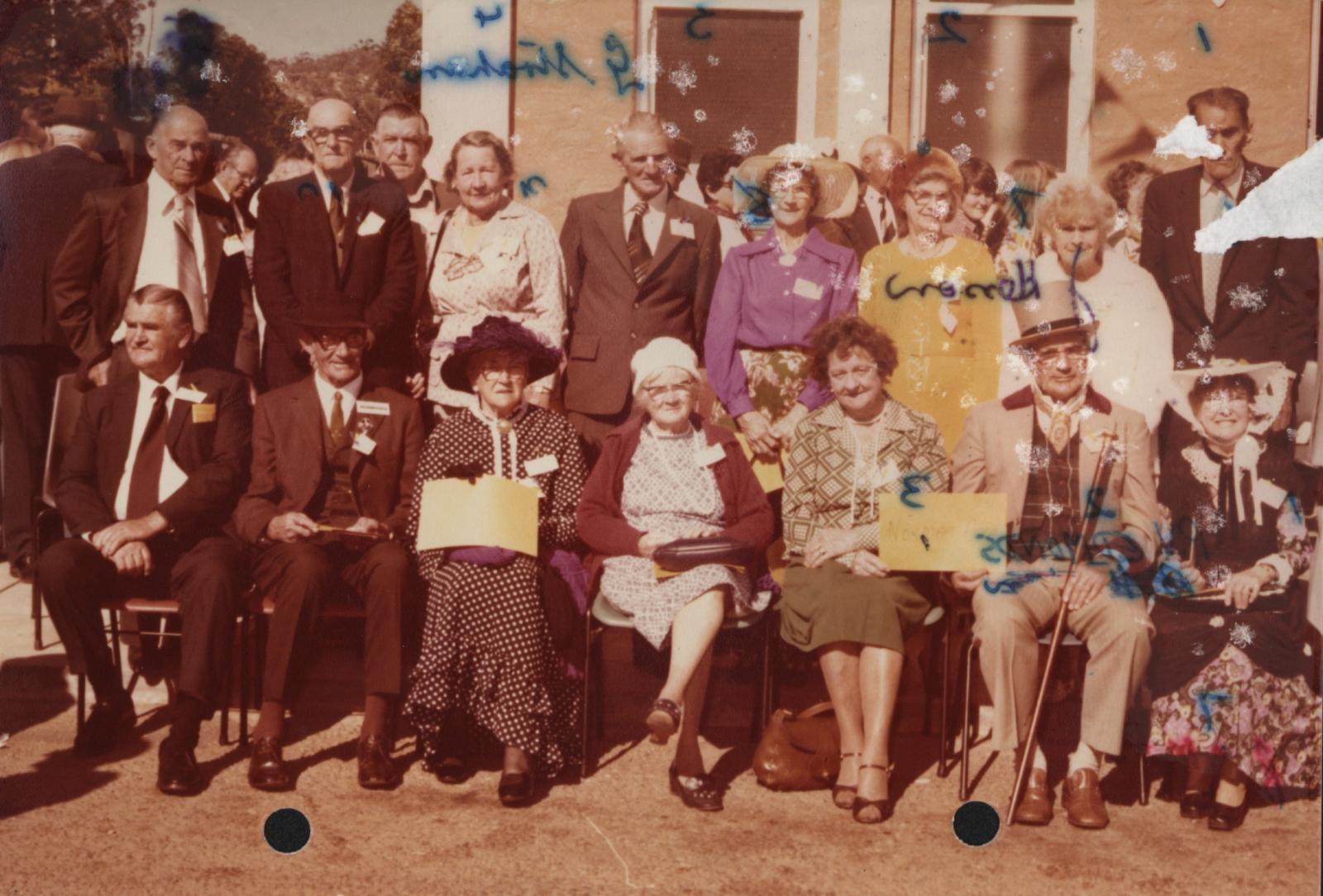 Scan this QR code to open this page on your phone ->