PAINTING: 'DRY SUMMER, NORTHAM, W.A.', W. F. STUART
Overview
Image: Oil painting of a landscape near Northam. A small river with a flock of black swans is depicted. The grass on its banks is quite yellow, but there are also green trees growing around. There a cumulus clouds over the hills in the background.
Signature: Signed 'W.F. Stuart' in lower left corner. An almost illegible label pasted to lower border is written in faded ink 'Dry Summer Northam, W.A. Pres. To Sen. Cit. Centre Subiaco'.
Frame: Gilt wooden frame with ornate feather motif on its moulding.
Reverse: On the backing of three plywood is written in pencil 'Presented to Elderly Citizens Centre Subiaco'.
Historical information
On 16 November 1993 the Subiaco Senior Citizens Centre Board of Management agreed to donate six paintings by W.F. Stuart to the Subiaco Museum as they were interesting from an historical sense. The paintings has previously been donated by the artist to the SSCC in 1969, where they were hung in the dining room.
Details

Details

Inscriptions and markings

Statement of significance

This painting is significant as the work of a Subiaco resident, and for its long term display in the Subiaco Senior Citizens Centre dining room.

Aesthetic: Historic: Social: Interpretive: Provenance:

Primary significance criteria

Historic significance

Artistic or aesthetic significance

Social or spiritual significance
Subiaco Museum

Subiaco Museum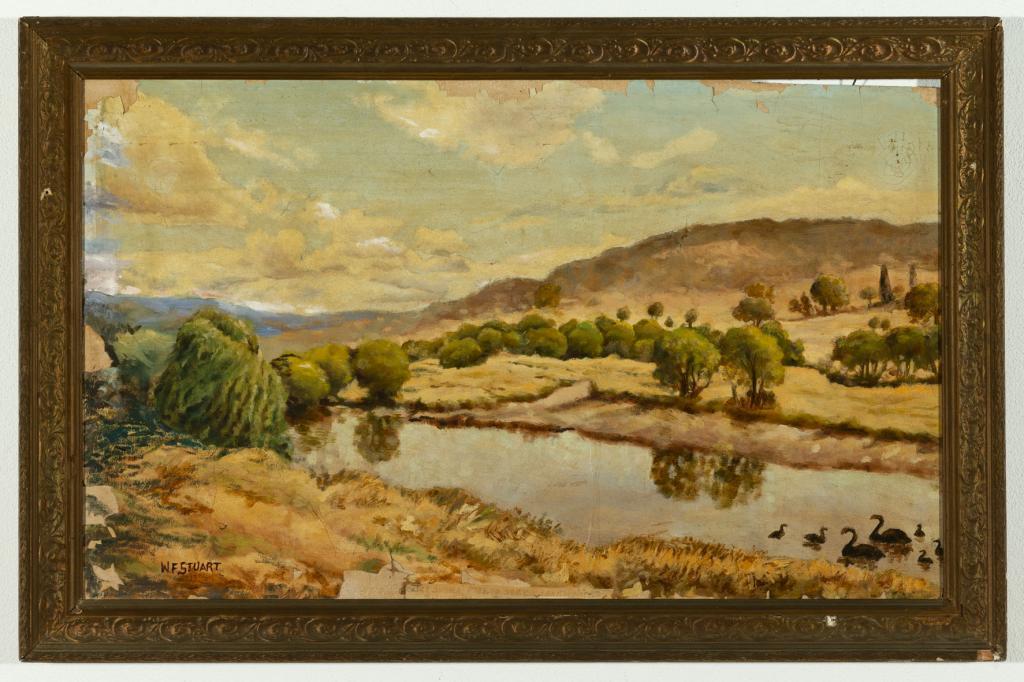 Scan this QR code to open this page on your phone ->