PAINTING: 'A DAY AT MOSMANS BAY', WILLIAM FREDERICK STUART
Overview
Image: View of Mosman Bay's rocky foreshore with the well forested cliff forming the backdrop in this oil painting. A blonde woman in a cream bathing costume seated on a rock is the centrepiece. Behind her to the left is a smaller figure of a girl in a dark pink swimming costume and white bathing cap and beyond is a motor boat and a dinghy being rowed by two boys (?). A boat shed is visible at the water's edge. Two men are walking in the shallow water in the lower right hand corner of the picture.
This painting hung in Subiaco Senior Citizens Centre dining room together with other paintings by W.F. Stuart.
Signature: Signed 'WF Stuart' in the bottom left hand corner and his name and address are printed in ink and pencil on the reverse, also this caption: "A Day at Mosman Bay W.A.".
Frame: The title is printed on a little wooden plaque at the lower centre of the ornate gold painted frame.
Reverse: Presented to Elderly Citizens Centre WA 1.1.'69 by W.F. Stuart.
Historical information
On 16 November 1993 the Subiaco Senior Citizens Centre Board of Management agreed to donate six paintings by W.F. Stuart to the Subiaco Museum as they were interesting from an historical sense. The painting had previously been donated by the artist to the SSCC in 1969, where they were hung in the dining room.
Details

Details

Inscriptions and markings

Place made

Western Australia
Australia


Statement of significance

This painting is significant as the work of a Subiaco resident, and for its long term display in the Subiaco Senior Citizens Centre dining room.

Aesthetic: Historic: Social: Representativeness: Provenance: Rarity: Condition: Interpretive:

Primary significance criteria

Historic significance

Artistic or aesthetic significance

Social or spiritual significance

Comparative significance criteria
Subiaco Museum

Subiaco Museum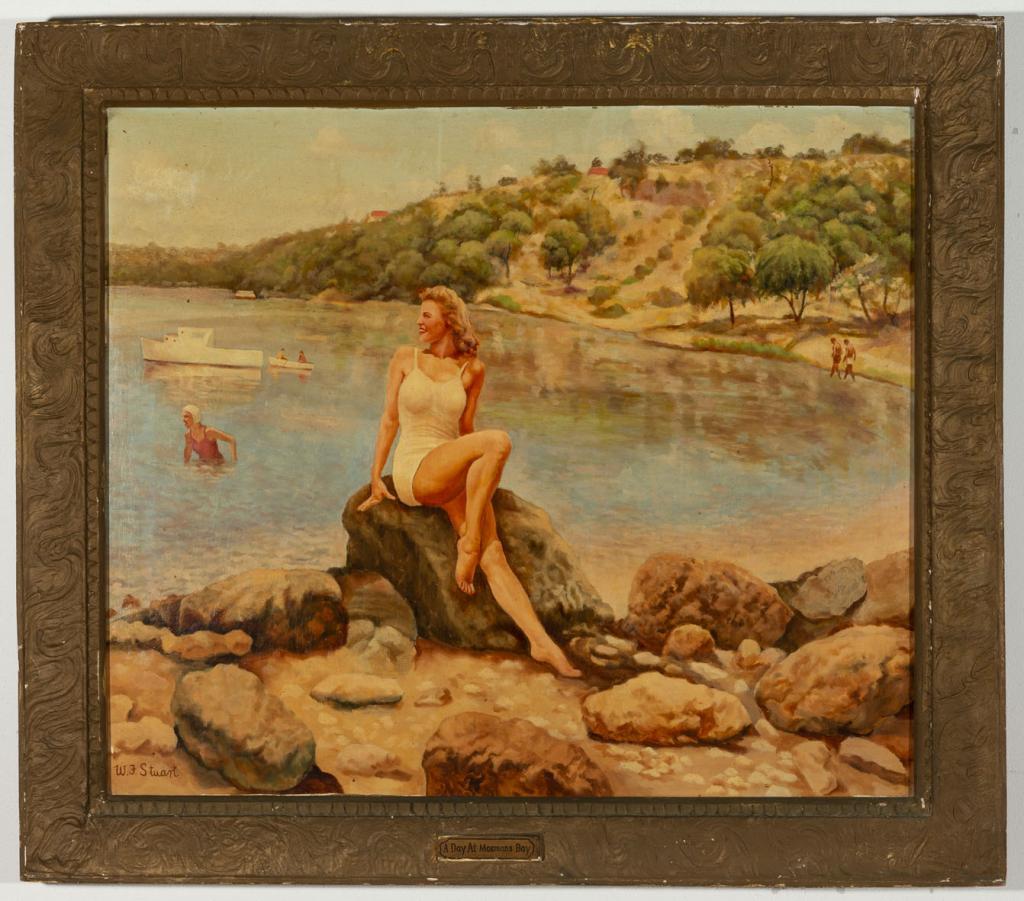 Scan this QR code to open this page on your phone ->