SEMI TRAILERS; LOADED WITH LOGS
c. 1964
Overview
Black and white print of a prime mover and semi-trailer
The prime mover; WA registration T-4, is loaded with logs facing left.
A second prime mover [(Foden)(WA registration T-602)] with empty semi-trailer facing right. This semi trailer is obscured by the loaded one.
The cab of the prime mover in foreground owned by Industrial Extracts Ltd is marked No.1 with the forward control cab painted white with a darker stripe. Kite shaped Foden emblem on front. Partly obscured driver is sitting in the cab with one hand on the wheel and arm resting on the open side window. The vehicle bumper is striped black and white.
The semi trailer has 12 wheels and the prime mover has eight. Logs held in place by metal posts as well as chains.
Two factory chimneys in middle distance.
Cloud of steam from factory; factory obscured by vehicle.
Historical information
Previous accession ID number TCH 83:178 (1-6A-99)
Details

Details

Inscriptions and markings

Print marked [proof only] [1600/64] on reverse [No1-2 Semi trailer] endorsement using a ball point pen.

Contextual Information

The Industrial Extracts factory was situated on the north side of the Toodyay-Northam Road, adjacent to Nardie Cemetery. Wandoo was milled for tanning extracts. Following is a brief history:

In 1952 Industrial Extracts Ltd. established a factory at Toodyay. The company extracted tannin from wandoo to be used for leather tanning, oil drilling and boiler compounds. The factory was expected to treat 120 tons of wandoo a day with an output of approx. 10 tons of tannin.
The factory, comprising several buildings and two 130ft chimney stacks, was located near Millard's Pool on the Avon River. A weir, later known as Extracts Weir, was built to provide cooling water for the boilers. The depth of the water behind the weir was measured at more than 9 metres. The old Millars' Sawmill, opposite the railway goods yards in the town, was taken over by Industrial Extracts and re-instated.
Industrial Extracts provided accommodation for its employees. Married men and their families lived in one of the more than 20 new houses that were eventually built by the company in Toodyay. Single men lived at a local boarding house purchased and renovated by the company. This was the two storey property originally built as a store and warehouse by the Monger family in the 1860s and located in what is now Duidgee Park. This building was demolished in 1968 to make way for the new Newcastle Bridge.
By 1964 the factory was producing a new product, a mud thinner used for deep well oil exploration. In that year Industrial Extracts Ltd was the only WA recipient of an Export Marketing Award from the Department of Trade.
In 1971 the factory closed and many of the 70 workers, along with their families, left Toodyay.

Primary significance criteria
Shire of Toodyay

Shire of Toodyay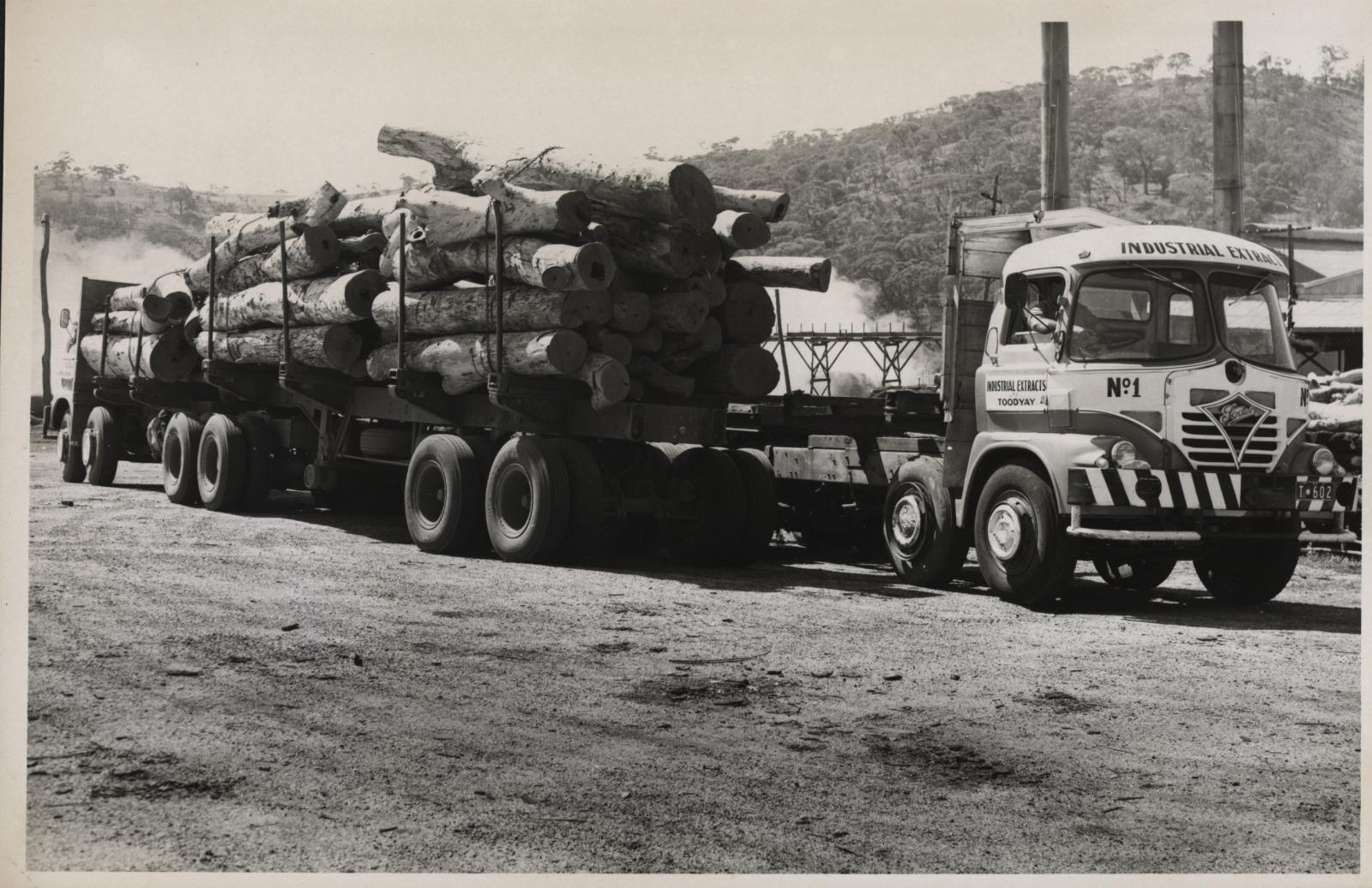 Scan this QR code to open this page on your phone ->