SCHOOL OUTING GROUP
1900
Overview
Black and white copy of a group of approximately fifty children and twenty adults.
All are well dressed.
Girls are wearing ribbons and headbands.
Men and boys both are dressed in collars and ties.
Women are dressed in high necked gowns and all have similar hair styles.
Photo has been taken inside a room.
Door at rear left. Chairs against rear wall . Room painted dark colour below dado, lighter colour above.
Historical information
This photograph has possibly been taken in the Toodyay Town Hall (now the Toodyay Memorial Hall).
Details

Details

Primary significance criteria
Shire of Toodyay

Shire of Toodyay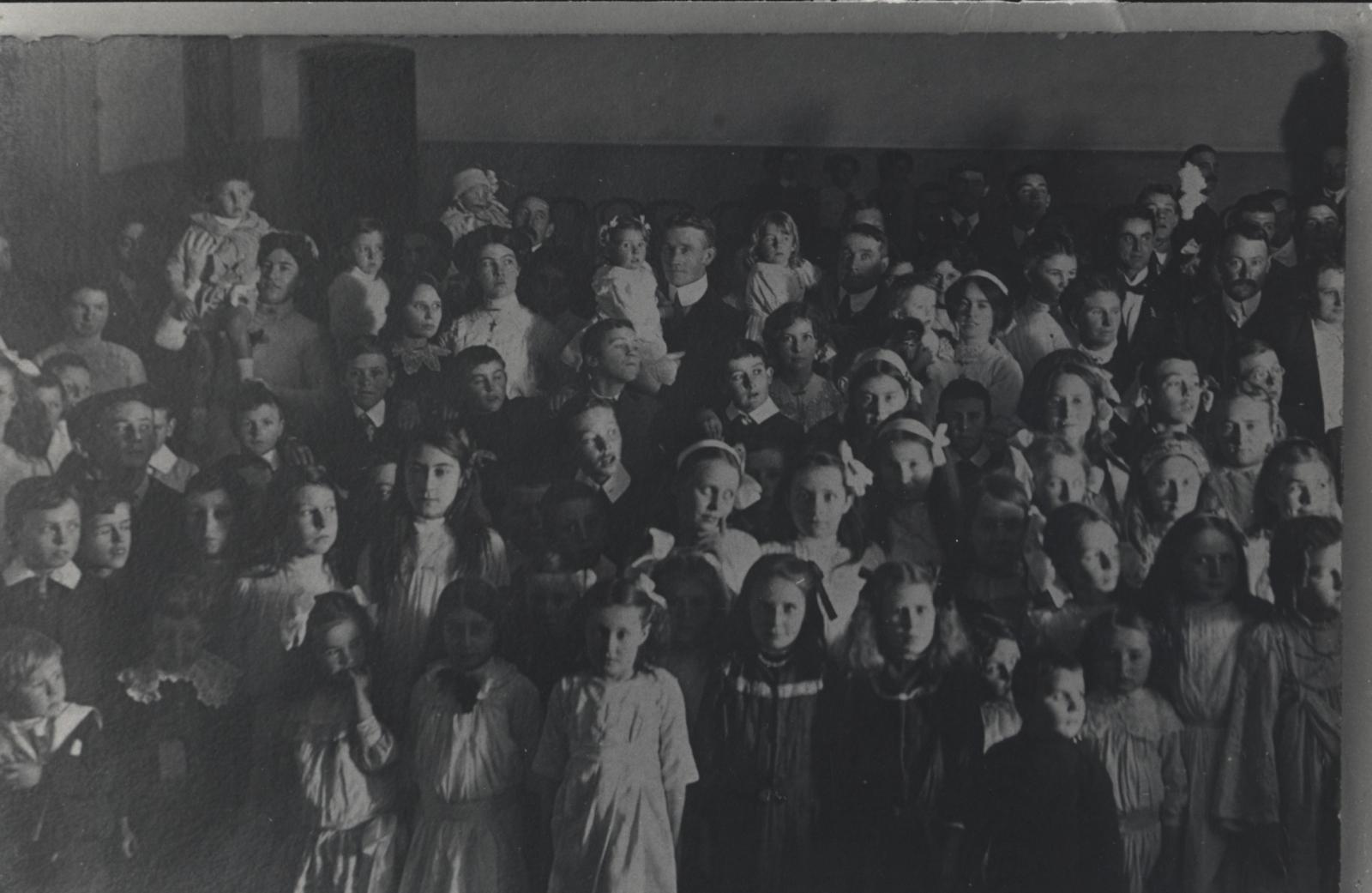 Scan this QR code to open this page on your phone ->