GROUP OUTSIDE THE NEW TOODYAY ROAD BOARD OFFICES IN THE OLD COURTHOUSE
1959
Overview
Black and white small photo of the opening of the new Toodyay Road Board Offices in the old Courthouse.
Crowd of men and women in the forecourt of the building, on the left of the photo.
One man walking in front of the main window which has the sign Toodyay Road Board.
Photo shows the front of the building and part of the right side.
No garden or retaining wall in front.
Historical information
The Hon. Lindsay Thorn, M.L.A., Member for Toodyay, opened the restored Court House in Fiennes Street, to be used as the Road Board Chambers. The Toodyay Tennis Club over the road provided afternoon tea for the occasion.
The Road Board had met at at the former Toodyay Mechanics building (now the Toodyay Library) between 1927 and 1958, before relocating to the restored courthouse.
Details

Details

Inscriptions and markings

Primary significance criteria

Google Maps search term / URL

https://www.google.com/maps/embed?pb=!4v1658815233548!6m8!1m7!1s11dSIf646GTaCWz3WsmeiA!2m2!1d-31.55268285072614!2d116.4657331804377!3f132.58918731355968!4f2.4231078990762995!5f1.4838306751817756
Related Objects

Related Objects
Shire of Toodyay

Shire of Toodyay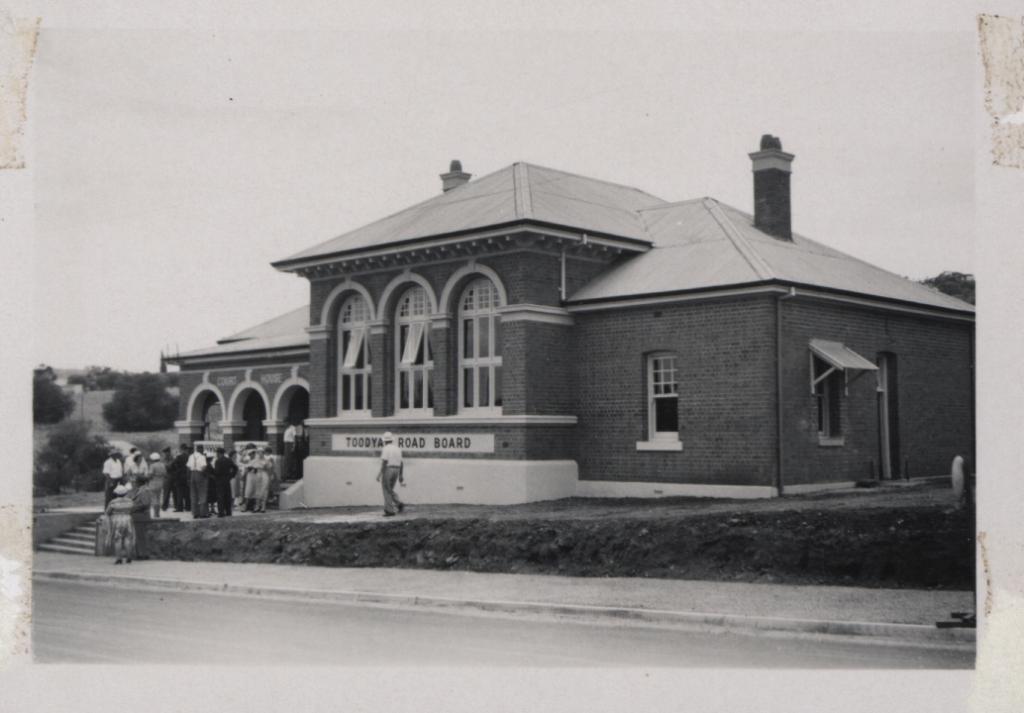 Scan this QR code to open this page on your phone ->