POSTCARD: 'GREETINGS FROM SUBIACO, WEST SUBIACO, W.A. FROM SHENTON PARK HOTEL'
Overview
Blue and white postcard from the 'Greetings from Subiaco' series, featuring a view taken from the balcony of the Shenton Park Hotel looking toward the north east. The wide dirt road pictured is Nicholson Road, from which winds another track in the distance. There are a few large and small staked eucalypts in the centre foreground and several houses on the other side of the road.
Historical information
Shenton Park was originally known as West Subiaco.
Details

Details

Inscriptions and markings

Statement of significance

This postcard is significant as part of the 'Greetings from Subiaco' postcard series, and for documenting a view of Shenton Park (then known as West Subiaco), taken from the balcony of the Shenton Park Hotel.

Primary significance criteria

Artistic or aesthetic significance

Historic significance

Social or spiritual significance

Comparative significance criteria

Interpretive capacity

Object's condition or completeness

Rare or representative
Subiaco Museum

Subiaco Museum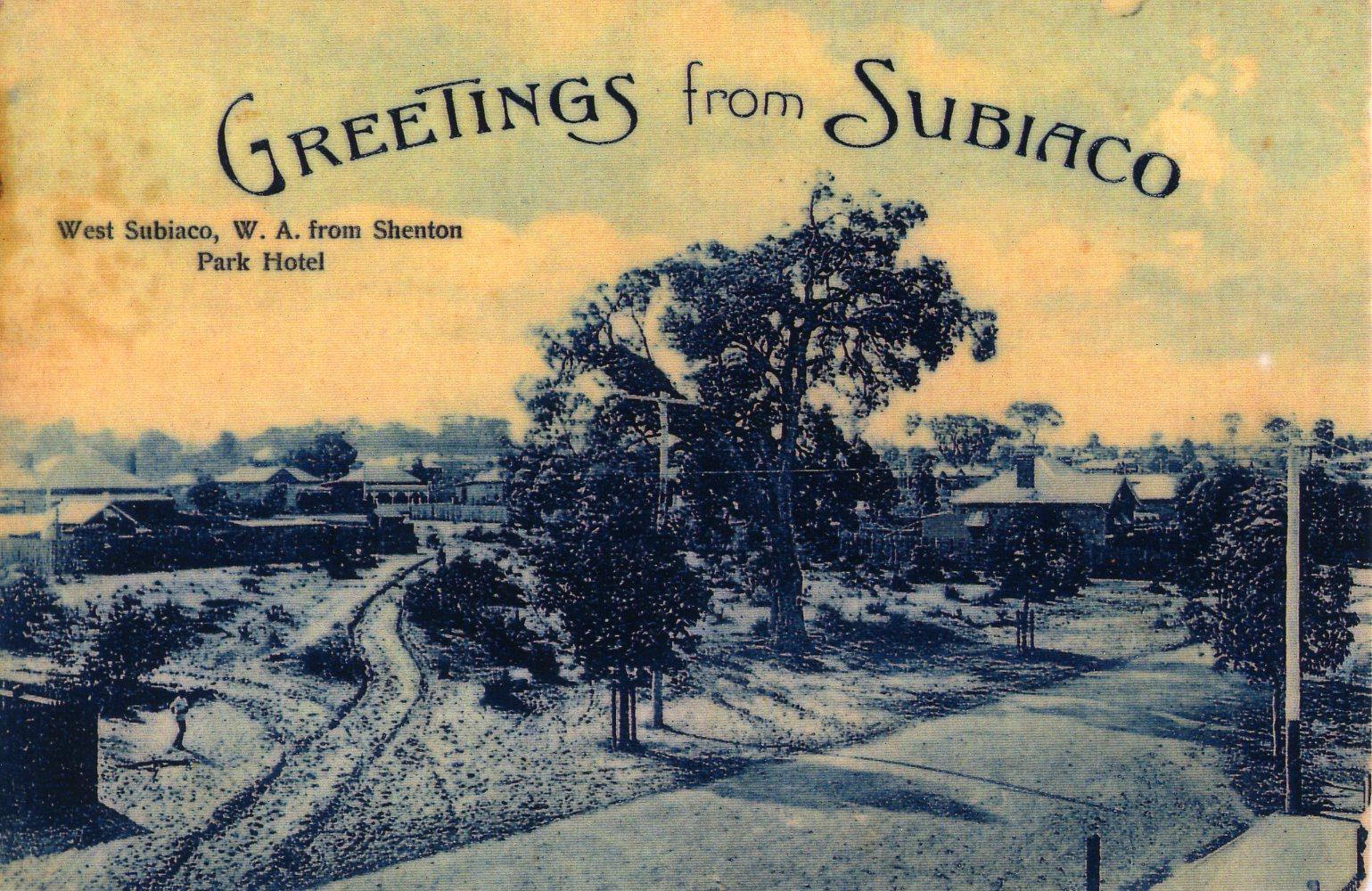 Scan this QR code to open this page on your phone ->