FIVE SOLDIERS
1941 - 1945
Overview
A black and white photo of five soldiers who are seen from the waist up wearing the Army summer uniform.
Sleeves are rolled up and all are wearing slouch hats.
There is vegetation behind three to the left and a large building takes up the background.
It is believed that Stan Robinson is second from the right.
Details

Details

Inscriptions and markings

On reverse in blue ink " A map of me and the boys taken in Palestine ? Buff with the lads from your Husband Danny xxx"

Primary significance criteria
Shire of Toodyay

Shire of Toodyay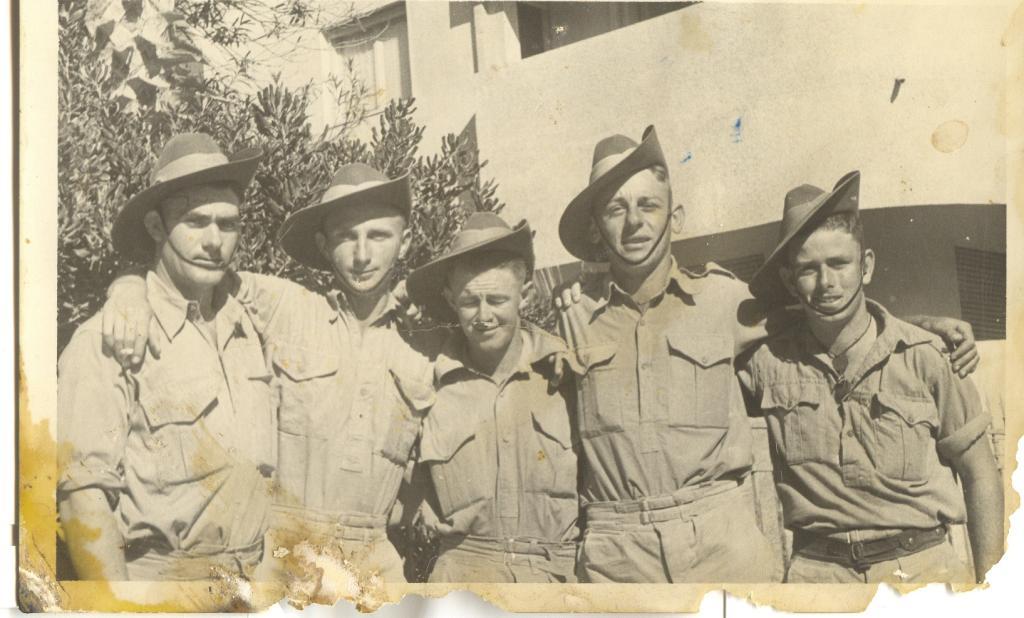 Scan this QR code to open this page on your phone ->