PRISON OFFICERS AND OFFICIALS
1906 - 1912
Overview
a) Black and white, landscape image of group of Prison Warders. Group portrait of 38 men, arranged into four rows, with one man in the foreground sitting on the floor with this legs extended. The first row is seated, with the remaining three rows of men standing. All are wearing dark uniforms, except one man on the far right of the second row, who is wearing a white suit. A man in the front row, first on the right from the centre, is holding a cane. Behind the men is a limestone wall with two barred windows visible.
b) Rectangular, cream coloured, frame with a glass cover. A faded white backing mount is in place. Two metal clasps pressed into the backing card to hold it in place. On the reverse of the backing card is written in black pen, 'Donated by Mr Jack Harmer 9 Cornwall St Swanbourne WA/ on 23rd MARCH, 1976. His late father being one of the group in the photograph/ (one from back row - second man from right ??)'. Also noted on the back is, 'Information on the back of/ the photo is/ "Fremantle Gaol Staff 1906-12"'.
Historical information
Image of Fremantle Prison Warders, c.1906-1912.
Warder Harmer is seated in the back row, second from the right. Warder Robert Charles Woods is seated in the front row, first on the left. Warder Harmer is the father of the donor.
Details

Details

Primary significance criteria

Historic significance

Artistic or aesthetic significance

Scientific or research significance

Social or spiritual significance

Comparative significance criteria

Interpretive capacity

Object's condition or completeness

Rare or representative

Well provenanced
Fremantle Prison

Fremantle Prison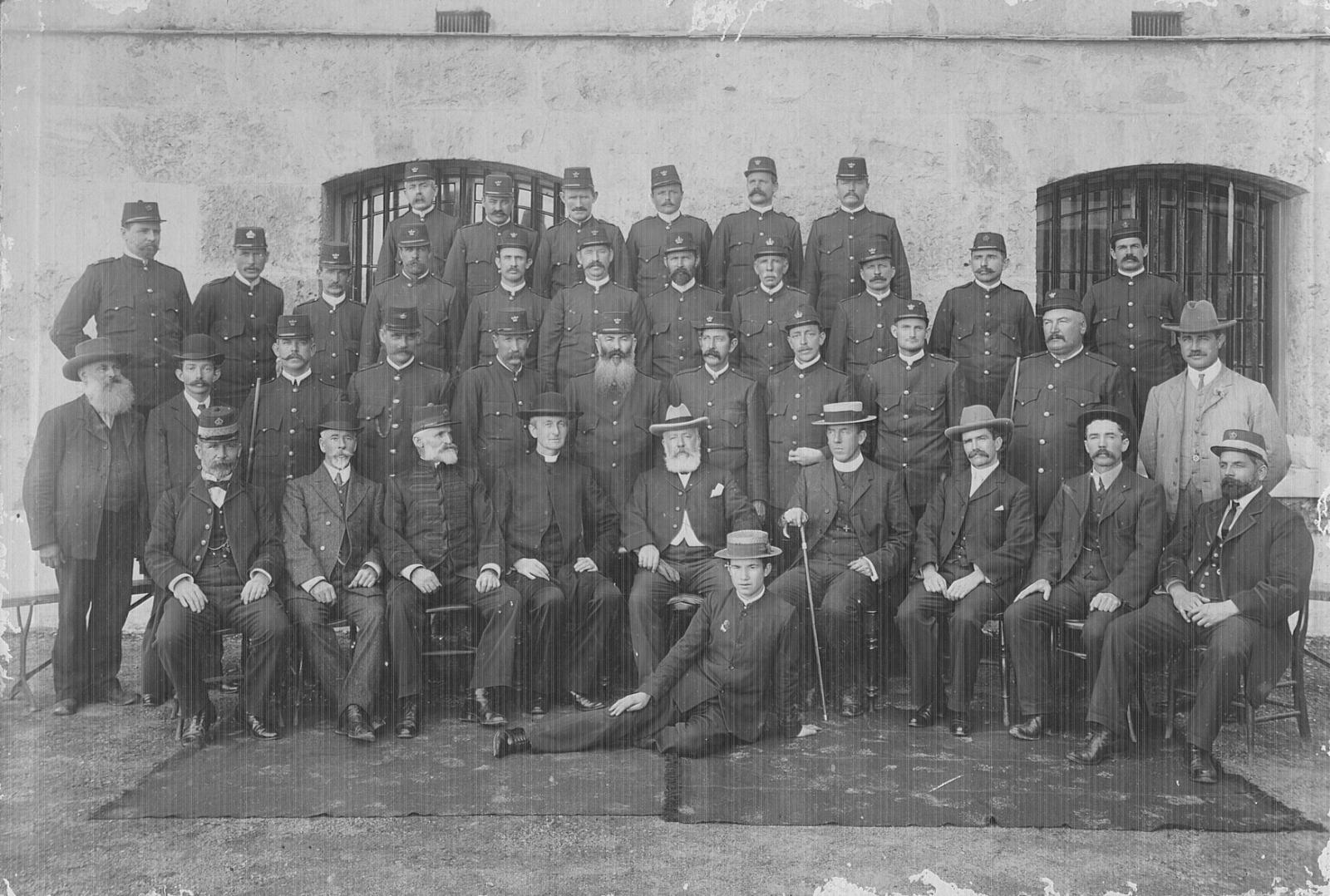 Scan this QR code to open this page on your phone ->