WEIGHT
1800 - 1855
Overview
Large, heavy, rectangular, iron weight. Weighing 56 pounds or 25 kilograms, this weight consists of a solid cube of metal in a rectangular shape, with a large, circular, metal ring attached to the top. Stamped into the surface on one side of the weight, and painted in white, is '56/ BO' with a broad arrow underneath.
Historical information
Provenanced to Fremantle Prison. It is unclear whether this weight was for punishment or weighing grain.
This square weight is marked with a broad arrow symbol and the letters 'B O', which stands for 'Board of Ordnance'. This was inscribed, along with the broad arrow, on British Government property, including convict clothing and equipment, from circa 1800 until 1855.
Details

Details

Inscriptions and markings

Contextual Information

Punishment irons can refer to weights that were attached to the hip of a convict, as part of a leather belt worn when undergoing a sentence of punishment. The sentence usually specified which weight was to be worn and for how long. The weight consisted of a solid cube or ball of metal, with a circular metal ring attached to the top, which acted as a hand grip and to secure the weight to the belt.

During the 1870s a water supply system was established at the Convict Establishment to deliver fresh underground water to ships in the town's port. Convicts manned the water pumps inside the Establishment's walls, which was very hard work. However, if a convict was undergoing an additional punishment, they could also be required to man the pumps whilst wearing irons or punishment weights. In 1877 an entry in the Prison's Medical Journal for the 25 April refers to a convict who, under punishment and wearing a 28 pound weight, suffered a rupture of an undisclosed nature whilst pumping water. He was excused labouring duties until his injuries healed.

The last recorded instance of punishment irons or weights of any kind being used at Fremantle Prison comes from an 1889 edition of The West Australian newspaper. Here it was reported that two prisoners wearing 6.3 and 12.7 kilogram irons were manning the water pumps. The 1898 Royal Commission recommended the abolition of irons and flogging for all prison offences, as well as the abolition of dark cells and the use of the crank.

Statement of significance

As indicative example of the convict era, with strong provenance to Fremantle Prison, from which the site receives its World Heritage Listing, this weight has international significance. It is historically and socially valuable as representations of the nature of life in the convict era. As a recognizable artefact of this time, it has high interpretative potential as a symbol of convictism in Western Australia.

Primary significance criteria

Artistic or aesthetic significance

Historic significance

Scientific or research significance

Social or spiritual significance

Comparative significance criteria

Interpretive capacity

Object's condition or completeness

Rare or representative

Well provenanced
Fremantle Prison

Fremantle Prison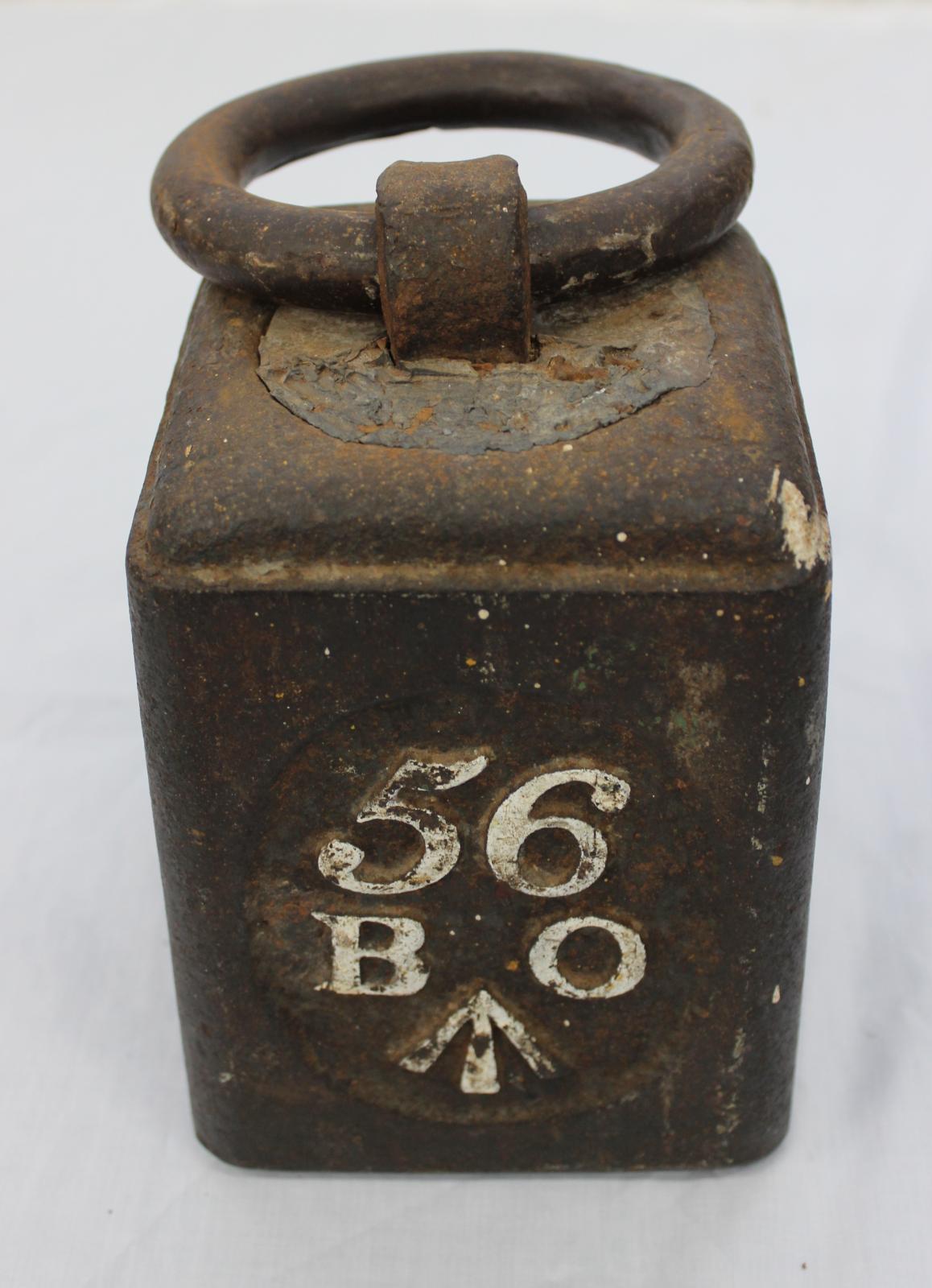 Scan this QR code to open this page on your phone ->