IMAGE OF CHRISTMAS FESTIVITIES
1916
Overview
Black and white, landscape photograph of the interior of the Main Cell Block decorated for Christmas. Central view of the Main Cell Block, with foliage hanging from above the cell doors and foliage and bunting hanging from the upper level railings. In the centre of the image is a large table draped in a white table cloth, with a dinner service on the surface. Standing behind the table are three male Prison Officers in dark uniforms. Hanging above their head at the top of the image is a Union Jack flag. In the top centre of the image is printed in white, 'THE / SEASONS / GREETINGS', with a small oval image of King George V between the words 'Seasons' and 'Greetings'.
Historical information
This image is of the interior of the Main Cell Block in 1916, set up for Christmas under the supervision of Superintendent Hann. The Officer in the centre is Robert Charles Woods. The space has been decorated with bunting and greenery, including decorated dining tables for prisoners to have their Christmas meal. On this occasion, the Salvation Army band from Midland Junction gave a performance for the prisoners, and the prisoners themselves performed a variety show.
Details

Details

Contextual Information

Christmas was always celebrated in some form at Fremantle Prison. From its earliest days, convicts were given additional rations such as tobacco, in honour of the occasion, and in 1907 authorisation was given to serve Christmas pudding on Christmas Day. In 1915, Superintendent Hann ordered his staff to issue ham, eggs and cigarettes to the prisoners and hang up Christmas decorations in the Main Cell Block. Prisoners were also served their Christmas meal on plates and allowed knives and forks. This meal set-up was such a success that from this point onwards, plates, knives and forks became standard for all mealtimes in the Prison.

The Christmas Concert became a regular occurrence during the festivities, and reference to a 1922 concert in Fremantle Prison was made in the Sunday Times newspaper in 1923. The following four lines of verse were apparently printed in the program, "For judges may sit in their judgements, and juries can always condemn; but our lives are not yet past redemption, so brace up, and let us be men." In 1925, the annual Christmas concert was given over two nights, one for the inmates and another for invited guests, including friends and family from outside the Prison.

During the 1960s Christmas was also celebrated with special film viewings and a series of tournaments, including tennis, volleyball, bridge, and other card or board games. The prizes awarded to the tournament winners included extra food and tobacco.

The last Christmas season celebrated in Fremantle Prison was in 1990, before the site's closure the following year. On this occasion the Christmas party for the prisoners and their families was held on December 11 and 12, in the Assessment Centre, which had formerly housed the Female Division.

Primary significance criteria

Artistic or aesthetic significance

Historic significance

Scientific or research significance

Social or spiritual significance

Comparative significance criteria

Interpretive capacity

Object's condition or completeness

Rare or representative

Well provenanced
Fremantle Prison

Fremantle Prison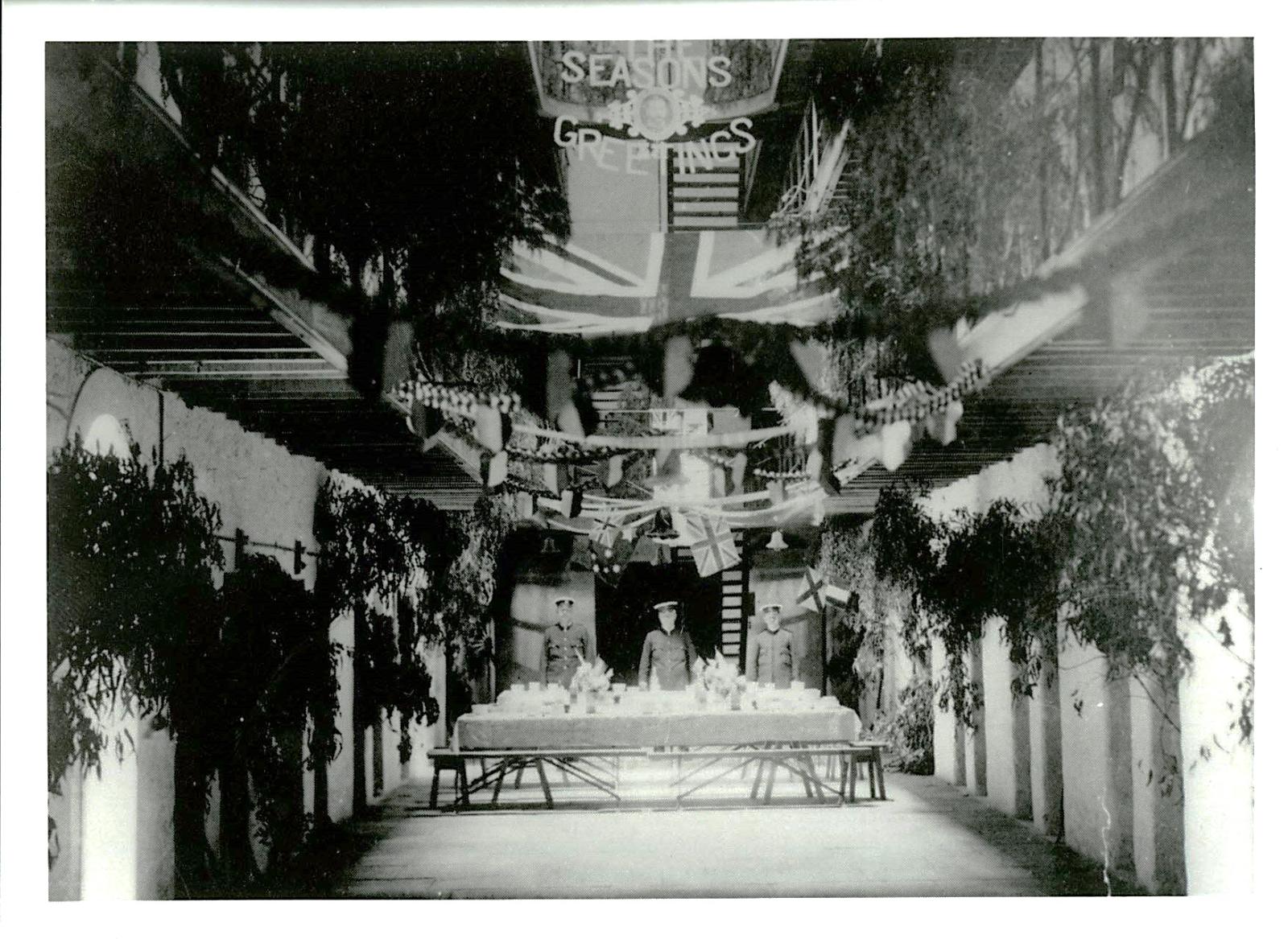 Scan this QR code to open this page on your phone ->